Should students embrace senioritis? NO
The phrase "second semester senior" is usually followed by a sigh of relief. After grueling years of work, it's expected for senioritis to kick in at some point. 
There are four years and eight semesters of high school. Seniors typically start to check out during the beginning of the second semester of senior year. But is that too early to stop caring about academics?
A main problem with seniors checking out is that their motivation to study disappears with a long break. By the time seniors enter college, they have lost all the information they should have retained in the past semester. 
 A problem I had after a long summer was getting back into a focused mindset. Coming back to college after a long break can hurt new college students. Grades can fall and so can motivation. Those who slack during the year end up wasting time that could be used to help them prepare for college. 
Seniors checking out at the beginning of the second semester can result in a lower work ethic. Not only does this affect seniors' overall high school GPA, but college grades will be negatively impacted as well. 
Seniors giving up so close to the end of the year highlights a main issue with students' mentality regarding academics. Wasting an eighth of high school wastes an eighth of knowledge that could have been be gained. 
Seniors checking out promotes the idea that grades matter more than the knowledge gained. As seniors receive acceptance letters from colleges, their attitude shouldn't be giving up. Instead, seniors should learn the material the best they can without having to worry about their grades.
Seniors who are struggling last minute have a higher chance of flunking their classes, which can get them rescinded from college. The National Association of College Admission Counseling (NACAC) recently reported that on average, colleges rescinded 21 percent of acceptances. 
AP test scores can also go downhill. The average college class costs close to $600. With AP tests, upon receiving a passing score, skipping classes in college can be a real money saver. With just a little more effort, students can get good scores on their tests and save thousands of dollars. Seniors who quit halfway through the year study less for their AP tests, which can cause unnecessary expenses in college.
Instead of giving into a defeatist mindset, working hard in the beginning of the semester is ideal so that students can relax later in the semester. Focusing on education instead of fixating on grades is the best way for seniors to spend their last semester.  
About the Contributors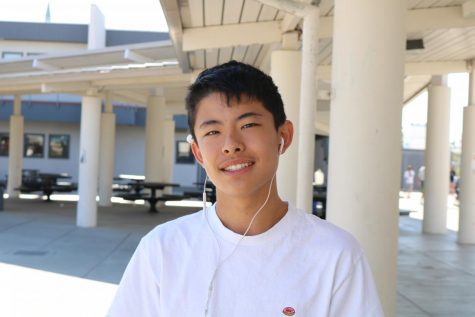 Thomas Tsuchimoto, Photographer, Artist
Thomas Tsuchimoto is a sophomore at Cal High and this is his second year in newspaper. In his second year he will be an artist and sports photographer....