Junior prom: Behind the scenes
Despite the dance possibly being moved to the fall, leadership team still busy planning event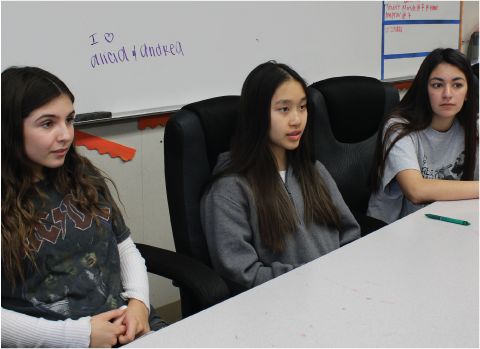 Every year, hundreds of Cal High juniors wait in anticipation for prom to arrive. But many don't know what goes into planning this night.
The dance was set to take place on March 21 at Lake Chalet in Oakland. But after Gov. Gavin Newsom's shelter-in-place order for the Bay Area was recently extended until May 1 and school campuses statewide were closed for the remainder of the school year in response to the COVID-19 pandemic, prom has been postponed to an undetermined date.
"Due to concerns that the city of Oakland may not be able to hold a gathering of over 500 people by the time the school year ends, we have decided to explore the idea of holding Prom in the fall," leadership adviser Ross Dautel wrote in an email sent to the Cal High community on Monday.
But this doesn't take away from the effort that leadership has put into this event.
For example, leadership students still plan to add many new details to this year's prom, such as the availability of bobby pins, hairspray, and more essentials in the bathrooms to give students less to stress over.
The junior class officers, president Alicia Loney, vice president Amanda Le, treasurer Andrea Georgieva, and secretary Amina Syed, said they have been planning this event since their freshman year.
The four of them have been organizing prom largely on their own, with some assistance from leadership adviser Ross Dautel and fellow juniors.
"Our goal is to make the prom planning process as student-driven as possible," Dautel said.
Their first step was to hire an event planner, who has been able to assist them in ways such as finding a venue through his many connections in the East Bay, Dautel said.
Then, during their sophomore year, the students toured various venues and asked for student assistance to help make their decision. This helped the students to choose Lake Chalet.
"We're only four people representing almost 800 people, so we want to make sure that we're pleasing as many people as possible," Loney said.
In addition to having juniors vote on a venue, the officers also received advice from other juniors in their classes about what they would like to see at the event. Throughout this process they have also been learning from past proms.
Last spring, they attended prom as coat checkers, and were able to observe what they liked and wanted to change about this year's event. Since then, their main focus has been on expanding the food menu.
"We want to provide, not a full course meal, but enough food for people to eat dinner and dessert and be satisfied," Georgieva said.
In addition to dancing, this year there will be a variety of other activities as well.
"A lot of our grade likes more activities at dances," Georgieva said. "So, with our venue we have a space to dance, but we have all these other places where we can have activities."
But, of course, dancing is a big part of the event which many students are excited about.
"[I'm looking forward to] seeing everyone all dressed up and dancing," junior Jackie Holden said.
Things like music, food, theme, setup, and activities are some of the specifics that the officers have been working on this year.
They also decided to give prom invitations to all the junior history teachers to pass out to students.
"We wanted to make sure that everyone felt like they were being invited to prom," Loney said.
The team has also been compiling a playlist for the DJ at the dance to play. They sent out a Google form so every junior could have a say in what music would be played.
As for the theme, they decided that the "Roaring '20s" fit perfectly as a way to kick off Cal's first prom of the new decade.
"As a team, it's really important to us to represent what our students want and they were all really excited about [the theme]," Syed said.
To pay for prom, the officers have been holding fundraisers since their freshman year. They have raised ticket prices so they can add more aspects and activities to enhance peoples' experiences.
"Everything we do is mainly for all of you guys," Le said. "We want to make sure that this event goes smoothly and everyone enjoys it as well."
In addition, they also plan other aspects of the dance, like pictures before prom, which is a highlight for many students.
"[I'm most excited for] photos and having fun with friends," junior Kinsey Peterlinz said.
The officers also plan prom royalty, which is voted on by the students at the dance, and counted by other leadership students attending as chaperones.
As they're wrapping up the plans for prom and reworking the schedule around the current shelter-in-place situation, they're looking forward to seeing everyone's reactions after all of the hard work they've put in.
"I'm really just excited to see everyone's faces and enjoy being around people who're having a good time," Loney said.
Leave a Comment
About the Contributors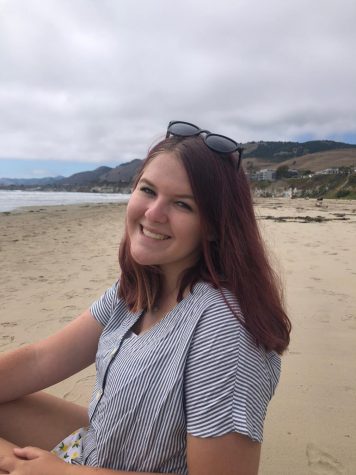 Emmy Burrus, Co Editor-in-Chief
Emmy Burrus is a senior at California High School, and is entering her third year of being a part of the Californian staff as Co Editor-in-Chief. Last...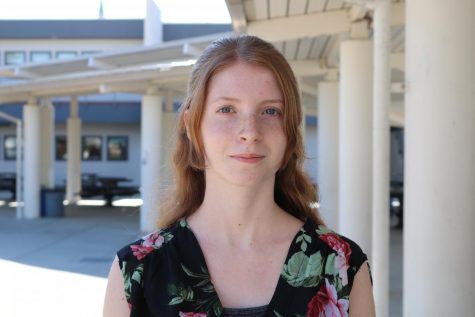 Lorelai Slaydon, Staff Writer, Photographer, Artist
Lorelai Slaydon, a sophomore, is in her first year as a photographer, artist, and reporter for The Californian. During her free time she enjoys playing...