Mock trial team makes history with three-peat
Team proud of accomplishment but disappointed state finals cancelled
For the first time in Cal High history, the mock trial team won the Contra Costa County championship and qualified for state finals for the third consecutive year.
 "Everyone has worked really hard this year so it's great to see that pay off," sophomore prosecution attorney Cindy Zhu said. 
Although all that hard work did result in the school's ninth county title, including its sixth in the past 10 years,  the team didn't get the opportunity to compete for a state title when the Constitutional Rights Foundation cancelled on March 11 the annual competition because of the Coronavirus pandemic.
The team should have been in Los Angeles Friday evening competing in its opening trial before a demanding Saturday that would featured three trials against about three dozen county champions from across the state.
The top two teams based on wins and point percentage face off on the Sunday morning of the three-day competition. Winning  state title would have meant the team advancing to nationals in Evanston, Indiana. Nationals, scheduled for May 7-10, were also cancelled because of the Coronavirus outbreak.
"I was really looking forward to going to states after all of the hard work we put in this year," junior prosecution witness Brady Horton said. "For it to be cancelled over factors that are out of our control made it even more disappointing than if we lost."
The mock trial county competition lasted for four weeks starting in late January and the team competed in seven trials culminating with the championship against Acalanes on Feb. 18. 
The team has prepared for the competition since the beginning of the school year. The fictional criminal case that the team worked on revolved around the alleged murder of Taylor Matsumoto by The victim's spouse, Bailey Matsumoto. 
There were various obstacles the team faced throughout the competition. The team, which had not lost a trial at count in more than two years, was shaken after losing their second trial to Alhambra, which Cal beat in the finals the past two years.
"It really tested our confidence especially because since my sophomore year we've never lost a county trial," said senior captain Sarah Zhang, a third-year prosecution attorney.
But the team bounced back, winning its next four trials to reach the championship trial for the ninth time in the past 10 years.
"I felt a lot of pressure that night being captain and prosecution lead attorney and just thinking about it being my final county trial as a senior," Zhang said. "I just wanted to perform my very best not only for the team but for myself." 
Zhang is one of eight seniors on the team who participated in their final county competition. 
"It was definitely an emotional trial," Zhang said.
The team performed great and learned at the competition awards ceremony on Feb. 20 that it made school history by winning its third straight title. Cal won back-to-back titles from 2014-15.
But it wasn't easy. The team faced a dilemma entering semifinals against Miramonte on Feb. 13 when one of their key witnesses, junior Isaac Oronsky, became ill. Senior co-captain Siddhant Gupta, who generally serves as a prosecution attorney, stepped in and had two days to memorize Oronsky's part before taking on the role of the defendant, Bailey Matsumoto. 
"Our team was super calm. We know that everyone on the team is knowledgeable about the case," senior Megan Hoang, lead defense attorney, said. "It's nice to know that when you have a whole team of passionate mock trialers, we won't really ever let each other down." 
In addition to winning the top team award, the members of the team won 13 individual awards. Hoang believes that it's the close-knit team dynamic that led them to all of its success. 
"Our team is super bonded," Hoang said. "We enjoy spending time together and that's what makes us do so well in competition because we have such good dynamics." 
Junior Christine Oh, who is co-news editor of The Californian, was named the county's outstanding courtroom journalist and also earned a trip to the state finals. She reported on the very first trial of the county competition. In her article, Oh had to summarize everything that occurred during the trial. She had only 24 hours after the trial to write her article.
"It was really stressful because I had to look back at my very messy notes and I only had a certain amount of time to write it," Oh said.
Although Cal's season ended with disappointment, the feeling could be what motivates them to their fourth straight title next year.
"We were very excited about going to LA this year," sophomore pretrial attorney Daniela Kathy-Cervantes said. "But we definitely have our mindset for a four-peat, so we'll definitely be working super hard next year."
About the Writer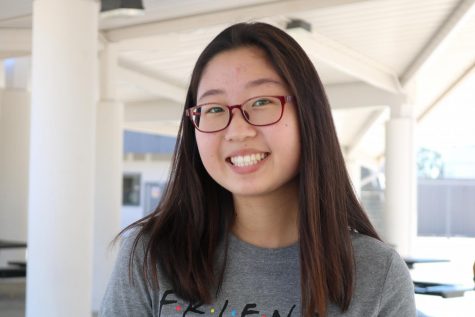 Jeana Lee, Staff Writer, Photographer
Jeana is starting out newspaper this year as a reporter and photographer. She's very excited to finally take this class as a senior. Journalism is something...