Dougherty Valley has a reputation for rigorous academics, strong test scores
District's newest high school is ranked 20th in the state
EDITOR'S NOTE: The Californian is profiling the San Ramon Valley Unified School District's four high schools after a series of stories earlier this year that focused on the drastic increase in intra-district transfers over the last few years.
California, Dougherty Valley, Monte Vista and San Ramon Valley high schools all feature different programs and cultures the could appeal to different students and encourage them to stay or transfer schools. The Californian is featuring each school on a different day this week.
Today: Dougherty Valley High School
Opened: 2007
Principal: Evan Powell
Mascot: Wildcats
2010-11 Enrollment: 1,794
2019-20 Enrollment: 3,331
State ranking: 20
National ranking: 192
AP Classes offered: 22
As the youngest high school in the district, Dougherty Valley High is most known for its state-of-the-art campus, rigorous academics, and stellar fine arts programs.
Home to the Wildcats, Dougherty Valley proudly boasts a 600-seat performing arts theater, an aquatics center with a 50-meter Olympic pool, and much more on its sprawling 54-acre campus in east San Ramon. Originally housing just freshmen and sophomores when it opened as San Ramon's second high school 13 years ago, Dougherty Valley is now the district's largest high school as it has more than doubled its enrollment in the last 10 years.
The growth in Dougherty's student body to 3,331 students – slightly less than Monte Vista and San Ramon Valley high schools combined – coincides with the housing boom in east San Ramon, which has experienced an explosion of development over the past 20 years. San Ramon's population jumped by nearly 25,000 people to 72,148 in 2010, according to state census figures. The city, now the county's fourth largest, boasts nearly 76,000 people.
"I think their campus is so amazing due to the fact that it's gigantic," Cal High junior Vanessa Von Sosen said. "It's about as big as a community college."
In terms of academics, Dougherty Valley stands out with exceptional test scores. In the 2018-19 school year, 96 percent of students at Dougherty Valley met or exceeded the ELA standard and 88 percent met or exceeded the math standard for the California Assessment of Student Performance and Progress (CAASPP) testing. These figures are by far the strongest in the district and among the reasons Dougherty is the 20th ranked public high school in the state.
The school has garnered a reputation for pushing rigorous academic standards and competition between students.
"Grades and academic achievement are both heavily prioritized in Dougherty Valley," Dougherty junior Noah Ho said. "This does give a lot of Dougherty students a lot of stress."
Ho says this stress occurs because of one main reason: Dougherty teachers push challenging academics while students challenge themselves beyond the limit. The San Ramon Valley Unified School District's website even states that Dougherty offers students a "challenging and rigorous standards-based curriculum with high expectations."
Dougherty Valley sophomore Ana Yi believes the high pressure surrounding students is because of the school's high admissions rate to UC Berkeley.
For the Fall 2019 term, UC Berkeley admitted 90 students from Dougherty Valley and 56 of them are currently enrolled as freshmen, according to University of California admissions statistics. On the other hand, UC Berkeley admitted only 25 applicants from Cal High.
"So many Berkeley students are from Dougherty," Yi said. "That somewhat gives the students a standard."
The academic standard and the challenges Dougherty students face is well known throughout the district.
"I think the first stereotype that comes to mind is that [Dougherty is] extremely academically oriented, more so than any of the other schools in our district," Cal sophomore Maddie Goldsmith said.
While Dougherty Valley offers rigorous coursework resulting in stress for students, the school also provides a wide range of classes that are unique in the district. Some of these classes include AP Seminar, AP Research, Biological Sciences Laboratory Research, Biotechnology, and Korean 1-5.
The school is also known for the fact that the majority of the school is Asian. With Asians comprising 69.4 percent of Dougherty's student body, the school has more Asian students than the three other district high schools combined, according to the California Department of Education figures. Cal's study body is 30.8 percent Asian, while Monte Vista has 20.5 percent and San Ramon Valley 7.3 percent, according to 2018-19 Data Quest statistics provided by the California Department of Education.
"As an Asian-American, it makes me feel at home and comfortable in my environment," said Dougherty junior Lauren Kim. "I am thankful that I can enjoy an environment where I am a majority as many others cannot experience this luxury."
Along with its rigorous academic classes, Dougherty Valley is also home to an incredible fine arts program.
"We have amazingly supportive teachers in the art program," said Yi, who is an AP Art student. "They are so respectful and open-minded."
Among the competitive atmosphere that Dougherty Valley generates, Yi said that the art program is a getaway for her.
"I feel like a lot of the students look down on pursuing art careers, so I feel like all the people in the arts program are really close," Yi said.
This comes with Dougherty Valley's advanced and modern theater, commonly referred to as the Dougherty Valley Performing Arts Center, where many City of San Ramon events are held.
Although the school will be only 14 years old at the beginning of the 2020-21 school year, Dougherty Valley has still built up a community of proud Wildcats.
"Generally, I'm proud of the community," Dougherty junior Daniela Wise said. "As someone who loves learning, I'm happy that I can 'nerd out' often."
Leave a Comment
About the Contributors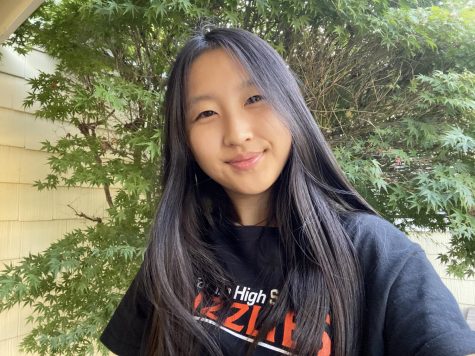 Christine Oh, Co Editor-in-Chief
Senior Christine Oh and third-year newspaper student is thrilled to serve as co-Editor in Chief for The Californian. She loves to travel, meet new people,...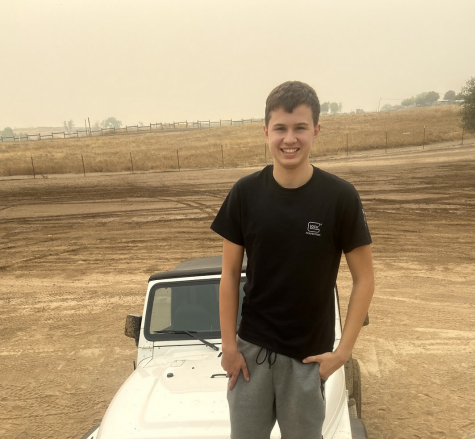 Jake Gerbracht, Photographer, Staff Writer
Jake Gerbracht is a Junior at California High School. This is his second year being with The Californian as a Photographer/Reporter, as well as being The...