Making a name for herself on and off the stage
Senior Sarah O'Brien is a shining star in Cal's theater program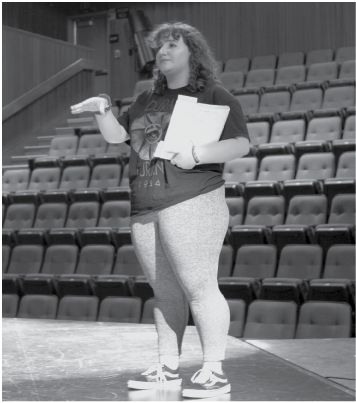 Cal High senior Sarah O'Brien has soared above and beyond in theater at and outside of school.
O'Brien was first introduced to theater through school events and community productions when she was around eight years old. She continued to practice the arts in drama club and in theater classes all throughout high school.
Drama teacher Laura Woods considers O'Brien a talented actor, choreographer and director.
"Sarah is a natural born leader," Woods said. "She is very well-respected by the younger kids."
O'Brien started in Theater 1, before auditioning her way up to Play Production, the highest available theater class at Cal. She said the hard work is very rewarding.
"When random strangers come up to me and tell me I did a good job, it shows that you impressed them, even if you don't know them," O'Brien said.
Previously, O'Brien choreographed Cal's "Great Gatsby" production in 2018. During these past few months, O'Brien has been choreographing Cal's upcoming school musical, "We Will Rock You: The Musical," which was scheduled to take place on April 22-24. But due to the unexpected rapid spread of COVID-19, these events, along with school, have been cancelled.
For O'Brien, this was the biggest production project she's choreographed at Cal.
"I think of dance moves that would sound good with a certain part of the song," O'Brien said on how she comes up with choreography. "I try not to watch other people's work but if I need inspiration, I will look at other people's choreography to get ideas flowing."
Senior Jake Emerson has been involved in theater with O'Brien all through high school. "She brings a lot of bright ideas to the table," Emerson said. "She is always looking to perfect things. The way her brain works she can just picture ideas on stage and piece it all together."
O'Brien is also president of the Drama Club at Cal.
"She is the first president I have had in my 15 years at Cal who actually organizes her meetings and creates Power Points," Woods said about O'Brien's impact on the club.
Added Emerson, "It is easy to tell she is really invested with the club and always looking to improve it," said Emerson, a member of the drama club.
Outside of Cal, O'Brien has also worked on children's productions. Since 2018, O'Brien has been teaching for the Bay Area Children's Theatre. Before working there, O'Brien did shows with them as a performer.
"They rarely hire high school students, so that was a big deal for me," O'Brien said.
O'Brien has choreographed and assistant-directed several productions and shows with them over the past two years.
"I have learned so much from my bosses and by working for a professional children's theatre company," she said. "It has been an absolute dream."
O'Brien is not planning on stopping theater any time soon. She applied to colleges with a theater arts major in mind. She said the goal is to get a BA or BFA in theater and then maybe a masters in directing.
Directing theater is O'Brien's ultimate goal, and her teachers believe she will achieve it.
"I expect to see her somewhere on the stage or behind it," said math teacher Robert Allen, who taught O'Brien for two years. "She's always cheerful and willing to do work."
English teacher Eghosa Hamilton agrees.
"She is passionate in what she believes in and she will listen and take in other thoughts," Hamilton said. "She isn't afraid."
Emerson has high expectations for his friend's future as well.
"I could see her somewhere in the entertainment industry," said Emerson, who pictures O'Brien possibly directing or choreographing on Broadway.
Earlier this school year, O'Brien was unable to attend the Lenaea Festival in Folsom, but she still wanted to help with Cal's Shakespeare production. Woods had her work as assistant director for the show.
"She was born to do this work," Woods said. "She really understands theater."
Woods hopes O'Brien stays true to herself because it's worked for her so far.
"When you're a theater actor, you hear 'no' all the time and it can be emotionally draining," O'Brien said. "You don't know when you are going to have a job."
This is why O'Brien likes the production side of theater more than the acting side.
"I always found myself imagining different approaches when it came to productions and having ideas of my own," O'Brien said.
About the Contributors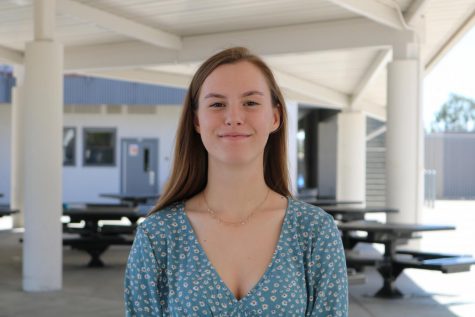 Sophia Puentes, Staff Writer, Photographer
Sophia Puentes is a 1st year photographer and reporter for the Californian Newspaper at California High. She is currently a junior. She enjoys hanging...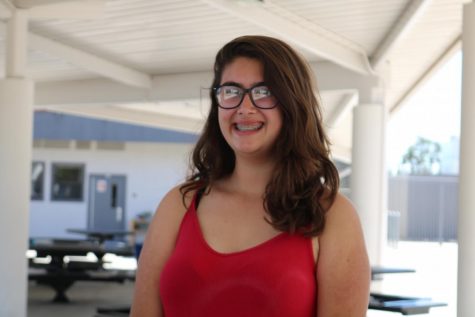 Miriam Sanchez-Mora, Photographer
Miriam Sanchez-Mora is a first year photographer for The Californian. She is currently a sophomore. She is a middle child and the only girl in her family,...