Our grades may be pass/fail but the NFL draft isn't
The NFL Draft has come and gone, and just like every other year, pundits everywhere will be frantically trying to label each team's draft class with a grade, so let's give it a shot. 
And special props to ESPN for ruining a bunch of player's special moment of being drafted and then talking about how their dad died, or how their brother got shot. That was really considerate. 
Without further ado, here are The Californian's 2020 NFL Draft grades for what was a pretty mundane first round.  (Spoiler, the Packers get an F).
AFC East
Patriots: N/A. The Pats didn't have a first rounder, but I'd imagine if they did. They would have taken a white slot receiver from a community college. 
Bills: N/A. The Bills did not own a first round pick, as they used it to acquire Stefon Diggs from the Vikings. 
Jets: A-. The Jets filled a need at offensive tackle. Mekhi Becton is literally a massive hunk of human, standing at 6-feet-7 and weighing in at 364 pounds. While it wasn't a flashy pick, the Jets have finally pulled their heads out of their behinds and addressed their terrible offensive line. 
Dolphins: B+. The Fins owned a whopping three first round selections this year. They used the first on quarterback Tua Tagovailoa, who had a good career at 'Bama, but will break his leg if stared at too hard. But nevertheless, Miami got their quarterback. They then selected Austin Jackson, who will be a Week 1 starter at either tackle position. They rounded at the round by taking Noah Igbinoghene, an athletic cornerback from Auburn. I like all three picks, and Miami has definitely set the foundation for their future. 
AFC North 
Ravens: A+. Patrick Queen may be the best linebacker in the draft. And he somehow fell into the lap of the Ravens. Every linebacker that the Ravens have ever selected in the first round has gone on to make at least four Pro Bowl's, so I'd say that they've probably found their latest gem in Queen. 
Steelers: N/A. The Steelers traded their first round pick for Minkah Fitzpatrick. And looking back on it, that was a very good move. 
Browns: B+. The Browns have finally decided to  draft Joe Thomas' replacement at left tackle. Cleveland, meet Jedrick Wills Jr, your new franchise tackle. I can't wait until he's out of the league in four years. This franchise sucks. 
Bengals: A. There were no surprises when the Bengals made quarterback Joe Burrow the number one pick in the 2020 NFL Draft. He has one absolutely electric year at LSU. Now I'm not hating or anything, but Joe Burrow does little to wow me. He played on an LSU squad so loaded that every single offensive starter from last year is now drafted or signed into the NFL. His first years in Cincinnati will be instrumental in proving that his one good season at LSU wasn't a fluke. 
AFC South 
Texans: F-. The Texans didn't own a first round pick in this draft, but they will receive an honorary "F-" for somehow being so inept that they didn't even get a first rounder in exchange for DeAndre Hopkins. If poverty was a franchise… 
Titans: B. One of the more boring first round picks was Isaiah Wilson to Tennessee. He's a versatile offensive tackle who could potentially be a multi year project, but the upside is there. He fills the whole left by Jack Conklin who packed his bags for Cleveland this offseason. 
Colts: N/A. The Colts did not own a first round pick because they traded it to San Francisco for star defensive lineman DeForest Buckner, a move that was very much worth the price. 
Jaguars: B+. The Jags filled two positional needs with their two first rounders. CJ Henderson has a high upside and saw his stock rise drastically during the combine. He will start in Week 1 as the Jags have completely remodeled their defense. K'Lavon Chaisson is a very solid pick as well, and he should also see significant playing time off the edge in his rookie season. 
AFC West
Chiefs: B. The Chiefs surprised many by adding Clyde Edwards-Helaire at pick 32. He is a very stout back, standing at just 5-foot-7 and  weighing 210 pounds. He should provide a nice one, two punch in the Kansas City backfield with Damien Williams. The Chiefs had a bunch of positional needs, but are sticking with the philosophy of adding players who can help them score 40+ points a game, which isn't the worst strategy considering they won the Super Bowl doing just that. 
Broncos: A. John Elway loves his offense, and he'll love wide receiver Jerry Jeudy. The Broncos picked up the potential steal of the draft and paired Jeudy with last year's breakout star, Courtlant Sutton, on an offense that's looking more and more potent by the minute. I couldn't be more devastated.. 
Raiders: C+. It's not that Henry Ruggs III and Damon Arnette are bad picks. It's just that the Raiders once again reached on two first rounders. Ruggs III, a wideout, and Arnette, a cornerback,  will each have significant roles on the team next season and time will tell whether it was right to pick them. 
Chargers: A-. The most neglected team in the league has found its heir to the Philip Rivers' quarterback throne: Justin Herbert. Herbert was great at Oregon and should fit right into the Chargers offense, which has some pretty nice pieces, to say the least. Kenneth Murray was their second pick of the first round, and the rangy linebacker will start immediately, as he fills what was a gaping whole at the middle linebacker position. 
NFC East
Eagles: C. The Eagles are stupid. Jalen Reagor could have a fine NFL career, but there is no doubt they passed on at least one more talented receiver in Justin Jefferson, who now heads to Minnesota, a team they could very well be competing against for a playoff spot. And thank the lord we aren't talking about teams entire draft classes because I have some choice words for the front office regarding their moves outside of the first round. 
Cowboys: A+. You hate to see it. The Raiders pass on Ceedee Lamb to take Henry Ruggs III. The Broncos passed on Ceedee Lamb to take Jerry Jeudy. And he falls right into the lap of the Cowboys. This offense is loaded. I love the pick, as Lamb will form a great trio with Amari Cooper and Michael Gallup. 9-7 has never looked so flashy. How bout them' Cowboys?
Giants: C. They reached. Andrew Thomas could be fine in the NFL, but there were more talented offensive linemen available. Thomas does fill the team's biggest need, but it's crazy when a team reaches to draft a player at fourth overall. I'd know. The Raiders did it last year.
Redskins: A+. Chase Young is the best player in the draft. The Redskins already had a very talented defense coming into the draft, and now they've solidified it as one of the NFL's elite units. The defensive line is simply a nightmare for opposing offenses, and Young should thrive in their system. 
NFC North
Packers: F. I'm not feeling the Love. The Packers were arguably one of the worst 13-3 teams in NFL history last year. Their offense couldn't do anything against the 49ers and their defense. So why not use a first rounder on an unproven quarterback who will sit on the bench behind Aaron Rodgers during the penultimate years of his career while the team continues to attempt to contend for a Super Bowl? It makes no sense. They didn't even draft a wide receiver at any point in the draft. Rodgers is gonna break his back from carrying this team next year. 
Vikings: A+. The Vikings did good. Real good. They added Justin Jefferson to fill the void at WR2 left by Stefon Diggs, and found the guy they believe will be their cornerback of the future, Jeff Gladney. They even traded back for Gladney and added more draft capital in later rounds. A very solid draft from a very disappointing franchise. 
Bears:N/A. The Bears did not have a first rounder as a result of the Khalil Mack traded two years ago. 
Lions: A. The Lions picked a corner. Yay. Jeff Okudah should do well in the NFL, but the Lions just project a vibe that is so depressing because even in April, you just know that this team will start the year off 3-0 before ending 6-10. I'm sorry, Detroit. I'm sorry, Jeff Okudah. 
NFC South 
Saints: B+. The Saints drafted Michigan's Cesar Ruiz, the draft's best center. It's unknown if he'll move to guard, as the Saints already have a young, starting caliber center in Erik McCoy, but the pick makes enough sense considering quarterback Drew Brees is in his forties, and protecting him in the pocket should be a priority. 
Falcons: B. AJ Terrell may have been a bit of a reach, but the Falcons defense, with specific regards to the secondary, was putrid last season. Terrell will start early on, and should do well in Atlanta. Not the flashiest pick, but the Falcons did what they had to. 
Buccaneers: A-. The Bucs added Tristan Wirfs to fortify their interior offensive line. Wirfs has a high upside and can play multiple positions on the line. Protecting Tom Brady will be instrumental to the Bucs success next season, and Wirfs should play a key role in that. 
Panthers: C. The Panthers added Derrick Brown to be their new defensive tackle, but I can't help but feel like Isaiah Simmons made more sense for them at the seventh pick. Brown should do well in the NFL, but considering who they passed on to take him, it just seems like they didn't pull the most value from their pick. 
NFC West
49ers: A+. The 49ers addressed two positional needs. Javon Kinlaw will fit in perfectly in their tremendous defensive scheme. He is the perfect replacement for DeForest Buckner, who they shipped to Indianapolis to save cap room. The 49ers also had a second first rounder, which they used on Brandon Aiyuk, a size receiver who can make big plays all over the field. The 49ers wide receiver situation is still  a bit of a mess, with no clear depth chart, aside from Deebo Samuel at WR1, and Aiyuk could easily challenge Kendrick Bourne, Dante Pettis and Jalen Hurd for the WR2 spot. 
Seahawks: D+. Jordyn Brooks is a major reach. Patrick Queen was still on the board, but the Seahawks went for the obviously less talented player. Brooks was projected to be a second or third round pick and now he will head to Seattle. He didn't wow anybody in the combine process, but apparently the Seahawks saw something, so we'll have to wait and see if he pans out. 
Rams: N/A. The Rams did not have a first round pick because they are a brutally mismanaged franchise with little to no cap space, poor draft capital, and a bunch of overpaid duds. 
Cardinals: A+. Isaiah Simmons was a steal. Even at the eighth pick you can still snag a steal. Simmons may very well be a top three player in this draft when it's all said and done, and he joins a young Cardinals team with high hopes for next year. He can play basically any position on defense but will probably be used at OLB? Who knows. Nevertheless, the Cards picked up an extremely versatile, physical freak who will have a huge impact on their defense. 
About the Contributors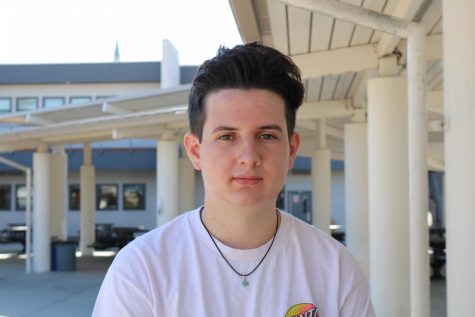 Josh Nichols, News Lite Editor
Josh Nichols, a member of the class of 2021, is in his second year at the Californian, currently serving as the News Lite editor. He loves cats, traveling...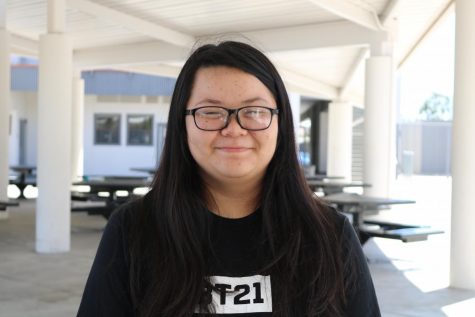 Michelle Nguyen, Graphics Editor
Michelle Nguyen is a junior at Cal High and despite her terrible art skills, she is one of the graphics editor for the Californian Newspaper. Her earbuds...