Dillman bids Cal High adieu
Iconic math teacher retires after 25 years on campus
As this year's seniors say goodbye to Cal High in an unprecedented way, so does iconic AP Calculus AB teacher Jean Dillman, who announced her retirement after quarter of a century at the school.
Many of this year's seniors have fond memories of Dillman's unbounded positivity, supportive attitude, and comforting presence. She is also known for her legendary snack drawer and Wednesday morning bagels.
Dillman started teaching in 1969 in a small town called Keyesport, Illinois. She taught all subjects for students from fourth through eighth grades. Since Dillman arrived at Cal High in 1995, she has taught every math subject offered with the exception of geometry and statistics.
"Mrs. Dillman touched the lives of countless students and teachers over the course of her career," fellow AP Calculus teacher Janice Saiki wrote in an email. "I know her students are extremely grateful for the many valuable math lessons and life lessons they learned in her classroom. She will be sorely missed by her Grizzly family."
One student who will definitely miss Dillman is senior Ananya Agastheeswaran, who was in Dillman's AP Calculus AB class this year. Agastheewaran described one memory from Dillman's AP Calculus AB class when she worked out problems on the board after struggling with specific questions on a test.
"[She] told me that all I need is to breathe… when I'm doing problems on a test," said Agastheeswaran, emphasising how Dillman also helped her work through her worries about a test. "She shared with me her own experiences with test anxiety and it actually put me at ease knowing that a teacher can actually understand the struggle."
Added senior Kendra Lin, "She would take us through tons of example problems step by step so we could get used to them. It helped slow learners like me get used to new concepts and problem types, and gave quick learners plenty of practice."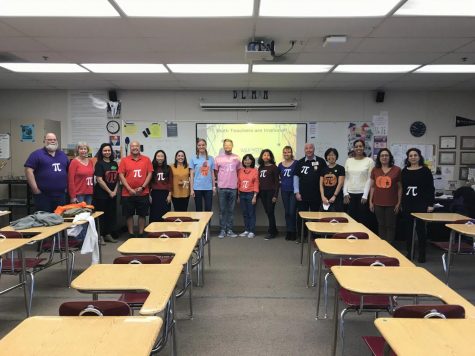 Dillman's impact was felt not just by students but also by faculty, who particularly saw her as a maternal figure in the department.
"I call her my school mom," AP Statistics teacher Ghazala Niazi said with a laugh in a Google Meet call. "She would always feed everybody in the department. She would have banana nut bread and I always liked the end pieces and she would keep those for me."
AP Computer Science Principles teacher Sean Raser wrote in an email how supportive Dillman was to him during his first year teaching, nearly seven years ago.
"I remember being interviewed by Jean when I was trying to get hired," Raser said. "This was my first interview for becoming a teacher, and I was really, really nervous. She did a great job of helping me feel more comfortable. During my first year she was there to give me advice and help me get through the year."
Assistant Principal Tucker Farrar concurred when he spoke of how Dillman was supportive of teachers in the department. He spoke fondly of the top drawer of the file cabinet that sat behind Dillman's desk, where she kept jars of snacks and food for teachers.
"She's… just like a mother bear character, kind of like she's taking care of her cubs," Farrar noted. "She did that for students as well as teachers."
Saiki agreed.
"Any time a teacher mentioned that they liked a certain snack or candy, she would make sure to stock up on it," wrote Saiki, joking in her email that "the only upside to Mrs. Dillman's retirement is that maybe I'll lose a couple of pounds next year."
Saiki wrote that Dillman was her role model, because she always held her students to a high standard.
"But they knew that she was there to support and encourage them every step of the way," Saiki wrote.
Dillman also worked with longtime English teacher Donna Montague on the School Site Council. Montague observed that Dillman is someone who taught because she loved it.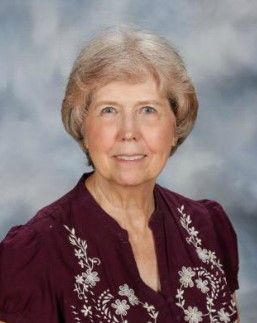 "She was with her students and at CHS because she loved the work and loved the company she kept," Montague said.
Montague said that she will miss Dillman because she is someone who goes more than the extra mile and always gave of herself.
"The second floor will seem a little less like a home without you there!" Montague said. "We all love you, and we will all miss you, and we are excited that you are ready to take on this new stage in your life."
Added Niazi, "Her shoes cannot be filled. She knows we love her and she'll be dearly missed. The department won't be the same – it just can't be."