Cal High ushers in a new football era
Coach Danny Calcagno hopes to lead Grizzlies back to EBAL dominance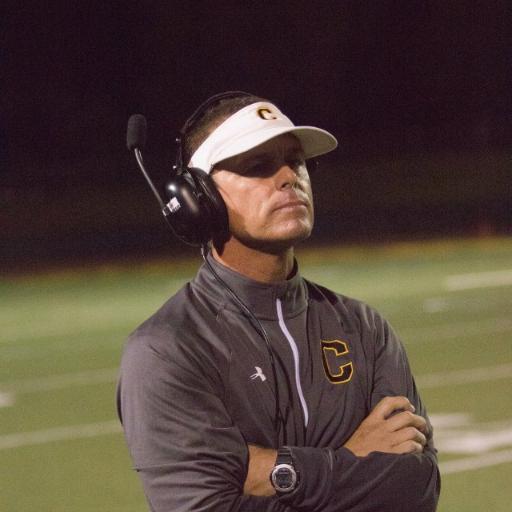 With the start of a new decade comes the introduction of a new coach for Cal High football.
Danny Calcagno is entering his first year as the head coach for Cal's football team, and is excited for the new opportunity, even in this unprecedented time of a global pandemic.
Calcagno replaces longtime coach Eric Billeci, who was the face of Cal's football program from 2009 to 2019.
"I'm always excited about a new football season, no matter how it's played" said Calcagno, saying that even though coronavirus has pushed back the season, he and the players are still excited for the season.
Calcagno comes to Cal with a bounty of coaching experience, having coached at San Leandro High School from 1995 to 2002, and Chabot College from 2003 to 2016. He also played football and baseball at San Leandro High, and was named an All-Northern California quarterback before being drafted by the San Francisco Giants in 1991.
"He was a QB at San Leandro high school and broke records so I look up to him a lot," Cal's junior quarterback Teddy Booras said. "I've learned so much from him even though we've only had summer camp, and I'm excited to have a season with him as the coach."
Calcagno is looking to replicate and build upon the sustained success Billeci brought to Cal, which has reached the NCS playoffs nine straight seasons, including winning three straight EBAL championships from 2012 to 2014. Cal also made it to the 2013 NCS Championship game, losing to De La Salle.
This year could prove challenging for Calcagno and all coaches across the country. Along with starting with a new group of players, he will also have to navigate through a delayed season filled with uncertainty because of COVID-19.
High school football would be wrapping up its regular season about now, but since the California Interscholastic Federation postponed all fall sports, the team is scheduled to begin practice on Dec. 14 and open their season on Jan. 8 against James Logan.
So far, Calcagno has been impressed with how Cal's players have responded to adapting to a new coach.
"We held a workout this summer," Calcagno said. "Everyone on the original list attended the camp."
That summer camp was the first time a lot of players on the team had met Calcagno, but even after the first meeting many players knew that he was taking the season seriously and was focused on winning football games.
"I could already tell that he had a certain plan or idea of how he wanted to run the team," said senior Anthony Green, who played wide receiver and defensive back last year's varsity team.
Players have expressed that Calcagno has shown a lot of understanding and patience, which has  helped earn their respect. They've earned his as well. 
Calcago noted that while he's still new to the program and the players, he's impressed with their work ethic.
"I don't know 70 percent  or 80 percent of the kids, but they're all extremely hardworking and coachable," Calcagno said.
Even in his first year as coach, Calcagno is calling for a new culture at Cal, one built around teamwork and a uniform mindset.
"The best thing about football is comradery," Calcagno said. "And that's what I'm trying to push at Cal."
Although Calcagno is a very different coach than Billeci, players said they have been very responsive to the changes and appreciate the new perspectives.
"Coach Calcagno brings a new light to the program," junior defensive tackle Matthew Benabou said. "He builds connections with the players and we have a stronger work ethic because of it."
Added senior running back Darius Foster, "The players love the new system, and we can't wait for the season so we can see how it plays out on the field."
Calcagno has also been allowing players to openly express their minds and what they want to see going forward. Keeping players motivated can be a grueling task, especially during a time when players are stuck at home during remote learning.
 But according to the players, Calcagno has done an excellent job on making their voices heard and staying on top of their work.
"He was pretty open to suggestions that the guys made and kept encouraging the guys to stay motivated" Green said.
Calcagno is confident in his new players, and with the right mindset, this team can make noise in such an uncertain season.
About the Contributor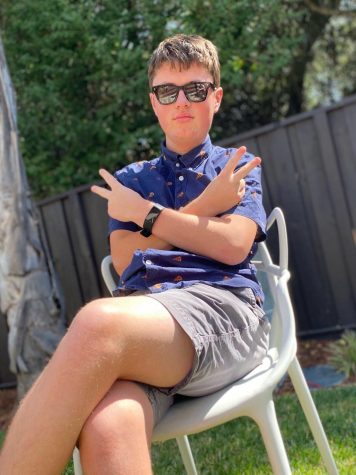 Andrew Sousa, Sports Editor
Andrew is a senior and a third year member of The Californian, and is serving his second year as the Sports Editor. He enjoys cooking, tutoring, gaming,...