Savage Mode II is worth the long wait
Album has about 2 million streams and reached No. 1 on the Billboard and Rolling Stone charts since its October release
"Savage Mode II," the long-awaited sequel to "Savage Mode," by the duo 21 Savage and Metro Boomin has amassed a large number of listeners and praise for its dark, grimy lyrics, and energetic, bouncy beats since its release last month. 
The initial album "Savage Mode" received much praise, making the Rolling Stones Top 40 Best Albums of 2016 Chart and peaking at No. 23 on the Billboard Top 200 Albums chart.
When I first heard of "Savage Mode" in the seventh grade, it took a few rewinds to get a taste for this foreign music. But once I understood what 21 Savage was trying to say about his struggle in life, I was hooked.
Little did I know then, that later it would not be the evil lyrics that make me appreciate the artist behind the work, but rather who the artist is as a person.
Some top hits of the original "Savage Mode" album, and my favorites, were the songs "X," "No Heart," and "Savage Mode." It left many fans, including me, waiting for more of 21 Savage's dirty verses and murderous style, but both 21 and Metro Boomin had their individual works with other artists.
Projects such as "Issa Album," which had Metro and 21 on the tracks together, were made between the release times of "Savage Mode" and "Savage Mode II". But these fillers did not satisfy the needs of me, as well as the rest of the fan base in search of a prime 21 Savage.
Finally, with this sequel out on Oct. 2, the wait was over.
"Savage Mode II" hit the music industry hard, amassing at around 182 million streams since its release, placing it at No. 1 for both Billboard and Rolling Stone's Top 200 Albums Chart.
The album contains 15 tracks, two of which are commentaries by none other than actor Morgan Freeman. The project also hosts notable features such as Drake, Young Thug, andYoung Nudy, and producers Zaytoven, Southside, and Honorable C.N.O.T.E.
Songs such as "Runnin," "Mr. Right Now" and "Snitches and Rats" are large fan favorites for how the classic 21 Savage is brought out. 
"Mr. Right Now," however, shows a different sound that 21 has gotten over time, a more melodic and soft tone than his previous angry and dark lyrics. 
As for me, my favorites are "RIP Luv" and "Said N Done". 
I enjoy these tracks for the new style from 21: a more emotional side of him that we never see before in his songs like "No Heart" and "X" where he speaks on taking lives and selling drugs.
As a fan of 21 Savage, I love to see this new change in himself, almost that he is maturing more and focusing on expanding his sound from what he is usually accustomed.
Not only is 21 Savage growing as an artist, but also as a human. Even with his vulgar lyrics and mean persona on the mic, 21 always makes sure to give back to his community and city of Atlanta through events he hosts.
"Issa Back 2 School Drive" is an event 21 Savage hosts where he gives to thousands of young children who truly appreciate and need school supplies, haircuts, food, and general fun in which the event provides to lift up everyone's spirits.
And because of this, I see "Savage Mode II" more as a comparison to his old self, revealing just how much 21 Savage has grown since he has come to fame.
On the production part of the album, Metro Boomin achieved that sound that fits 21 Savage so well. Metro Boomin's ability to sample songs such as in "Runnin" and "Said N Done" gives an almost old school rap-esque that compliments the artist so well.
As a whole, "Savage Mode II" is a creative work that shows off the talents of the musicians involved, and the people working together. Having guests such as Freeman is just a nod to how influential music is and how it can bring people together of all different generations and types. 
I would rate this album at an 8-of-10 for its wide variety of sound for different types of fans and its big names and features in its songs. After being a Savage fan for about three years now, I know that he always comes back with quality music that beats his previous works. 
The only possible thing to do now is to wait for the next legendary 21 Savage and Metro Boomin album to be released.
About the Writer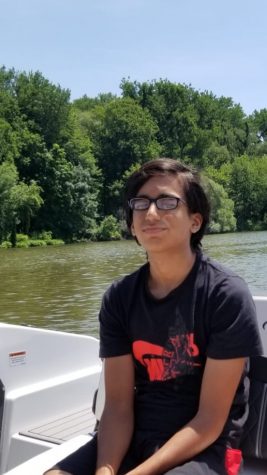 Justin Singh, Staff Writer
Justin Singh is a sophomore at Cal High. He is new to the journalism experience and looks forward to working with the others. Justin was born in New York...