The 2020 NBA Draft is the key to the Golden State Warriors' future
Team has plenty of good options by holding the No. 2 overall pick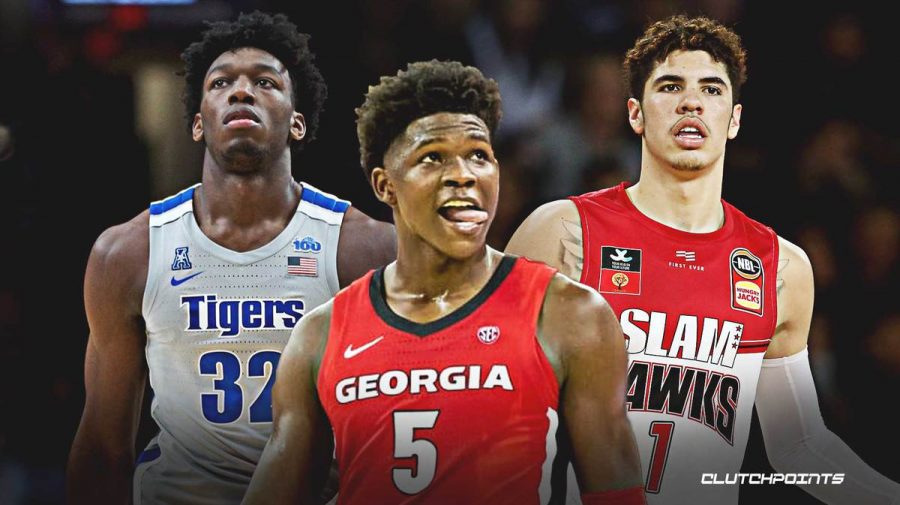 For the first time since 2012, the Golden State Warriors are going to have a lottery pick in the NBA draft on Nov. 18. And they don't just have any pick – they have the second pick in the entire draft. 
This is the result of a season where the Warriors went 15-50 because of injuries to the so-called "Splash Brothers"- Stephen Curry and Klay Thompson.
With aging stars in Curry, Thompson, and Draymond Green, this year's offseason is vital for the Warriors to continue their success. But by no means is offseason success going to come easily. This year's draft is one of the most intriguing in years.
Not only are the draft prospects coming in this year viewed by many professionals as the weakest in a long time, but they also had the ending of their college careers cut short. Because of the coronavirus pandemic, there was no NCAA College Basketball Tournament in March, and that very tournament is where many young up-and-coming stars showcase their skills.
These things are all major factors as to why the 2020 NBA offseason is going to be one that is remembered forever by future Warriors fans.
Blueprint for Warriors success
There are two different routes the Warriors could go. The first option is to simply keep the pick and add more young talent to the team. The idea behind this would be to have a young player be groomed by Curry, Green and Thompson, so that they could keep up the Warriors' success after those players retire.
This year's draft is known for not having any players with massive potential, but it is extremely difficult to accurately gauge how good a rookie is going to be at the NBA level.
Below are the three players that would be an excellent fit for the Warriors at the  No. 2 overall pick.
Anthony Edwards
Edwards is 19 and is coming out of a one-and-done year in Georgia. He is a 6-foot-5 guard with good size and athleticism.
As of right now, the speculation is that Edwards will likely go first overall to the Minnesota Timberwolves, as he is widely considered the best player in this draft.
But the Timberwolves might also decide to trade their pick, in order to try and win now and capitalize on D'Angelo Russel and Karl Anthony-Towns' guaranteed years there. Or they may simply select someone else.
In any case where Edwards does not go first overall and Golden State, the Warriors should absolutely select him with their pick. He has the ability to be an offensive powerhouse in the NBA, and with Curry's mentorship he could flourish.
There are questions about his commitment to basketball, but in the Warriors culture that should be no problem at all. Edwards could easily be an important piece in the Warriors' rotation, especially as he ages and improves.
Deni Advija
Advija will be 20 by the time he plays his first game in the NBA. He's from Israel, and is a 6-foot-9 forward with massive potential.
As he is a foreign player, there is not as much known about him as there is with someone like Edwards. But what is known about him is very promising.
He has great size and knows the game very well, which is what the Warriors like in their forwards. He also is a relatively good ball handler for his size, so he would be able to play a point forward role, almost like Green.
Isaac Okoro
Okoro also will be 20 by the time the season starts. He just wrapped up his one-and-done career at Auburn, and is a 6-foot-6 athletic prodigy who can play both guard and forward.
Okoro is primarily known for being an excellent defender. Not only is he a very smart player on the defensive end, he also is athletic to back it up. His offensive skills leave a lot to be desired, but that can be developed by the Warriors' excellent development team.
Picking him at the second overall pick is a little high, but if the Warriors traded back to around the six-seven range, Okoro would be an excellent selection.
The other blueprint to the Warriors' success would be to follow the "win now" strategy. It's no secret that the Warriors' core is getting up there in age, as all Curry, Thompson and Green are at least 30 years old.
In order to capitalize on the remaining years these players have left in their primes, the Warriors might want to look to add as much talent to their team that can help them win a championship now as they can. This would involve trading away their assets in order to add another star onto the roster.
The following four players would be an excellent return for trading the second overall pick.
Trade 1: Jrue Holiday
The one thing this year's Warriors team needs most is perimeter defense. It isn't likely that the Warriors will be able to acquire that in free agency, so trading for a good defender is the route they are going to have to go.
New Orleans Pelicans' guard Jrue Holiday is known around the NBA as one of the best defenders in the league. Although he didn't get the recognition for such praise last year, this is his reputation around the league.
This is one of the more likely trades, too. New Orleans is a young team that should be looking for more young talent to grow around Zion Williamson and this year's Most Improved Player, Brandon Ingram. Giving up the second overall pick and Andrew Wiggins is a lot to get Holiday, so the Warriors should also get something like a Niccolo Melli or a second round pick to make this a successful trade.
Trade 2: Joel Embiid
The one thing the Warriors have not had throughout the last few decades is a dominant big man, and Philadelphia 76ers' Joel Embiid is one of the most skilled centers in the league.
Not only is he great defensively, he is an excellent offensive player, able to score at least 20 a game and take some of the pressure off of Thompson and Curry. It would also draw the opponent's defenses to the paint, allowing the Warriors' guards more room to work with.
The only worry with Embiid is his durability. He is known for being a very injury-prone player, and on a potentially contending team like the Warriors durability is key. Afterall, the Warriors' injuries contributed to their 2019 championship loss and 2020 collapse.
Trade 3: Giannis Antetokounmpo
Extremely unlikely as it is, adding Milwaukee Bucks' two-time MVP Giannis Antetokoumpo to the Warriors would create a team unlike any we've seen before.
Antetokounmpo is the most dominant paint player the NBA has seen since Shaquille O'Neal, and has already won two MVPs and a Defensive Player of the Year at the age of only 25. He may not even be in his prime yet, and he's already arguably the best regular season player in the NBA.
The only flaw Antetokounmpo seems to have is his lack of jump shot. This means he is much easier to guard in the playoffs when teams have an entire series to focus on shutting down his skills.
But a Curry and Antetokounmpo team-up would be almost impossible to guard. Together, they would likely be one of if not the best one-two punches the NBA has ever seen. 
In order to make it work, however, the Bucks might request Thompson or Green in return. This would force the Warriors to make a choice: loyalty to those that were part of a championship team in the past, or move on without remorse to embrace the possible successes of the future.
Trade 4: James Harden
This is up there with the Antetokounmpo trade in unlikeliness, but there's always a chance. With Darryl Morey officially stepping down as GM for the Houston Rockets and Mike D'Antoni attempting to find a coaching job somewhere else, the next Rockets GM may look to rebuild.
And if so, the Warriors should absolutely look to capitalize on that. Harden is one of the most proficient offensive players in NBA history, and adding that to a team with two of the best shooters in NBA history is a recipe for dominance.
This trade would have to include almost every Warriors' player with some value, and they would be mortgaging their future in order to make this happen. But championships are everything in professional sports, and adding Harden to this team would definitely add to that possibility.
About the Contributor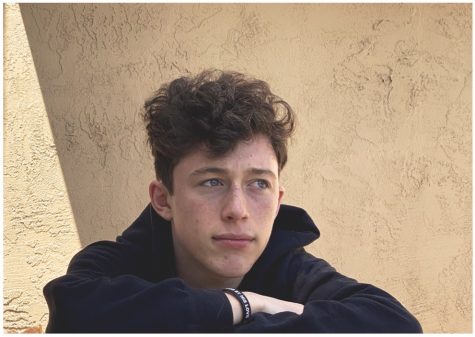 Eli Mayerson, Staff Writer
Eli Mayerson is a junior at Cal High and is excited to begin his first dive into the world of journalism! Eli's loved reading and writing since he was...