'A Little Late with Lilly Singh' puts a new spin on late night
Late night television is widely known for its comedic hosts, masked political commentary, and occasionally cringe-worthy games with guests (looking at you, Jimmy Fallon).
But one show has been a trailblazer of representation in show business by speaking out on important issues and shining a spotlight on powerful stories: "A Little Late with Lilly Singh."
A newcomer in the late night arena, 32 year-old YouTuber-turned-host Lilly Singh has broken the mold as the first LGBTQ woman of color to host a broadcast network late night show. And Singh hasn't thrown away her opportunity to make a difference with her unique and powerful platform – even if her slot is at 1:30 a.m..
Admittedly, the show got off to a rocky start in its first season in 2019. Singh herself admitted that she wasn't being her true self. But the restrictions posed by the COVID-19 pandemic gave Singh a chance to redesign her show according to her own style – and that typical late-night desk was the first thing to go.
Now in its second season, "A Little Late" has redefined what it means to host late night with its avant garde set, quirky sketches and segments, and unique guests. Ditching the quintessential desk-and-couch format for a fancy Los Angeles house and mixing her own personality into her monologues and interviews, Singh has given viewers across the world a fresh energy and outlook on pop culture and news.
"I definitely think I've learned how to insert more of my authentic self into the thread of this show and bring a little bit more of my flavors," Singh told Insider. "I think it's a great evolution."
Singh got her start in entertainment as a YouTuber in 2010 under the pseudonym Superwoman, a name close to her heart.
"I used to call myself Superwoman growing up because like any kid I wanted so badly to deal with life's obstacles like a hero," Singh wrote on Aug. 13, 2019 in an Instagram post ahead of her debut on NBC. "But today as I type this, as the person I've grown into, I feel even more empowered by the name Lilly. Today my biggest and best super powers lay within Lilly and thus Lilly I shall be."
But while Singh has rebranded herself under her real name, her message of self-empowerment, along with her trademark sketches and characters, has persisted on her show.
In season two, Singh has used her platform to spotlight important issues and personas, adding in her own humor and identity. Her guest list has been full of unique, under-the-radar personalities such as Time's first Kid of the Year Gitanjali Rao, creator of a revolutionary water purification technology and anti-bullying app, actress Javicia Leslie, who depicts the first LGBTQ+ superhero Batwoman, and Alok Vaid-Menon, acclaimed gender-nonconforming writer and public speaker.
"I get to talk about important things and have conversations that I believe matter," Singh said in an episode during one of her famous "rants."
Singh hasn't shied away from difficult dialogue either. She has shown her support for the farmer riots in India, discussing the Indian governments harmful bills and their impact on the farmer suicide rate.
Many of her rants have centered around controversies such as the white supremacist group "Proud Boys" who were recently declared an official terrorist organization by the Canadian government, as well as gender disparities in the impact of the pandemic and the realities of climate change.
But fear not, Singh hasn't forgotten her roots in comedy. After all, she's still a trend-following millennial. When she isn't talking about political and social issues, Singh is giving her audience unfiltered commentaries on the latest Netflix shows and entertaining her audience with her whimsical sketch comedy.
"A Little Late With Lilly Singh" has given the world the fresh authenticity, relatable rants, and humor it needs during difficult times. Whether it's through insightful interviews or jokes, Singh has used her new role as an international phenomenon to provide a space for equal conversation, laughter, and most importantly, genuineness in its time of need.
So whether you're craving a real social conversation or just want to watch Lilly's "therapist" (played by herself) heckle and roast her, "A Little Late" is the way to go.
About the Writer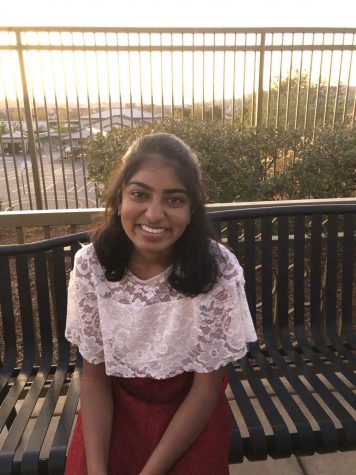 Ridhi Goyal, Staff Writer
Ridhi Goyal is a first-year reporter for The Californian and a sophomore at California High School in San Ramon, where she has lived for 9 years. She found...