MLB spring training implements controversial changes
It's now March which means that the MLB spring training has begun.
Per tradition, spring training is sticking with Arizona and Florida for all of the teams to prepare for the upcoming season. But this creates a bit of an issue because both of these states could be doing better dealing with COVID-19, especially Florida.
This is a complete 180 for MLB, which had proposed postponing the start of the season to allow more time for the COVID situation to improve. But after the players union rejected this plan, MLB not only decided to keep the spring training schedule the same but it also invited fans back to the game.
For spring training games, fans will be allowed to attend at about 10 percent capacity.
Cue the complaints about safety. Many people have argued how having people attend these games will risk their safety, criticizing the league for caring more about money.
Those fans who do attend, or watch on TV, could see a bunch of wacky stuff happening until March 14.
For instance, if both managers agree, the game can be shortened to seven or five innings. This is probably because the minor league camp won't be happening at the same time, so those players won't be there to get subbed in for later innings as they normally would.
Defensive managers will also now be allowed to end an inning before three outs after any plate appearance is finished, but only if the pitcher has thrown 20 balls. The three batter minimum rule, which states that the pitcher must face three batters before the reliever comes in, also won't apply until March 14. All these rules are meant to protect pitchers and reduce in game time, decreasing the odds of injury.
The early application of this policy has caused a lot of controversy among fans as they feel it's unfair for teams to end an inning early to conserve their pitcher, especially since they could do it at any moment.
In a game between the Reds and A's, the Reds stopped two innings this way including the fourth inning where the A's had two runners on at the time the inning was called.
Despite the fans being upset, Cubs manager David Ross was quoted in an MSN article saying that while he understands that the fans want to win and cheer, these games don't matter. He said the main concern is for player fitness.
The regular season is scheduled to start on April 1 after the players union rejected MLB's offer of a 154-game season that would have started on April 29.
In the rejected proposal, teams would have still paid players for a full 162-game season, and implemented the universal designated hitter rule in exchange for an expanded playoffs with seven teams from each league as opposed to the normal five per league.
It appears that the sticking point for this season and beyond is the expanded postseason. The expanded postseason would benefit the owners because according to the CBA all the television revenue will go to the owners. CBS writer Dayn Perry wrote that the expanded playoffs will lower the bar for contention and cause teams to spend less money on free agents.
With a lot of changes happening for spring training, It's going to be a brand new experience for everyone involved. What happens during the season remains to be seen.
About the Contributor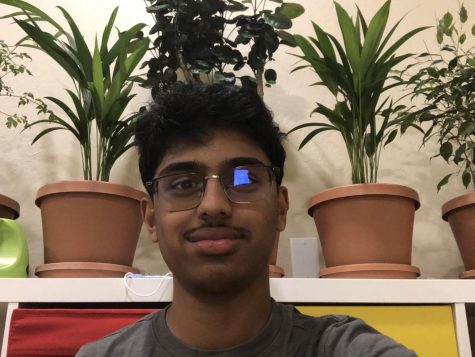 Pranav Sannaasi, Staff Writer
Pranav Sannaasi is a sophomore. He hopes to become a better writer in his role in this class. He enjoys playing video games, spending time with those close...