DaBaby bigoted HIV/AIDS comments spark controversy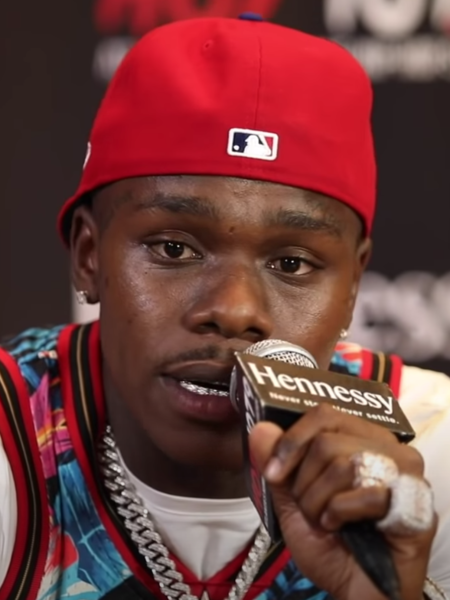 In a media-driven world, cancel culture is not something that lacks persistence. 
Several music artists such as Tyler the Creator, Morgan Wallen and Sia have had past and recent information come to light, initiating what the majority of people like to call "scandals". 
Most recently, rapper Jonathan Kirk, commonly known as DaBaby, became a hub of criticism regarding his opinions about people living with HIV and AIDS. 
During his Rolling Loud set in Miami in July, he expressed these opinions by saying, "If you didn't show up today with HIV, AIDS, any of them deadly sexually transmitted diseases that'll make you die in two or three weeks, put your cellphone light in the air."
Not only is this highly inaccurate, but it's also harmful to impressionable youth who already lack education about these diseases. Considering Dababy is quite a popular artist, it's very likely loyal listeners could be led astray.
He also told fans to put  their phone lighters in the air if they aren't having homosexual relations in the parking lot, and to keep it "f****** real."
Unsurprisingly, this caused an uproar among people, including celebrities. Elton John, Madonna, and Jonathan Van Ness are some of the big names of the LGBTQIA+ community who have spoken out against DaBaby's comments. Dua Lipa, who recently featured DaBaby on her hit song "Levitating", renounced any further affiliation with him, saying she was "surprised and horrified."
Once the backlash started, DaBaby went on a rant on his Instagram story with a total of 19 videos, initially standing by his previous statements. Some of the things he said in defense included "shut the f*** up, what I do at a live show is for the audience at the live show," and "That's called a call to action- that's what it's called. Because I'm a live performer. I'm the best live performer."
As a result, DaBaby was dropped from multiple sponsorships, brand deals and music festivals, including Lollapalooza, K5 107.5 Summer Jam, iHeartRadio Music Festival, Governors Ball, and DayNVegas. 
He later posted a message on his Instagram apologizing. He wrote, "I want to apologize to the LGBTQ+ community for the hurtful and triggering comments I made. Again, I apologize for my misinformed comments about HIV/AIDS and I know education on this is important." 
People have speculated a manager of his curated this post, saying it didn't come off as sincere. He deleted this post shortly after.
But what can't be deleted are his harmful comments.