Vaccine mandates cause ripples in sports world
Athletes and coaches punished for not complying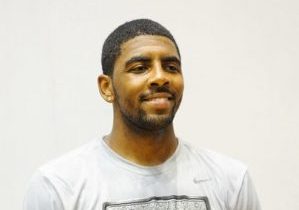 COVID-19 has impacted sports in a big way over the past 20 months, resulting in no fans in attendance for games and forcing leagues to play in quarantined bubbles away from the rest of humanity.
Thankfully, sports have started returning to normal mainly because both athletes and fans have been getting vaccinated.
The vaccine has solved a lot of issues in the sports world, including quarantine for close contact athletes, coaches and staff to being forced to wear masks, and stadiums and arenas once again filling with fans.
While most fans and athletes have gone along with the new COVID guidelines surrounding the vaccine, some have refused to do so. This has started a large conversation around athletes getting vaccinated.
With the pandemic continuing to go through waves, it remains important for athletes to get vaccinated to control the spread of COVID-19 and set an example for people who look up to them.
The biggest example of this is Brooklyn Nets All Star guard Kyrie Irving, who has refused to get vaccinated. This decision has resulted in him missing the NBA season. Unless he is traded or vaccine mandates change in New York, Irving will most likely miss the entire season.
New York currently has a vaccine mandate to enter indoor buildings. Because Irving isn't vaccinated he isn't allowed to enter any of the team's facilities including the Barclays Center, the Nets' home arena. That means Irving can't play in any home games or practice while he's unvaccinated. 
Irving is also being prevented from playing in road games, despite the fact that vaccine mandates don't apply to players from the away team. But the Nets front office has suspended Irving from any play for the team until he gets vaccinated.
"I chose to be unvaccinated, and that was my choice, and I would ask you all to just respect that choice," Irving said on a recent Instagram Live.
While Irving hasn't gotten the vaccine he has strained his relationship with the Nets' front office, his teammates, and the fans. Irving has also lost a lot of  money. If he continues to sit out he will lose $35 million.
Irving isn't the only example of an athlete having issues with the vaccine. San Jose Sharks forward Evander Kane submitted a fake vaccine card to the NHL, which suspended him  21 games. The NHL has no vaccine mandates but does have steep repercussions for those who refuse to get vaccinated.
The most recent example of an athlete refusing to get the vaccine is the Green Bay Packers quarterback Aaron Rodgers, who tested positive for COVID on Nov. 4. Before the season Rodgers told the media that he was "immunized", but never stated that he was vaccinated. This was because he never got the vaccine and was taking an experimental treatment. 
ESPN's Packers reporter Rob Demovsky said what Rodgers was getting is called a homeopathic treatment which is designed to raise the antibody count in a human. Rodgers petitioned to get the treatment to count as being vaccinated, but the NFL denied his request. In the NFL's eyes he has been considered to be unvaccinated for the entire season. 
According to NFL Network's Ian Rappaport, Rodgers has been following the protocols for unvaccinated players inside the Packers facilities. This turned out not to be completely true as Rodgers and the packers have both been fined for violating the NFL's COVID protocols. Rodger's has spoken out about why he chose to be unvaccinated using many reasons like being allergic to ingredients in the mRNA vaccines and a fear of becoming sterile.
The vaccine has also caused some people, mostly coaches and staff, to lose their jobs, including the former Washington State University football coach Nick Rolovich, who was recently fired because of his decision to not get vaccinated. He applied for a religious exemption but was denied.
Rolovich decided he would rather lose his job and hurt the players he coached because he wouldn't get the vaccine. Many consider this to be the worst situation of them all because Rolovich is supposed to be a leader of his team. 
Irving, Kane, Rolovich, Rodgers, and many other athletes and coaches are feeling the repercussions for their refusal to comply with vaccine mandates. It also impacts their teammates, which is the most frustrating part for a lot of people.