Let the 'Madness' begin
NCAA Tournament tips off this morning, so get ready for a wild ride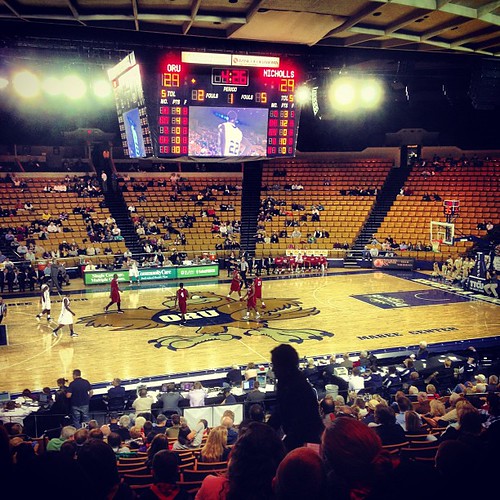 March Madness kicked off Thursday morning and it should be another exciting year of thrilling games and shocking upsets. 
Of all the No. 1 seeds, Baylor has the most likely chance to get upset before making it to the Final Four. They are without their leading scorer, as he is dealing with a foot injury and his timetable to return is unknown. 
As for Gonzaga, who has been the No. 1 team in the country for the majority of the year, the Bulldogs have very high expectations placed on their shoulders again. The 7-foot freshman sensation Chet Holmgren and star player Drew Timme look to avenge last year's blowout loss to Baylor in the National Championship Game. 
As for the No. 2 seeds, Duke is looking like they have a very easy path, at least to the Elite Eight. If they make it there, they could end up playing against Gonzaga, which would be a highly anticipated rematch from earlier this season, when Duke won by three points. This is also Coach Mike Krzyzewski's last year, so the Blue Devils have quite a bit to play for. 
Auburn, Kentucky, and Villanova round out the other No. 2 seeds and are all very strong teams. There are multiple other teams that also have a chance at making deep pushes into the bracket. No. 3 Tennessee is a very strong candidate, as well as No. 3 Purdue, which has one of the best offenses in the nation. They do have a challenging path awaiting, though, if they get out of first round. Tennessee is red hot heading into the tournament, which is why I like them as one of the No. 3 seeds that could make a deep run. '
One team that is on a little bit of a revenge tour is No. 4 UCLA, which lost last year in the Final Four on a half court game-winner by Gonzaga's Jalen Suggs. UCLA made it all the way from the play-in game called the First Four and was only an 11 seed when, so the Bruins were quite the Cinderella story. 
No. 4 Arkansas also potentially has a chance to take out Gonzaga in the Sweet 16, but they have to get past their first round matchup against No. 13 Vermont, a really good team with a chance to pull off a big upset. 
Getting into some potential upsets, No. 12 Indiana is in a prime position to upset No. 5 St. Mary's, the local team from Moraga. St. Mary's is a really good team and beat Gonzaga at home this season. But Indiana played really well on Tuesday night in the play-in game against Wyoming and are now on a roll. 
Another potential upset is No. 11 Virginia Tech over No. 6 Texas. This is a very trendy pick to bust some brackets. Virginia Tech won its conference championship, so they are coming into the tournament very hot. 
Some other potential upset picks are No. 12 UAB over No. 5 Houston, No. 13 South Dakota State over No. 4 Providence, No. 10 Miami over No. 7 USC, and No. 10 San Francisco over No. 7 St. Murray's. 
Out of these potential upsets, Miami can upset USC and possibly make a run. The Hurricanes have been battle tested this year and have beat the likes of Duke, North Carolina, and Virginia Tech, all in the tournament. If Miami advances, it would most likely get a matchup with No. 2 Auburn, which would be a huge upset if they could take them down.
As for teams that could win the whole thing, Auburn, Kansas, Arizona, Kentucky, and Iowa have good chances to go all the way. But anything could happen. At the end of the day, there is nothing that is guaranteed. Any team could upset anybody at any point in the bracket, and everyone's bracket could easily be busted. No team, not even the No. 1 seeds, are a lock to make it out of the first round. 
This reason, along with many others, makes March Madness the most exciting sporting event of the year.