"Harry's House" houses a burst of emotions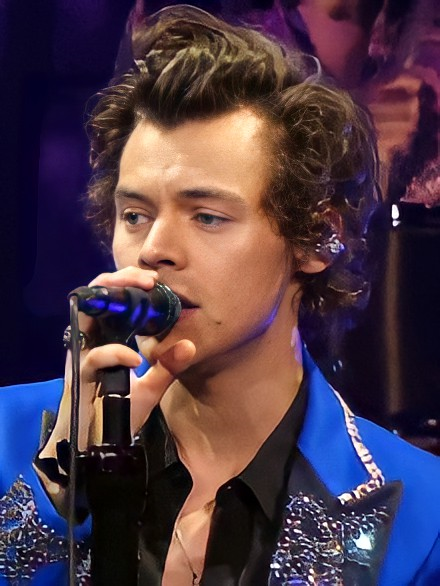 After solidifying his place as a solo artist in the music industry with his album "Fine Line", singer Harry Styles has followed up his most successful era to date with the release of his album "Harry's House" on May 20.
With his debut album "Harry Styles", Styles reintroduced himself to his audience as a solo artist after his former band One Direction went on an indefinite hiatus. 
The songs off of this album have a distinct rock feel to them. "Fine Line" takes a completely different route sonically, exploring different pop melodies while still incorporating some rock elements seen in his debut.
One of the singer's strengths is his ability to jump between different genres while maintaining a classical Styles vibe. This strength is highlighted in his most recent release, "Harry's House". 
While his past two albums seemed to have a focus on demonstrating legitimacy through retro-rock references, with "Harry's House" he wears his influences more lightly.
The album takes the listeners through both a sonic and lyrical journey, with its vibrant, retro-funk production transitioning into more relaxed, acoustic heavy tracks. 
"Harry's House" contains some of Style's most emotional lyricism yet, along with some of his most experimental songs. The new album takes melodic themes about people's mental states and reflects the concept that a home is where your heart is.
The entire "Harry's House" era was kicked off with the single "As It Was". This song was a massive hit once released, hitting number one on Billboard Top 100 and being his second song to do so. The song trended on all social media platforms, specifically TikTok. 
It struck fans' attention because of how different it was from his prior singles. The fun, nostalgic production is contrasted by its darker lyrics, with Styles singing about this sort of desperation he has for a person who is the only source of escape from the darkness he is in.
The album kicks off with the song "Music For A Sushi Restaurant", a great way to set off the tone of the album. The experimental production is something that fans have somewhat seen in past works like "Sunflower Vol 6", but it takes full force in this track. It's fun and exciting, but it is never too much at once. The lyricism is lighthearted, and almost absurd but it's indicative of the fun this album brings.
The energy and buoyancy of the first track is perfectly followed by the track "Late Night Talking", which debuted prior to the album's release during Style's Coachella set. This song can best be described as the perfect song to roller skate to with its classic, 70s-esque vibe that makes it feel smooth and easy to listen to. 
Styles has proved that he has perfected the balance between aloofness and earnestness within his music, and he continues to prove that with "Harry's House". While some of the tracks on this album focus less on substance and more on the overall sound, the singer has contrasting tracks where he pulls back the production to focus on a story. 
He does with the track "Matilda", an acoustic song that has become a fan favorite. In this song, Styles sings to somebody whose family did not treat her well. He takes inspiration from the Roald Dahl book "Matilda", which is about a girl with telekinesis who was mistreated by her principal and parents. The song asserts a common theme in the album that home is not a place, but a state of mind. 
Though this album as a whole stands apart sonically from the rest of his discography, the song "Cinema" is probably the most different from anything on thai album sonically. The production contains a combination of soft rock strings and a pop, R&B baseline. The unique production is mixed with light, cool vocals. The song gradually builds as it progresses as the instrumental is intensified with drums. It is laid back but does enough to keep listeners engaged. "Cinema" truly demonstrates the singer's artistic growth.
Styles closes out this album with the track "Love of My Life". The track has a prominent bass line that is contrasted with light vocals. The lyrics and production are meant to tell a story of a lost love. It almost feels like an admission of defeat after realizing the importance of someone in one's life once they have already left. The song symbolizes when that truth settles in later on, but by then it is too late.
Overall, this album felt very truthful and vulnerable. The shift in production and the risks Style's takes in this album definitely pay off. In comparison to his other albums, this one felt more natural in the sense that the music was made simply to tell a story and have a good time.