California's anti-bias training is unnecessary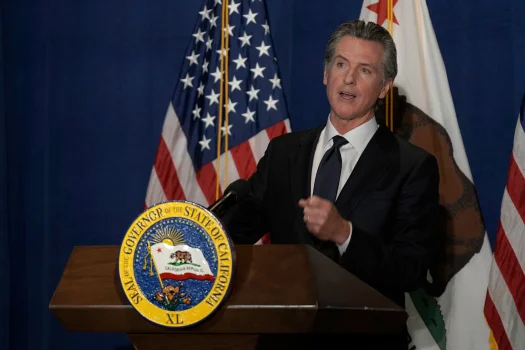 In the Budget Act of 2022 signed by Gov. Gavin Newsom, the finalized spending plan for the 2022–23 school year has allocated a whopping $10 million toward anti-bias training for educators, an astonishing amount of money for an ultimately unnecessary provision.
According to the Anti Bias Education Training Program's website, "The purpose of the Anti-bias Education Grant Program is to prevent, address, and eliminate racism and bias in all California public schools, and making all public schools inclusive and supportive of all people."
California educators can fill out an application for money for anti-bias training. Once the program receives the applications, they will decide which schools need the money to pay for such training.
There are a few different training options for schools that receive money from the program: classroom management skills, policy review sessions, increased staff diversity, curriculum to promote learning about racism, and support of student initiatives all to prevent hate.
The $10 million figure is an excessive amount to partly spend on training that should be common knowledge for educators. Sitting for hours through training to learn about racism, bias, and hate will not help educators learn any new useful classroom skills.
Newsom has allocated $10 million toward telling educators to "be nice" to everyone. While it's undoubtedly vital for school employees to have a basic level of respect, there should be no reason to hire someone if they need to be taught common decency. A policy review can be done at any time for free between educators and administration.
The increasing staff diversity option included in the plan is one of the strangest. The program is spending money to "train" educators that schools need a more diverse faculty.
Most students, especially at younger ages, don't pay attention to the color of their teacher's skin. The best teachers are the ones that care about their students, have a passion for teaching, and know their curriculum regardless of their skin color or sexuality.
The public school system must focus on employing qualified teachers who exemplify these qualities rather than meet a quota of faculty members who aren't passionate but have specific traits.
Finally, how much money could supporting anti-hate student initiatives cost? If any student clubs that focus on equality for any group need money, they should either go to their local PTSA or school spending council or host a fundraiser like every other group.
And what good would any kind of anti-bias training do in a classroom anyways? Children learn more about behavior, bias, and social skills from their parents than from their teachers, so it's really on the parents to teach their children kindness and inclusivity.
Besides, a school's main focus is not combating racism. School is a place to learn math, history and English, and to make friends so that by the end of high school students have basic intellectual and social skills.
If any kind of anti-bias training were mandatory, there are much more cost-effective ways schools can go about it.
Schools always have meetings for their teachers to discuss different topics, so there could be a meeting designated for students to talk about their experiences on campus as a way for educators to hear feedback and create a new plan. This solution allows teachers to receive effective, personalized teaching at no cost to the school.
There are better uses for $10 million both at the school level and the state level. How about purchasing updated textbooks? Cal High rarely utilizes its economic textbooks because they are too outdated.
From past personal experience, the French textbooks at other schools are so old that the vocab includes items such as cassette players and floppy discs. At the state level, perhaps the money could be saved and used to fix schools in case of damage or used to put on camaraderie-building events that less fortunate schools can't afford like our district.
The $10 million anti-bias training allocation is a much too expensive way to support schools because of how unnecessary it is and this money should be used in better ways.