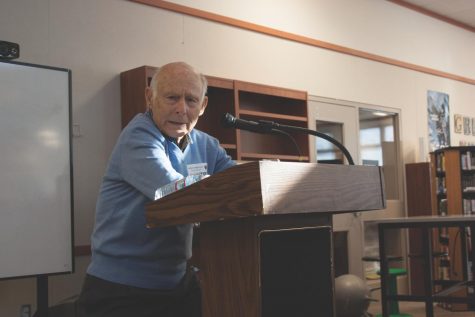 Ananya Nag, Staff Writer

February 12, 2019

Filed under News
Emotions ran high as Holocaust survivor and San Ramon resident Bernie Rosner recount-ed his experiences during World War II to students last month. Several sophomore and junior classes gathered in the library on Jan. 25 to listen to Rosner, who was born in 1932 in a small town in Hungary and ...
December 5, 2010

Filed under Online Exclusive
by Shalaka Gole, staff writer A shiver passes through the somber audience, as it listened to a Holocaust survivor talk about the deaths of his family and close friends, while a haunting Jewish prayer was sung in the background. This was in sharp contrast to the chuckling that filled the theater just minutes before, ...