Priyanka Krishna, Staff Writer

October 16, 2018

Filed under Features, Showcase
High school was once a cliquey place. There were the jocks, art kids, mean girls, and geeks. The geeks, with taped glasses and backpacks overflowing with papers, sat on the stairs playing card games while passersby shamelessly snicker from afar. In an era where Star Wars and Mine...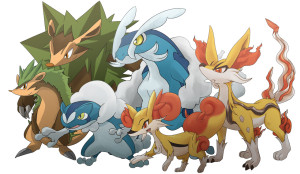 Saatvika Deshpande, Staff writer

October 17, 2013

Filed under A&E
Excitement evolves with the release of Nintendo's "Pokémon  X" and "Pokémon Y," two new versions of the popular video games which were released worldwide last Saturday. X and Y host a myriad of all-new features, including the ability to change outfits, choose different ethnicities, and–...