What? POKÉMON GO is evolving!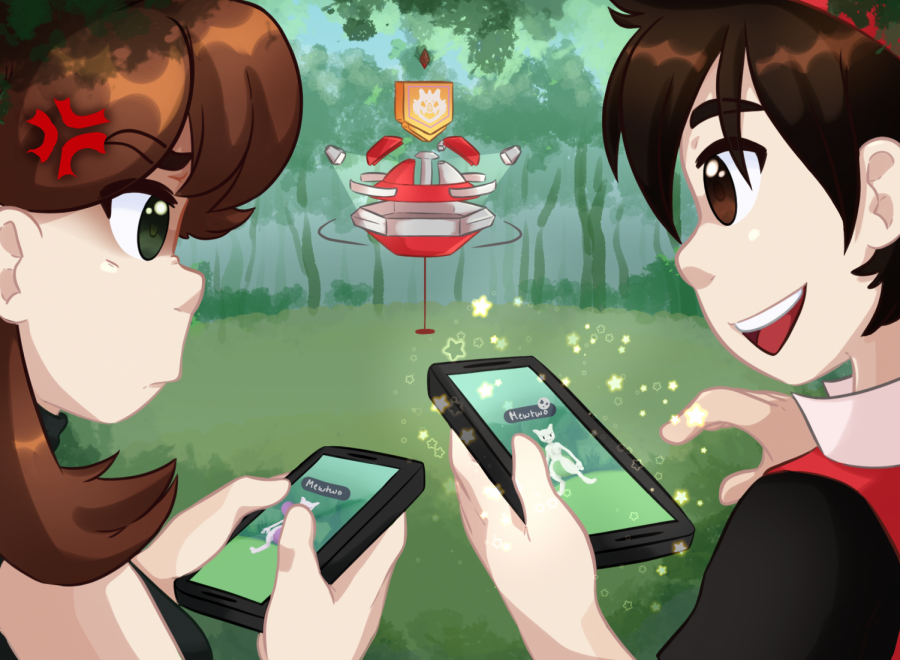 February 27 marked the 24th anniversary of Pokémon, the franchise that boomed into a worldwide phenomenon not long after its release and continues to be one of the highest grossing media franchises of all time.
With various video games ranging from dungeon crawlers to RPGs, a long-running anime that's still airing today, and a trading card game only marginally less successful than its counterparts, Pokémon has found its place in the hearts of many.
And during this celebration, Pokémon has announced a bunch of new content and first-time-ever events. Despite the lack of clarification of which events are directly celebrating the anniversary, all signs point to this year being a big one for Pokémon fans.
Despite all the hype, a game that's mostly faded out of the public eye after its initial release is probably the one benefiting the most from the celebration.
To most people, "Pokémon Go" is essentially dead.
During its original release in July 2016, there was little to do in the game other than run around your town in search of what was, only 150 different species of Pokémon.
With the franchise having amassed more than 800 kinds of Pokémon in the past 24 years and many rural towns being left in the dust due to bad foresight on the part of Niantic's, the developer of "Pokémon Go", it makes sense that most people would drop the game for good.
But in the past four years, "Pokémon Go" has continued to grow and change, evolving just like the monsters from the franchise it represents, and accumulating a small but dedicated community
in the process.
Probably the most notable change to the game was the addition of events. One of Niantic's goals for "Pokémon Go" was getting users more invested in their community, and the most important event in the game reflects that. 
The "Pokémon Go" Community Days happen once a month, and for three hours, one type of Pokémon becomes extremely easy to find. Other in-game bonuses tend to be active during this type of event, but the "Rate up" Pokémon is almost always the most important, especially since Community Days often release the "shiny" or alternate colored version of that Pokémon.
Another "event" that Niantic has added or, more aptly put, improved on over the years are raids. Those more familiar with video games as a whole probably get the gist. Using the Pokémon they've collected and raised, players can challenge extremely strong "boss" Pokémon, and upon defeating the "boss" they have the chance to catch it.
Like other online games, "Pokémon Go" rotates various bosses at various difficulties. But unlike its counterparts, Pokémon Sword and Shield, "Pokémon Go" doesn't penalize players for being unable to afford Nintendo Online.
In Sword and Shield, players need to pay a subscription fee to get a better chance at defeating a Max Raid, which is like "Pokémon Go" raids except players can only have up to five friends to battle with them and there's a turn limit. Players also have a lower chance of capturing the Pokémon if they play online with friends.
In "Pokémon Go", however, players are rewarded for meeting up with friends. They gain more 'item drops' with larger parties and have a higher chance of catching the "boss" Pokémon once the raid is defeated.
The game's celebration for 24 years of Pokémon combined the two of these into one huge event. 
For the first time ever in "Pokémon Go" history, players were able to vote for the February Community Day Pokémon.
Between Dratini, Rhyhorn, Machop and Vulpix, Rhyhorn and its copper-colored shiny came out on top. And in the half of the months surrounding the anniversary, the Pokémon available in raids featured "Clone" forms of Blastoise, Charizard, and Venusaur and Armored Mewtwo, all Pokémon who were highlighted in 1998's "Pokémon: The First Movie: Mewtwo Strikes Back".
The movie is one of the most pivotal in the franchise, despite its script not aging so well in the last 22 years.
This was followed by a limited raid rotation from 2-5 p.m. on March 1 that featured Nidorino and Gengar wearing party hats. These were the first Pokémon ever seen in the 30-second-long opening of Pokémon Red, Green, and Blue.
"Pokémon Go" has long surpassed the barren game it once was. And its goal of promoting community meet-ups has succeeded as well. 
During this time of year at Central Park in San Ramon, dozens could be observed socializing with each other and meeting up for the Nidorino and Gengar raids.
While that would be a small feat for larger cities like San Francisco, it's a lofty goal for San Ramon, especially considering that Nidorino and Gengar aren't extremely PvP-viable Pokémon. Outside of San Ramon, "Pokémon Go" players have created decently sized networks of "researchers, explorers, and battle-ers." 
A Bay Area Discord server boasts around 20,000 members, and an even larger network called The Silph Road has over 51,000 researchers.
About the Writer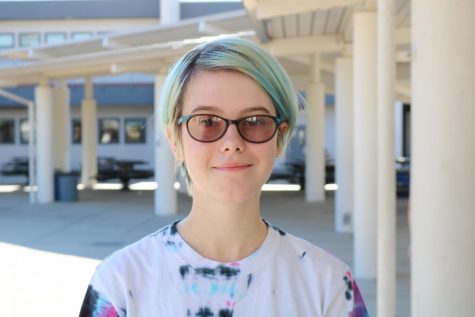 Jay Warren, Artist
Jay Warren is a senior and a returning artist. This year he hopes to create more fun illustrations for the newspaper. In his free time he enjoys playing...