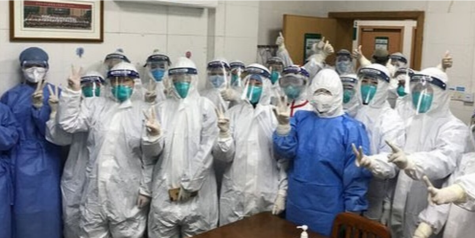 Isabelle Coburn and Nima Pendar

May 21, 2020
Healthcare workers are putting their lives on the front lines in the fight against the coronavirus pandemic. Many photos and videos taken by nurses and doctors on shift have gone viral, giving the world a glimpse of the front lines in hospitals across the nation. Many of these images include snapshots...
Staff Editorial, The Voice of California High School

March 12, 2020
The San Ramon Unified School District announced the cancellation or postponement of out of school events on Wednesday because of the growing concerns associated with the novel coronavirus, COVID-19. This brings up the question: Why are the district's 32,000-plus students still in class? Despite...