Healthcare practitioners are risking their lives to save others
Coronavirus cases are challenging hospitals and healthcare workers to. take care of their patients
Healthcare workers are putting their lives on the front lines in the fight against the coronavirus pandemic.
Many photos and videos taken by nurses and doctors on shift have gone viral, giving the world a glimpse of the front lines in hospitals across the nation. Many of these images include snapshots of tired nurses and doctors working overtime, and selfies of practitioners coming out of their shift with bruised faces from where they had been wearing masks all day.
These strained heroes have been worked to the bone, often pushing through long shifts without bathroom breaks, food, and water. With limited supplies and staff facing more patients than what their facilities are able to accommodate, healthcare workers are being stretched thin on their time and ability to help COVID-19 patients.
Elisa Daly, a respiratory therapist who has been working in the emergency room at the Kaiser Permanente San Leandro Medical Center for 22 years, usually has to work overtime on her shifts, attending to as many admitted patients as possible.
"We only have a few RTs [respiratory therapists] on each shift, but we have to admit patients no matter how many [RTs] there are on that shift, which sometimes can be overwhelming," Daly said.
Working in the emergency room, Daly regularly interacts with patients who are extremely sick with the coronavirus and are suffering respiratory and oxygenation complications and failures.
To adapt to the surge of COVID-19-infected patients in ERs, many hospitals have taken precautionary measures in order to treat patients who come in, infected or not.
Queen of the Valley Medical Center in Napa County has been on top of their game, making sure to make the hospital as safe as possible for both their patients and healthcare workers.
"In coordination with the ER, we designated special waiting rooms for suspected COVID patients to allow physical separation from other patients," said Dr. Behzad Razavi, the medical director of the hospitalist program. As director, Razavi oversees doctors who take care of hospitalized patients. "We converted an entire floor to what we call [the] 'Respiratory and COVID' floor."
All of the rooms on the floor were converted to negative pressure, which prevents air from the rooms of infected patients from getting out, decreasing the risk of spreading the virus. The hospital also has their own machine to run coronavirus tests. Razavi said it took four to seven days to get results from a lab when the pandemic first hit, but now it only takes an hour with the machine.
But not all hospitals in America are as prepared. According to National Nurses United, only 27 percent of  1,000 nurses surveyed reported that their employer had the adequate personal protection equipment on hand for practitioners to use to prevent getting infected.
"Without proper supply of PPE (personal protection equipment), it increases the risk of exposure to the virus, not only to RTs but also to other patients," Daly said. "Working long hours [has] added more stress in the work environment. The constant fear of bringing the virus home to our loved ones is always in the back of our minds."
To avoid exposing loved ones at home, some healthcare practitioners have even taken drastic measures such as staying in Airbnbs, showering and disinfecting on the porch of their houses before entering, and isolating themselves in rooms, according to a story in the The Washington Post.
The mental health of those on the front lines have also been of major concern as well. According to a study published in the March 23 issue of the Journal of the American Medical Association, more than 50 percent of healthcare workers in China working with infected patients reported symptoms of depression.
Many of these people suffer from a deficient amount of sleep, food, and water. Add this to the stress of  staying strong for their patients and family, and it's not surprised healthcare workers are overwhelmed and experiencing symptoms of depression.
With most states lifting shelter-in-place restrictions and opening more businesses and other parts of the country to the public, healthcare workers are begging people to wear masks and follow the social distancing protocol in public to flatten the curve and reduce the amount of deaths caused by the pandemic.
"We know that transmission occurs through respiratory droplets when infected people speak, cough, or sneeze. Therefore, if people gather and are close to each other, there is risk of transmission," Dr. Razavi said. "But wearing a mask and keeping a safe distance can significantly reduce transmission risk."
As a respiratory therapist working on the front lines, Daly couldn't agree more.
"Emotionally, it is hard to be witnessing terminal COVID-19 patients pass away without having their loved ones around, and we are always the ones at the bedside at that moment," Daly said. "It is so important [that] everyone knows that we [should] not let our guard down with this virus [by] continuing with social distancing, good hygiene, and wearing masks when going outside."
Leave a Comment
About the Contributors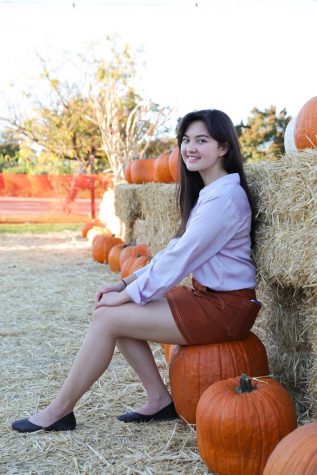 Isabelle Coburn, Online Editor
Isabelle is contributing to her second year of newspaper as The Californian's online editor. After her first year as a reporter and artist at the publication,...
Nima Pendar, Co Photography Editor
Nima is a senior at Cal High. This is his third year in the Californian and his second year as a Photography Editor. He has a passion in the biological...