November 21, 2014
It's the dreaded college app season, and all seniors are scrambling to apply to their dream colleges. Among the excitement and stress are also numerous complaints about Naviance Family Connection, an instrument mandatory to the process. Naviance is a college career readiness vehicle for middle...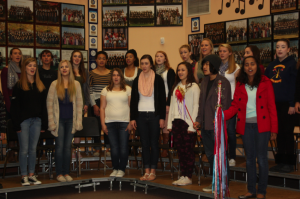 Wynne Zhang, Graphics Edior

December 3, 2013
The 20th, and sadly last, annual Madrigal Dinner hosted by Cal High's choir teacher Lucerne Mottaz will be Dec. 11-13 in the school commons. Dinner begins at 6:30 p.m., followed by the choir performance at 8:30. A turkey dinner will be served by choir's concert and treble members, and a comedic...