Cal High's 20th Annual Madrigal Dinner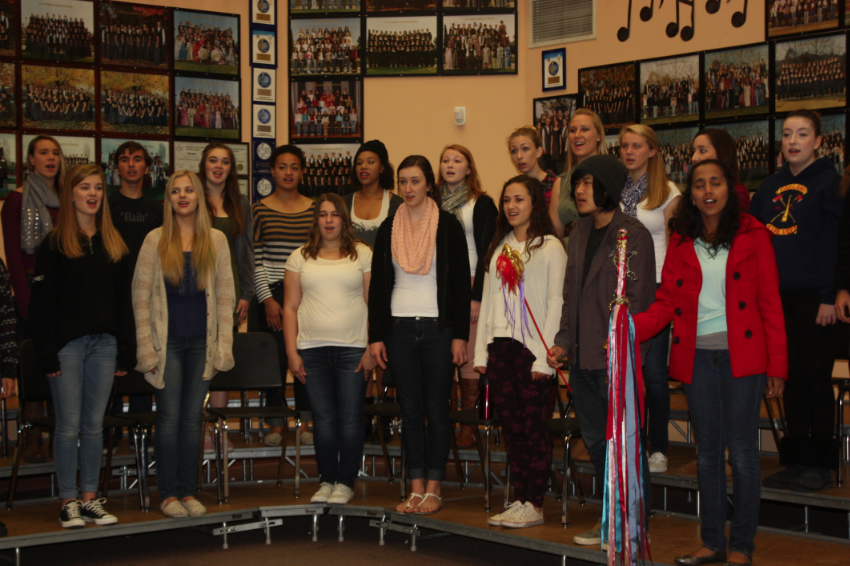 The 20th, and sadly last, annual Madrigal Dinner hosted by Cal High's choir teacher Lucerne Mottaz will be Dec. 11-13 in the school commons. Dinner begins at 6:30 p.m., followed by the choir performance at 8:30.
A turkey dinner will be served by choir's concert and treble members, and a comedic Shakespearean-style musical will be performed by choir's chamber members. The musical is based on Charles Dickens's "A Christmas Carol."  Tickets will be available in the choir room for $25.
"It's a huge event to put on, and every year it costs more and more money," said Mottaz. "There is less parental support and less administration support."
Junior concert singer Jessica Chen said choir members sing at the beginning of the show, then dinner is served and the musical commences.
Chamber, the highest level of choir, consists of many returning members and some new students, while concert is the second highest level, followed by treble.
Many choir members are very excited for the show, as it is a unique and interesting experience.
"It's like having drama in choir," said junior Joscelyn Garcia.
There will be both new and returning members of choir participating in the dinner.
"I served dinner last year," said Garcia, who was in concert the previous year and returned to choir as a member of chamber.
Garcia is looking forward to participating in the actual show this year.
The newer members of choir are thrilled to be in the show as well.
"It's my first time, and it's the last Madrigal Dinner so I'm very excited to be a part of it," said junior concert singer Erisa Toyoda.
Despite the enthusiasm for the show, some are disappointed that this dinner will be the final one.
"Ms. Mottaz, our teacher, has to take care of food and organize everything," said Toyoda. "Parents used to volunteer and help her out, but past years there haven't been many volunteers. It's so much work for her."