Girls style: hot or not?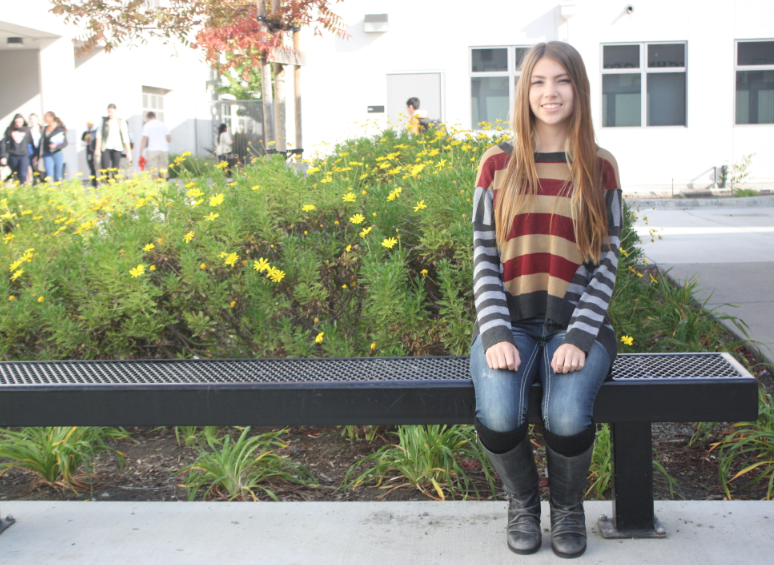 Fall's finally here, and it's time for students to switch from summer styles to their fall favorites, replacing all their tanks, shorts and sandals for sweaters, leggings, and boots.
One of the several must haves for all the girls on campus this fall is an oversized sweater.
"Oversized sweaters are perfect for fall. When you wear one you can be cozy and look fashionable," said Junior Claudia DaSilva.
Sweaters are definitely in this year.  Whether it's knit, v-neck, or a cardigan, it"ll be perfect for fall. From Polo sweaters to graphic print crew necks, it all works. Aztec prints are a popular style print for sweaters this year, according to wastingtimewisely.com.
A sweater is a sweater no matter what, and they are for everyone. They are comfy and belong in everyone's closets.
Sweaters are amazing but, are not the only comfy and cute clothing item out there.
Dark washed jeans or leggings look cute, and are comfy. There are many types of leggings.
Ranging from the classic black leggings, tribal print leggings and jeans, even some cosmic galaxy print leggings can look fantastic with the right top and accessories. All are made from very soft  fabric perfect for staying warm.
Students can even get their leggings customized online to have any print they desire. Cities, paintings, quotes and almost anything imaginable can be printed on leggings.
Dark washed pants with a long sleeve top, and some boots make for a very good outfit. Add a scarf or a beanie and the end result is a cute for fall.
Scarves are a mandatory fall accessory.  They go with about anything and are very snug and trendy.
"Infinity scarves are amazing," said junior Amy Oei. "They're so soft and cute. I just love them."
There are so many ways to wear scarves they can be very simple or complex. Scarves almost always make an outfit look complete, but they have to work with the outfit.
If the rest of the outfit is busy, wear a simple scarf.  If the outfit is plain, spice it up with a scarf that has an interesting pattern.
As cozy as scarves are, something even cozier is a pair of knee high socks, which are the trendiest item this fall. They're great for girls, but not boys.
They are "the perfect solution to staying comfy," according to Seventeen Magazine. Knee high socks look great on jeans, leggings and even skirts.
"Knee high socks look cute on boots and match many other items," said junior McKenna Lay.
A sweater dress plus a skirt with knee high socks and ankle booties equals a savvy fall outfit.
Trends aren't the only things to change when the seasons change.  The colors of clothing change as well. Goodbye romantic reds, lovely lilacs and simple sky blues. Hello grassy greens, basic beige, bold blacks, and magnificent maroons.
The popular clothing colors change from season to season, matching the weather and change of nature. So as the colors around us start to stray from the bright hues and go toward the more earthy dark tones, so do our clothes.
"I really like the darker tones because it seems much more cozy and calm," said junior Nancy Quach. "When I see people wearing boots and darker, colors it makes me think that Thanksgiving break is coming soon."
One big color this year is green. Students can see it all over at many stores, such as Urban Outfitters or Forever 21.
Whether it's green beanies, sweaters, socks, pants, tops or scarves, it's green everywhere
Another important color this fall is winter white. White works with absolutely everything, from the darkest of dark colors to the bubbliest brightest colors.
The possibilities for outfits are endless, and with everyone's unique styles, there is no one way to dress. Some things are just more popular than others.
Just because something isn't "trendy" doesn't mean students shouldn't wear it.
Students should wear whatever makes them feel comfortable and confident, and make it work for them.