San Ramon City Council seats are up for grabs
Two political newcomers challenge incumbents for two open seats
Although many voters are focusing on the national election, local San Ramon city elections take place tomorrow as well.
Four candidates are competing for two spots on the San Ramon City Council.  The candidates are incumbents Scott Perkins and Phil O'Loane, and newcomers Sabina Zafar and Susmita Nayak.
Both Perkins and O'Loane's terms are up this year, and they are running for re-election.
The mayor's spot is also open, but current Mayor Bill Clarkson is running for re-election unopposed.
---
Scott Perkins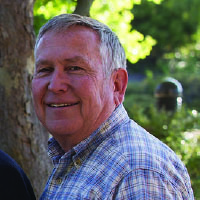 Perkins has been on the city council for 13 years, having first been elected in 2003.  He was born in Maryland, has four children, and has lived in San Ramon for the last 36 years.
Perkins said he served in the Navy for 34 years, including as a unit commander.  He works at the Lawrence Livermore Lab as a financial manager who oversees a budget of $130 million.  Perkins is an Eagle Scout and has been an Eagle Scout adviser to more than 99 boys.
In the voting information guide that is mailed to all voters, Perkins states, "I am committed to finding and implementing solutions to the traffic congestion in and around San Ramon.  I will also maintain or improve our safe city and quality of life we all enjoy."
Perkins has been endorsed by California Senator Steve Glazer, Congressman Eric Swalwell, and Seth Adams of Save Mount Diablo, an organization that "works to preserve the remaining lands for people and wildlife to enjoy."
---
Phil O'Loane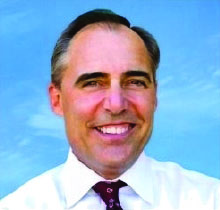 O'Loane is a medical director at Kaiser Permanente in Oakland, where he manages budgets and solves economic problems.  O'Loane has been on the City Council for almost five years.  Besides maintaining a good budget, he has stressed the importance of preserving green open-spaces for the public.
"I've worked with East Bay Parks in the past five years to keep many of our hills and open land free of development," O'Loane said. "I believe that those spaces should remain open to the public."
O'Loane has been endorsed by Sheriff David Livingston and District Attorney Mark Peterson.
---
Sabina Zafar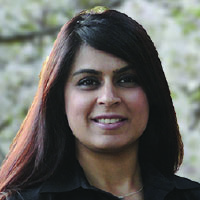 Zafar, who is a newcomer to politics, would be the first Pakistani-American woman to serve on the San Ramon City Council if elected.  She has a degree in computer science and currently leads solutions in architecture and sales engineering for an internet software and cloud infrastructure company.
Zafar is on the San Ramon Valley Transportation Advisory Committee, which brings transportation issues affecting San Ramon to the City
Council's attention.
She has also worked with the Girl Scouts, PTA, and is very active in "Women Who Code," an organization that pushes for more women to have opportunities in the tech industry.
Zafar hopes to bring new jobs to San Ramon and help small businesses. She also believes the issue of traffic needs to be addressed.
"One of my biggest concerns for San Ramon is the traffic congestion," Zafar said.
Zafar has been endorsed by the Contra Costa Democratic Association and the Contra Costa Young Democratic Association. The latter of which describes itself as the voice of democracy in Contra Costa County.
---
Susmita Nayak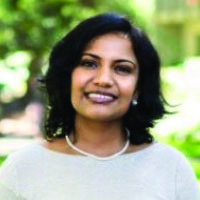 Nayak was born and raised in India before moving to America 15 years ago. She has lived in San Ramon for more than 10 years. She has two children who attend schools in SRVUSD.
She has a bachelor's degree in electrical engineering and has worked in the telecom industry for 12 years.
Nayak entered the race later than the other candidates. She announced that she is running for City
Council on Sept. 7.  Because of her late entry into the election, Nayak does not have a statement in the voting information guide.
Many young people,  especially students wonder what City Council members do to help the community.
"The City Council is responsible for keeping the local community safe and maintaining a good budget," O'Loane said. "The City Council is also the closest form of government to many students."
The City Council also decides where to build houses and parks, sets curfews, and manages city activities, such as the annual 4th of July event.
Although the national election is important, the local city council elections have a significant and direct impact on the residents of San Ramon.