Kiernan Hanson sets the stage
Senior stars in local theatre company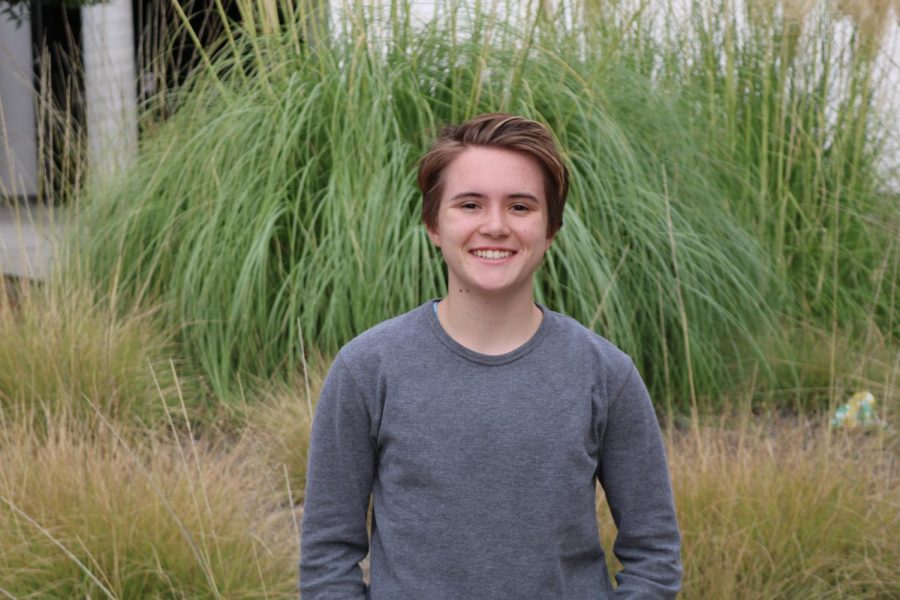 Kiernan Hanson started performing musical theatre in middle school, and six years later he is still at center stage. 
Being one of the only two boys performing main roles at I Can Do That Theatre Company, Hanson, a senior, is now on stage every day of the week.
"Theatre is my home, the stage is where I feel most like myself, using the gift I was given," Hanson said. "That's where I'm most confident."
I Can Do That Theatre Company in Danville is a non-profit youth theatre company that uses student tuition to help pay for the shows and ticket sales.  
The company is dedicated to creating professional, full scale musicals in a fun and imaginative environment. I Can Do That Theatre started two years ago with just three shows a year, and has now increased to five.                                                                                                                                
Hanson first joined I Can Do That Theatre when his mom saw an advertisement about the company. 
"When Kiernan was at Iron Horse doing musicals, getting lead roles, it became apparent that he had more than average talent," said Kiernan's mother, Lori Hanson. "I needed to find other people and places for Kiernan to learn and grow." 
She wanted a place where Kiernan could be who he is and practice his talents. She sent a video of him singing to the company and they called back two days after auditions had closed requesting to see Kiernan perform. The co-founders were impressed with Kiernan and cast him as the lead in "Little Shop of Horrors." 
"I was first hesitant about going with a new company," Lori Hanson said. "I was concerned that the skill level of the cast and the quality of the final performance might not be what we're used to, but I still encouraged Kiernan to audition anyway. In the end, the role was worth it."
Kiernan was cast as Seymour in "Little Shop of Horrors," his first lead role and still his favorite role to this day.
Through all his experience, Hanson has always been afraid that he would not find a character that suits him. 
"Sometimes we forget that Kiernan is a high school student, as his ability to understand characters is so far past his years," said Jarusha Ronen, co-founder of I Can Do That Theatre. "The audience and I can feel like we are right there with him and everything else falls away which is, ultimately, one of the goals of theatre."
At I Can Do That Theatre, Hanson has performed main roles in "Little Shop of Horrors," "Last 5 Years," "Pajama Game," and "Pippin." 
Hanson said he enjoys wearing a mic and performing dorky characters at center stage. The company is not just a place for Hanson to express his passion, but a safe place for him.
"A week before I met Shayna Ronen and Jarusha Ariel, the creators of I Can Do That Theatre, I was in a mental hospital," Hanson said. "When I talked to them about it they became my number one supporters.Their only concern was my well-being." 
Ronen and Ariel weren't only theatre mentors for Hanson, but inspirations as well.
"They inspired me to go to college. They set me up to be the greatest human being I can be," said Hanson. "They would do anything to ensure you're OK." 
Their goal is to provide a safe and nurturing studio for a cast to come as they are. 
"My co-founder, Jarusha, and I met when we were just nine years old in the Belasco Theatre company based in Walnut Creek," Ronen said. "We stayed in the company for about 10 years and have been best friends since."
Even though their lives took them into separate directions, at first, they always dreamed of starting their own company.
"In 2016, we decided it was time to go for our dream," said Ronen. "We didn't have any experience running a nonprofit, but we knew we both loved theater and that we wanted to pass that love on to a younger generation."
The company initially started with 18 kids in the cast. Their most recent production, "Pippin," had 52 cast members.                                                                                                                                        
Ronen and Ariel are determined to push the envelope of what the community expects from a youth cast and what the cast expects of themselves. 
Hanson pushes himself every show, and he's always excited to try new things. 
His passion to perform is derived from not only acting, but singing and dancing as well. 
"Since the day he set foot in my classroom, Kiernan has been incredibly committed to making the choir music program," said choir teacher Nick Patton. 
Hanson's love to perform is seen by others.
"He takes on leadership roles and readily helps his peers in any way he can," said Patton, noting Kiernan has been Choir Council president the past two years.
Patton has seen Hanson perform "Little Shop of Horrors" and "The Last 5 Years" at I Can Do That Theatre.
"He was awesome in both of the shows," said Patton. "He lives to perform."
Hanson's theater mentors admire his commitment to growing by continuously asking questions about his character, trying different things, and taking classes to ensure that he is always learning. 
"Kiernan's very talented, he has a huge scale and he can belt notes," said senior Melissa McCready. "He gives you goosebumps when you hear him sing."
Hanson's love to perform never goes unnoticed by his peers. Those close to him expect performing to remain a huge priority in his life.
"I expect him to thank me in his Tony Awards acceptance speech someday," said Patton. 
About the Contributors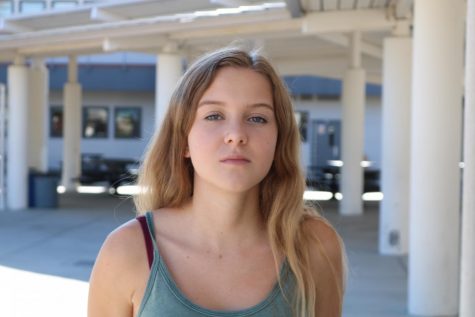 Michelle Kuperman, A&E Editor
Michelle Kuperman has been in newspaper since her sophomore year. As a senior she will be editing the Arts & Entertainment section. Her favorite subject...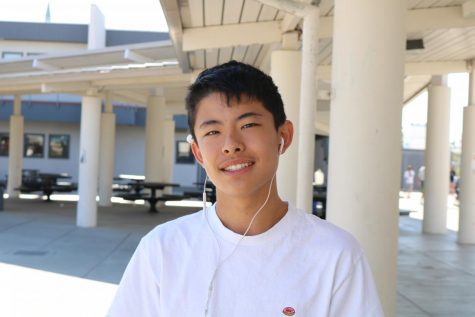 Thomas Tsuchimoto, Photographer, Artist
Thomas Tsuchimoto is a sophomore at Cal High and this is his second year in newspaper. In his second year he will be an artist and sports photographer....