Band director takes his final bow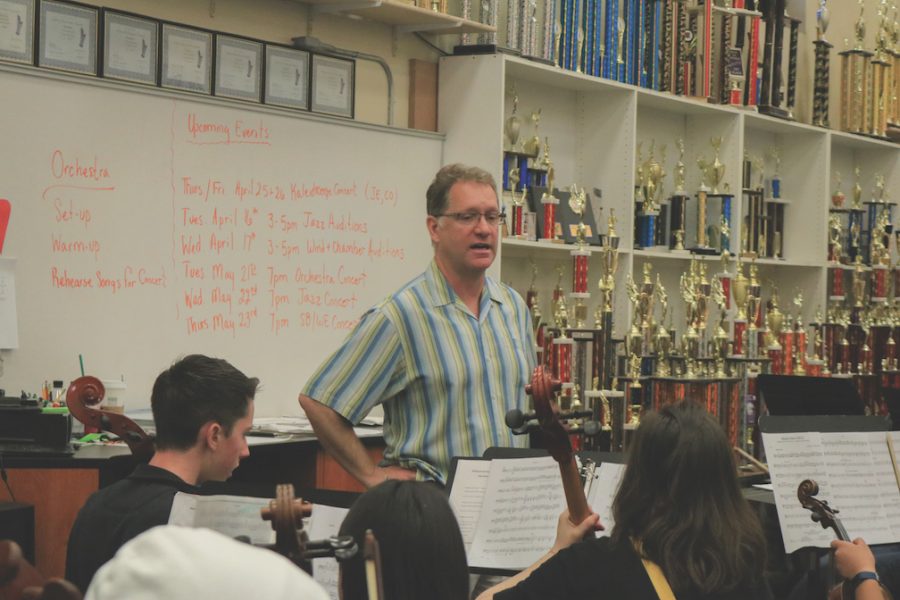 leading Cal High's music program to regional dominance, marching band and music instructor Kent Johnson will be departing next month.
Johnson said the move is the result of his spouse's company relocating to Scottsdale, Ariz.
"The company ended their lease early in San Francisco which forced us to make a life changing decision," Johnson said. "We are now residents of Paradise Valley, Arizona, which we have fallen in love with. Snakes, lizards and the heat." 
Johnson said he was offered a full time instrumental music position at Ingleside Middle School in Arcadia. He joked that he looked forward to having his nights, weekends and summers back. 
Although the district has hired Johnson's replacement, students may find it difficult to replace the unique energy Johnson contributed to Cal.
Johnson first started teaching at Cal in 2003 and has significantly expanded the size and reputation of the school's music program.
"I was very nervous my first day at Cal High. I had been teaching at Tassajara Hills Elementary for 10 years, but I was ready for a change of pace," Johnson said. "The first year was rough, I made a few enemies and couple great friends like Laura Woods."
Over his 15  years, the band room has become full of trophies and pictures that reflect his legacy.  
"He is a key reason for the success [of the band]," sophomore Raj Asthana said.  "Mr. J puts tons of work into things outside the classes he teaches, such as marching band and fundraisers."  
Asthana said that Johnson is well liked among music students because of his dedication and laid back personality.
Many students believe Johnson's quirky and humorous personality sets him apart from other teachers and make the programs more engaging and humorous.   
After four years in Johnson's classes and marching band, senior Bruce Bantug believes Johnson added a personal touch to that allowed for students to have a meaningful connection with him and the music.
"He's always open with us. He has this vibrant personality that's able to bring some levity into the classes, especially when we have to deal with the difficult music we're playing," Bantug said. "I don't think other teachers can have that much intimacy with that kind of group."
Johnson's band program is extremely active. His marching band program practices for more than 15 hours a week and has won numerous coveted competitions across the state. Likewise, his band, orchestra, and jazz sections have been awarded top honors at many festivals and events, even performing in Hawaii  every few years.  Music is a significant time investment for students in the band program and even more so for Johnson.
"With competitions, marching band can take up to 24 hours of  a week," junior Ian Chen said. 
Although Chen believes that practices are time consuming and strenuous, he said Johnson makes each one enjoyable and helpful for all.
Students believe the time they put in to the music program is well spent. Many students even schedule up to three music classes, in addition to marching band after school, with Johnson in one year.
Since his start at Cal, Johnson has brought more attention to the music program. He said he became a music teacher because of the connection he had with his fourth-grade band director, who still mentors Johnson. Johnson hopes that he impacts students the same way.
"Keep the love of performing in your heart," Johnson said as parting words to his students. "These memories that we have made together, some of you will never forget.  These memories you will tell your own kids.Remember to cherish each moment."
About the Contributors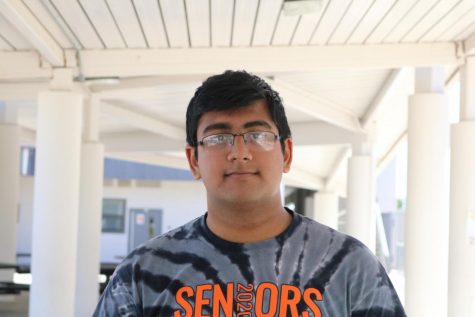 Siddhant Gupta, Managing Editor
Siddhant Gupta is a senior and currently serving as a managing editor for The Californian. Last year was his first year in Newspaper, where he served as...