Short film festival project leaves a legacy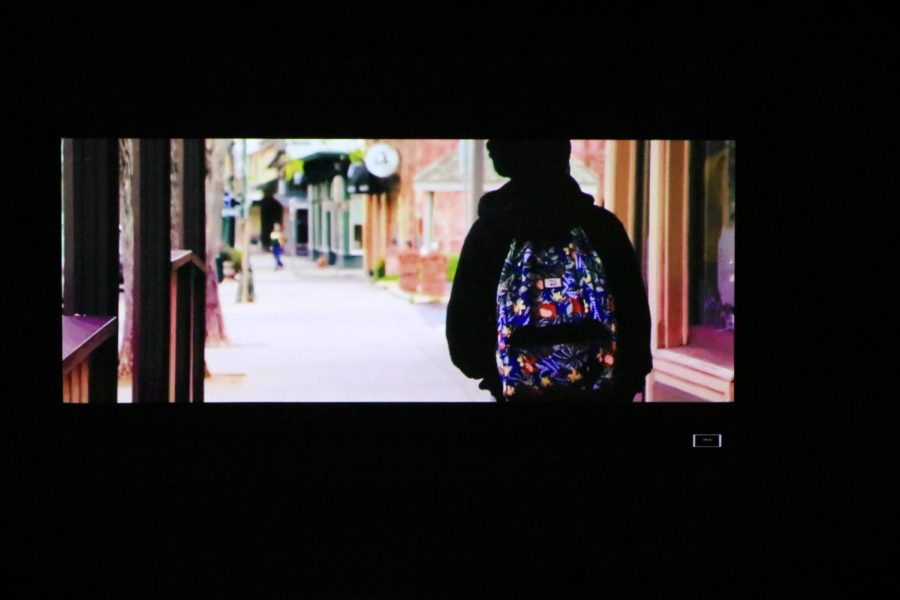 Gina Wu, Editor in Chief
May 2, 2019
Cal High leadership students strive to create a warm and friendly atmosphere that welcomes a vast number of students with diverse interests.
One way that students attempt to achieve this goal is through legacy projects, which expand the variety of events and opportunities that are offered to students to build a better community and leave students with a positive, long-lasting impression of their Cal experience.
As part of the legacy projects, the short film contest was started by junior Connor Allen with the intention to promote students' individuality and creativity and decrease some stress built up from the hectic school year.
Noticing that Cal High offers a very limited number of classes for video production and photography, Allen was determined to create a chance for students to express their interests for film.
"Part of the idea of the legacy project is to appeal to a variety of student interests and to give kids that don't usually have an opportunity to participate in leadership events that opportunity," said leadership teacher Ross Dautel. "[The contest] is something that we've never had before at Cal High, and I know there is a subset of our population that is passionate about film." 
The project was completely student-led and Allen took upon the responsibility to promote the contest all on his own. Contacting leadership teachers in different district high schools, he expanded the event to include students from all four high schools in the district.
"[Filmmaking] is definitely what I want to do and I want to help people see that and really just put on a good contest," Allen said. 
The contest was hosted on April 18 in the Cal theater. Each submitted short film was projected onto the big screen for the audience to enjoy. Afterwards, Allen and Dautel critiqued the films and recognized the most commending quality of each.
Aside from being a chance for students interested in video production to dip their toes into the industry and gain experience in creating videos, the contest was also an occasion for film enthusiasts to see projects made by other students.
One of the short films, "No More" by senior Jonathan Chan, was awarded Best Overall. An ambitious director, Chan wrote, shot, and edited "No More" entirely on his own. 
After repeatedly seeing stories about domestic violence on the news, Chan decided to produce a film with a teenage protagonist who is abused by his father to shed light on the matter.
"It seems like everybody's leaving their golden life right now, everything looks good from the surface," Chan said. "But there might be something going on at home that you don't know about, and this film kind of dives deep into what is happening, what's in that private life."
For Chan, film acts as a medium that allows him to discuss taboo issues and provides a creative outlet to put forth visual arguments and inform people on certain topics.
Junior Wesley Zhang agreed, saying film is a platform for him to show aspects of human lives the public does not normally see.
Zhang entered the contest with his short film, "The Breakfast Club in the '50s," which captured the carefree lives of teenagers and rebellion in adolescence. An aspiring photographer and filmmaker, Zhang's ultimate goal is to permanently capture small moments through snippets of pictures and videos.
"Timing is actually a very important part of filmmaking," Zhang said. "I want to extend this aspect of filmmaking into society as people nowadays often do things way too fast and get frustrated over small pauses. But I feel like just like in film, a small pause can often increase the quality of your life and enjoyment."
San Ramon Valley High freshman Chad Haller submitted a comedic piece titled "Shark Tank and Johnson: SRVPD." His film was lighthearted and aimed for pure entertainment.
"I think you can get a group together who also wants to contribute and make something that is really funny and enjoyable to all sorts of crowds, and that's what I like about [filmmaking]," Haller said. 
Although every contestant submitted short films that explored different themes and had separate objectives for making their projects, they agreed the event was a wonderful opportunity for filmmakers.
"There isn't a lot of [exposure to film] at school," Chan said. "So, I feel like Connor bringing the contest to Cal High can bring a lot of attention to film and it can inspire people to create and go down a career they didn't think they would go down."
About the Contributors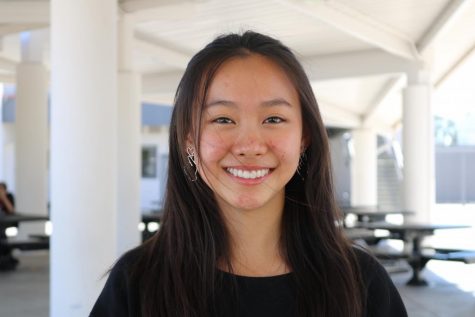 Gina Wu, Editor in Chief
Senior and second-year newspaper student Gina Wu joined The Californian with a mission to explore the community around her and uncover fascinating stories....