Freshman Leadership Class Added
For the first time in Cal High history, leadership has been split into two courses: a general and freshman leadership class.
In fact, Cal was the last of the four high schools in the San Ramon Valley Unified School District to implement this change.
"[The leadership advisers at the three other schools] speak wonders about how the freshman leadership program strengthens the bond of the freshman class," leadership adviser Ross Dautel said. "[The program] also positions these freshmen to be productive leadership students once they become upperclassmen."
So far, the new class has lived up to that reputation.
"It's been nothing but positive so far," leadership class vice president Megan Hoang said.
The freshman leadership class has 40 students this semester. Next semester, another 40 students will enroll in the class, giving as much exposure to the program to as many freshmen as possible.
In previous years, the general leadership class was able to admit only 10-15 freshmen in the program.
"I think that it's a really good way to recruit people and train them for when they're actually going to be a part of this program later on," Hoang said.
The freshman leadership class is A period and is designed to give freshmen an introduction to how the general leadership class operates.
"It's like a minor league system for the actual leadership class," Dautel said.
History teacher Hannah Cheng, who serves as adviser for the freshman class, agrees.
"The freshman leadership committees emulate the general third and fourth period ones to have it be a smooth transition if they decide to go into the general leadership class," Cheng said.
Freshmen in the class have been assigned to one of the 11 semester long committees, including student recognition, campus beautification, and community building.
But with any change as big as this, comes drawbacks. With freshman leadership A period and general leadership in third and fourth periods, communication is still developing.
"Any time you start something for the first time, there's always going to be some growing pains," Dautel said. "There's not an amazing relationship between general leadership and freshman leadership yet."
But their relationship is slowly growing and developing.
"We talk with Ms. Cheng a lot, and that's our main point of communication," leadership class president Audrey Atienza said.
The freshman class officers who are in third period leadership also keep up consistent communication with their freshman leadership class in A period.
"One of [us] officers goes in once a week so that there's no miscommunication," freshman class president Lili Loney said.
The separation originally brought mixed feelings among students, but is proving to be a worthy change to the program.
"I didn't want them to be further isolated," Hoang said. "I was skeptical at first, but I was pleasantly surprised."
Sophomore class president Riley Hughes had similar reservations.
"I think I definitely liked being in normal leadership as a freshman better," Hughes said. "But I think if you're starting off in freshman leadership, it will be beneficial so that they can get a feel for the class."
Freshmen have been loving the separate leadership course.
"I can feel more comfortable [in the class]," freshman Christopher Chiang said. "There's more freshmen so I can relate to them better."
Freshman Tanvi Pandya also feels the new class provides more opportunities and unity.
"I feel like sometimes freshmen can be a little shy with upperclassmen, so this way, more freshmen are involved since it's their community," Pandya said.
Dautel hopes this new class will improve Cal's leadership program in the long run.
"Hopefully, we'll see this connect between the grades that we haven't really seen with previous years," Dautel said. "I'm excited to see what kind of benefits this [will have on the class] long term."
Leave a Comment
About the Contributors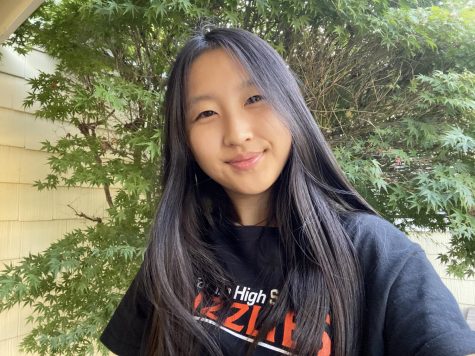 Christine Oh, Co Editor-in-Chief
Senior Christine Oh and third-year newspaper student is thrilled to serve as co-Editor in Chief for The Californian. She loves to travel, meet new people,...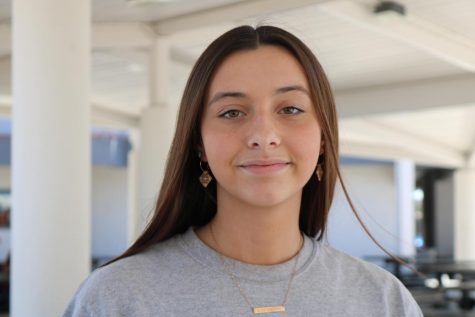 Sheyna Klippness, Photographer
Sheyna Klippness is a first year photographer for the Californian News Paper. She has two dogs and one cat. In her free time she likes to hang with friends...