Soccer season kicks off with high hopes
With soccer season starting, the Cal High women's varsity soccer team has the potential for another great season. 
Already, the season is off to a solid start with the girls winning their first two games, including a 1-0 win over Bishop O'Dowd on Dec. 9.
Many of the players from last year are still on the team, giving Cal an advantage of already having chemistry with one another.
"I think we're more connected as a team this year and I think that's going to help us on the field," senior goalkeeper Isabella Mendoza said.  
With the loss of a graduated star player Nikki Trucco, many other players are stepping up. Seniors Angela Felosa, Brenna Madruga and Madison Wilson have shown so far that they are more than capable to step up for the team. 
Together, they have scored 19 goals this season after combining for 51 points last season. 
It is also not to be forgotten that Cal will keep the same goalkeepers from last year with the return of Mendoza and senior   Davia Howard, who recorded 100 saves together.
Seeing their strong line-up, many players have high expectations for this year. 
"I think we're going to be one of the top teams this year,"  said forward Filosa. 
To achieve that, the team is working harder on becoming more inclusive and being close as a team in general. 
The team has already been given a head start on that, as majority of the girls are familiar with each other. 
"Most of the girls are on a club team together already, so I think we will work better together," said midfielder Madruga.
But there are many schools that will be tough competition. 
"Traditionally and historically Monte Vista and Carondelet[are the harder teams]," coach Edgard Vidrio said. "We lost to San Ramon who beat us in the quarterfinals [last season]. I think this year we have a bone to pick with SRV."
Cal hosts Monte Vista today in the EBAL opener at 6 p.m. 
The girls went 14-7 last season and finished 36th in state before losing in the quarterfinals.
Many of the team's stats from last season were higher than average, including assists per game (2.2), goals per  game (2.6), total goals (62), and total assists (53). 
"I'm just excited about the team," Vidrio said. "We don't think we are going to take a dip, we think we are going to keep building from last year."
Men's Soccer
The men's soccer varsity squad is ready to take the pitch and have a fresh outlook on the new season.
After finishing the 2018-19 season 6-12-2, the Grizzlies look to rebound and make a  push to the playoffs with a better season. 
"[Our goals are] Not to get scored on, stay focused, and stay driven," senior goalkeeper Sean Miller said. "People were slacking last year." 
The Grizzlies are off to a decent start so far, posting a 1-1-1 record through three games.
Returning for his second season is coach Jose Mena, who the team has a lot of confidence in. 
"People have gained trust,  and it really brought the team together and there's no more individual ideas," Miller said. 
Cal has not experienced a winning season since 2015-16, when they finished 9-7-6 overall. Coach Mena is determined to change that.
"He's very vocal and very possession oriented," senior right winger Nico Contrada said. 
Mena's unique style of coaching is motivating the team to push themselves to work harder.   
"We want to prove that we belong" said Contrada.      
The Grizzlies played their first preseason game on Nov. 23, falling 1-0 to Deer Valley after a late second half goal. 
The Grizzlies also played Clayton Valley to a scoreless tie on Dec. 3 before beating Moreau Catholic 4-0 on Dec. 6. Cal traveled to Santa Rosa to face Montgomery on Saturday. Results were not available before The Californian went to press.
Cal's next matchup is today at 6 p.m. when the Grizzlies open the EBAL season at Monte Vista.
The Grizzlies will be led by several key players, including seniors Quincy Poynter and Bryson Houns, and junior Julian Mena, whose father is coach.
"It's hard," Mena said. "I can't treat him as a dad on the field."
 Poynter played a key role   for a Cal team that recorded 77 steals last season, helping the Grizzlies to break a lot of counter attacks 
Houns had 15 of these steals and scored a goal with four assists in 14 games, while senior Zachary Hauw recorded 15 steals in 14 games. 
Mena racked up 12 steals to go with a goal and three assists in 13 games.   
"My personal goal is to get first or second team all league," said Mena, who  is looking forward to facing off against his club teammates who play for Monte Vista. "I gotta stay humble and keep playing my game,"
 After coming off a season ending injury, Contrada has set two big goals for himself.
He wants to be the team's top scorer and score against De La Salle, which Cal hosts on Senior Night on Feb. 13.    
– Greg Warrington
About the Contributors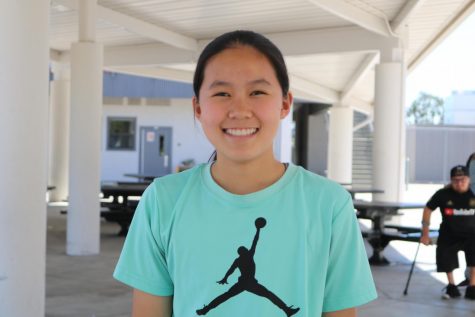 Angela Zhang, Staff Writer
Angela Zhang is a first year reporter in The Californian. In her free time, she enjoys playing basketball, piano, or video games. Her favorite basketball...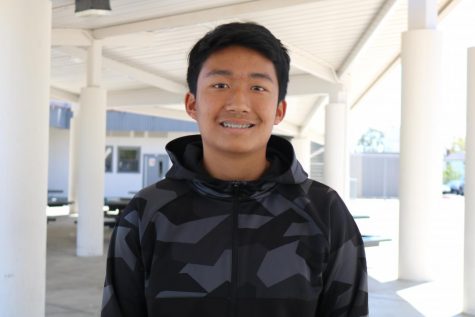 Anthony Austria, Photographer
Anthony Austria is a sophomore and is serving as a photographer for the Californian. Besides photography, he enjoys biking around town with his friends...