Sports world mourns loss of Kobe Bryant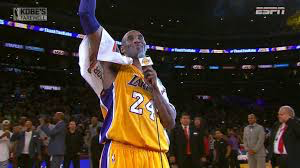 Kobe Bryant is gone, but his legacy is going nowhere. 
Kobe inspired millions throughout his playing career. He constantly showed that the impossible was possible, becoming one of the NBA's most elite scoring talents just years after being drafted out of high school in 1996 by the Hornets, who then flipped him to the Lakers. 
From dropping 81 points in a game against the Raptors in 2006 to his iconic game winner in the playoffs against the Suns later that same season, Kobe was always making headlines for his legendary play. 
Kobe defined an entire generation of basketball, hoarding the attention of millions of basketball fans from around the world with his dazzling skill and unmatched will to win. He brought "Mamba Mentality" to every game, and left a mark on the game that will never be erased. 
One of the greatest privileges as an NBA fan was getting to watch on TV his final game in April 2016. In his last NBA game, Kobe gave a vintage performance, dropping a 60 piece and eliminating the Utah Jazz from playoff contention. 
Everything he left on the court was legendary. The list could go on forever. Shooting free throws with a torn Achilles, his memorable alley-oop to Shaq against the Blazers, winning five NBA titles, including three straight from 2000-02, and even his accomplishments at the Olympics, garnering two gold medals. He was legendary. 
There was even a legacy of greatness off the court, from winning an Academy Award for Best Animated Short Film in 2018 to becoming a skillful entrepreneur by creating an iconic sneaker brand to being a father and family man after his retirement. 
So, while the world said farewell to an icon after his tragic death in a helicopter crash Sunday morning, it is clear that Kobe Bean Bryant will leave his footprint on our society for decades to come.
About the Contributor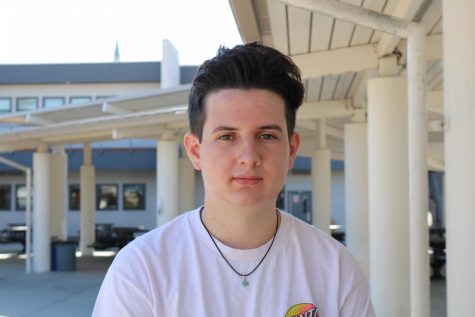 Josh Nichols, News Lite Editor
Josh Nichols, a member of the class of 2021, is in his second year at the Californian, currently serving as the News Lite editor. He loves cats, traveling...