Dear underclassmen: here's our advice on college apps
Completing college applications is stressful. Period. 
It's a time during one's life that won't be looked back on with fondness. But remember that you are so not alone in this struggle. 
Countless number of seniors have been through this process and have made it out alive. You will too. So push on a little harder and give it your all for one more semester. Hold onto the prospect of second semester senior year and how absolutely liberating it's going to be. You can do this.
Here are some tips we think will help you be on top of your college applications and dominate your senior year. 
Jeana's tips
No. 1: For your college essays there isn't a right or wrong, only you
Throughout the college essay writing process, I kept questioning whether I was doing it right. This constant questioning led to a lot of self doubt. It made me never truly satisfied with my essays. 
As a perfectionist, dissatisfaction meant a lot of scrapping of essays and starting over. I kept pining for ideas I didn't have. I waited for the "right" essay to come along, but it never truly did. 
After a while I realized that I was wasting my time and would end up going back to my original ideas. Then I would panic over the approaching deadlines and mope over how my essays weren't "good enough." 
Lesson learned: sometimes your original ideas are the ones that are most true to you. They may be the ideas you have more to say about. Don't take them for granted. 
Sometimes when we read really stellar example essays of students who got into Stanford or Brown, we end up comparing ourselves and feeling like we got it all wrong. But the truth is there isn't a wrong or a right. 
College essays are all about you. Write about something that really reflects you as a person. Don't keep searching for something beyond yourself. Simply be yourself. 
Be individualistic to your very core. Every person is unique and has something to offer. Show colleges your uniqueness, your quirks. That's what's going to make you stand out. 
No. 2: Let others read your essays but don't let them cloud your judgment
It's always good to get feedback from others, but not too much feedback. Once again, when it comes to essays, it's all about portraying yourself. 
If you get feedback from too many people there'll be a lot of clashing of opinions and it'll get confusing real quick. If you take all that feedback into your essays, your writing may not end up sounding like you at all. That would be one of the worst things that can happen. 
So only ask for feedback from a select few whom you trust. This can be your English teacher, parent, mentor, or even a friend. Take their feedback into account, especially spelling and grammatical errors, but don't take it too close to heart. 
I remember whenever my dad read my essays and wasn't astounded by them, I wanted to scrap them and start over. If this happens to you, exercise self restraint. Reflect on the feedback and put them into use only if you feel it's necessary and still allows the essay to portray yourself. 
When it comes between what you think is best for your essay and what someone else thinks is best, always choose what you think is best.
No. 3: Make a list of all the events or accomplishments in your life that are most meaningful to you
When you first start applying to colleges, you may not know where to begin. If this is the case, take a deep breath. Then when you're ready, grab a paper and pen and start compiling a list of events or accomplishments in your life that are very significant to you. 
These should be the events and accomplishments that you believe are worthy to include in your application. Beneath each bullet point, expand on what happened during the event and why it's so meaningful to you. 
Compiling a list is a simple task and it'll help you to start brainstorming. It's a great starting point. After some time you may add more to your list and weed out the ones that aren't working for you. You can use your list as a basis for your application and essays.
I also found it very helpful to have a designated college application notebook. This notebook is where I did all of my brainstorming. Sometimes it can be easier to connect the dots on paper.
I took this notebook everywhere with me, and whenever I had a conversation that sparked insightful thought or an experience that personally resonated with me, I quickly jotted it down. 
Doing this provided to be helpful when writing my essays because it gave me a little spice to add to my essays. Sometimes we just need a spark of inspiration from our interactions with society. 
No. 4:  Be reasonable when choosing colleges to apply to
Choosing the colleges you want to apply to really depends on what you want out of a college. There's lots of online websites that allow you to input your preferences and will give you a list of colleges based on your preferences. You can use the CollegeBoard Big Future College Search or the College Search on your school Naviance account. Have fun with it.
When selecting your colleges, remember to have that balance of safety, match, and reach schools. The websites mentioned above will tell you which schools fit those categories based on your GPA and standardized test scores. 
This may seem like a no brainer, but try not to select colleges that you're not that into. Your instincts may tell you to apply to a bunch of colleges so that you have a better chance of getting into more schools, but that's not very reasonable. 
At the end of the day you have to ask yourself: If I got in, would I be set on going? Keep having these reality checks so that you don't waste your time on applications for colleges you won't actually attend if you get accepted. Time would be much better spent on applications for the colleges you really care about. 
Varsha's tips
No. 1: Don't get sucked into senioritis
Senioritis is real, and it's important to take it into consideration when looking at your senior year. Chances are, you'll be juggling extracurriculars with your senior year course load and with the college application process. 
Even if this seems doable ahead of time, don't just assume you can handle everything on your plate. Senioritis will make even the easiest tasks seem impossible. To avoid getting overwhelmed, it's important to plan out your time accordingly. 
Don't procrastinate your assignments. Make sure to break up tasks into smaller pieces, and definitely set deadlines for yourself in advance of real deadlines during the college application process. 
No. 2: Ask for letters of recommendation in advance
Your teachers are probably going to be swamped by people asking for letters of recommendation! It's best to ask in advance for a few reasons. 
First of all, it's more likely that they'll be able to write a letter early on. The later you ask, the more likely they'll be overwhelmed with other students' letters of recommendation. 
Secondly, it's easier on the teachers you ask. The earlier you ask, the more time they have to develop their thoughts and write you a letter. 
It's best to ask for a letter of recommendation at the end of junior year or at the beginning of senior year, depending on what works best for you. 
No. 3: Last but not least, start early
College applications are a lot to handle, which is why it's important to break up the process into separate tasks and, above all, start early. 
When thinking of all the different tasks one has to juggle in order to make it through senior year, it's easy to get overwhelmed. I found it really useful to create a physical plan with a list of important dates and deadlines in advance, which helped me put the entire application process into perspective. Planning out what I had to do in advance allowed me to more deeply consider what I wanted to focus on in my essays and overall took a lot of unnecessary stress out of the application process. 
It's also incredibly important to get started on one's applications early. Essays are the meat of one's application, and oftentimes actually filling out the myriad of seemingly banal questions about intended major and past academic history can seem unimportant. But it's best to get this out of the way early on. Once it's out of the way, you'll have more time to focus on essays. 
This goes doubly for financial aid applications. It's easy to forget about them in the midst of the other aspects of the college process, but financial aid is crucial, and doesn't take that much time to apply for. Try to get that done as soon as possible.
About the Writers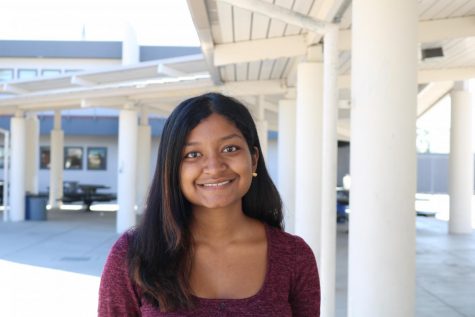 Varsha Ravi, Managing Editor
Senior Varsha Ravi is a managing editor in her second year with the Californian. Her favorite story she has written for the paper is her review of the...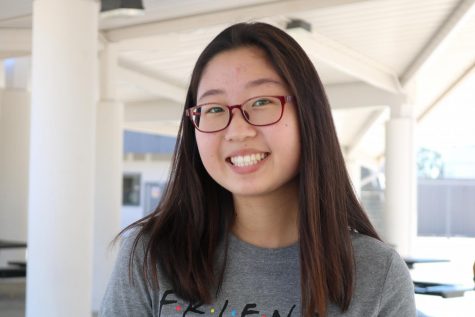 Jeana Lee, Staff Writer, Photographer
Jeana is starting out newspaper this year as a reporter and photographer. She's very excited to finally take this class as a senior. Journalism is something...