Exchange students' year is cut short at Cal
After district closes schools, three students return home to Europe
When the San Ramon Valley Unified School District made the decision to temporarily close all schools on March 13, students prepared to stay inside, do schoolwork online, and stay safe from the coronavirus pandemic.
But for juniors Marta Albertoni and Emma Soelgaard and senior Vilma Nilson, this wasn't the case. Instead, these foreign exchange students prepared to fly back to Italy, Denmark, and Sweden, respectively, as the school cancellation ended their foreign exchange year at Cal High.
"I felt very sad when my organization decided to send home all their exchange students," Nilson said. "In less than a week from when my organization sent out the email, I was on the airplane home."
Nilson and Albertoni both participated in their exchange year through EF Exchange Year, coordinated by Liz Nelson, who also hosted Nilson as her exchange daughter.
"We were in shock that Vilma had to leave so quickly," Nelson said. "For me to see all the host families and students so sad broke my heart."
The cancellations the coronavirus created were hard for lots of people, including these students.
"It was very disappointing when my year was cut short," Soelgaard said. "But I had also been expecting it for a few weeks at that point."
Added Kinsey Peterlinz, Soelgaard's friend, "I was really sad about Emma leaving so early because I had just started getting to know her better."
Despite the disappointing news, Cal's three exchange students had the time of their lives in America before leaving for their home countries.
"My experience in America was great, I had the best time in my life," Albertoni said. "Some of my favorite parts were visiting New York and spending time with my host family and friends."
Nilson also noted how different life was in America compared to other countries.
"I celebrated my first Thanksgiving," Nilson said. "Celebrating Halloween and Christmas is also so much bigger in the U.S. The decorations were so 'extra' and bigger in America."
The three students are also pursuing different paths in terms of continuing school through Cal High curriculum.
"I'm not doing any homework at all," Soelgaard said. "This year doesn't count for my school in Denmark."
On the other hand, Albertoni her schooling online.
"I'm back in Italy doing classwork virtually with my Italian school," Albertoni said. "I'm still in contact with some of my [Cal] teachers like my biomedical sciences teacher Mrs. Condon and Spanish teacher Mrs. Guerrero."
Nilson has been keeping up with her Cal schoolwork, despite the time zone differences.
"Vilma has been allowed to continue to participate in our remote learning for Cal High," said Kelly King, Nilson's Algebra 1 teacher. "She joined my first Zoom office hours last week and that was so cool."
After being back home for more than a month, the three students have begun to miss many aspects of American high school life.
"I miss going to school, being part of the swim team, and spending brunch and lunch with my friends," Albertoni said.
Soelgaard has been missing all the people, as well as the California weather.
There were also many opportunities that they unfortunately missed out on.
"I was really excited to go to the senior ball, the graduation experience, and do all the fun stuff we had planned in school," Nilson said. "My host family was going to take me to Los Angeles and Mexico during spring break."
Although their special year was far from over, Soelgaard is glad that she had a great time regardless.
"It was so fun getting to see how the culture was so different from what I'm used to in Denmark," Soelgaard said. "My favorite part was probably becoming a part of a new and totally different family."
The unexpected short school year affected the students' host families as well.
"We understood that she needed to go home and be with her family and be safe," Nelson said. "I was so sad. Our oldest daughter took it really hard and so did I."
Staying positive, however, has allowed everyone to feel better about this situation.
"'It's not wrong nor right,' as my organization says," Nilson said. "It's just different. I'm very thankful for the experience I had."
Leave a Comment
About the Contributor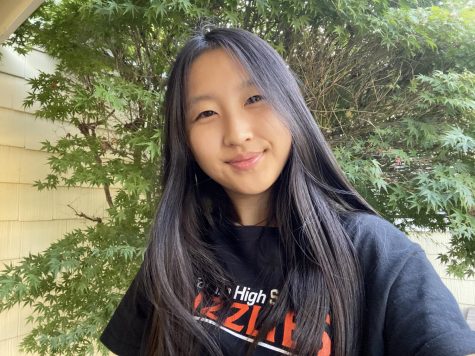 Christine Oh, Co Editor-in-Chief
Senior Christine Oh and third-year newspaper student is thrilled to serve as co-Editor in Chief for The Californian. She loves to travel, meet new people,...