Families celebrate holidays in quarantine
One of the numerous aspects of daily life that has been changed by the coronavirus pandemic is the celebration of holidays, which is especially interesting considering the abundance of holidays in late March, April, and May.
Some people have celebrated holidays with their families virtually, over platforms such as Zoom, while others have had small celebrations within their household not requiring the use of technology.
Mother's Day is today, and most of those celebrating the holiday will need to consider social distancing and the stay-at-home orders.
"We'll probably go to the beach all day to go surfing and cliff-jumping," freshman Preston Trager said about his family's Mother's Day plans. "In the evening, we will get take-out for dinner and eat it on the beach."
Birthdays have been celebrations students have had to get creative with in order to be with friends. But when you're a twin, like sophomores Carter and Ian Soe, who turned 16 on April 10, it's a little easier to celebrate with someone.
"My brother and I would choose what we want for dinner," Carter Soe said about his normal birthday celebrations. "After dinner we would open presents, take pictures… and my mom would cut a cake from Café Attila [a bakery in San Ramon] and we would eat that for dessert".
This year, while Carter was watching Netflix and playing video games on his 16th birthday, Ian was busy baking their birthday cake.
"I baked a rainbow sponge cake and it had a cream cheese frosting, which tasted bad but looked stunning," Ian Soe said. "It took the whole day to bake."
Carter and Ian Soe alternate each year picking what to have for their birthday dinner. This year it was Ian's turn, and he chose Korean takeout. Afterwards, they cut into Ian's cake only to discover it tasted awful.
The month of April also features several important religious holidays, forcing people to adapt to the stay-at-home order so they could celebrate.
Christians had to change their Easter Sunday celebrations, which generally include Easter Mass. This year, Catholics and Protestants celebrated Easter on April 12, while Orthodox Christians celebrated on April 19, according to The Independent. The date for the celebration of Jesus's resurrection varies every year.
"I usually go to Easter Mass at our local church," sophomore Elliott Andrade said. "[This year] my mom made eggs benedict for breakfast and the whole family ate together and watched some movies together."
This year, the Jewish holiday of Passover was celebrated from sundown of April 8 to sundown of April 16. During this time, Jews celebrate the biblical Exodus from Egypt.
"It's a holiday of remembering and celebrating our ancestors' history," junior Olivia Kelleter said.
Important to Passover is the Seder, a dinner held on the first two nights of the holiday, according to Chabad.org.
"Each dish you eat throughout the Seder is symbolic in the story of Moses freeing the Hebrew people," U.S. history teacher Benjamin Andersen said.
This year, Andersen shared the Seder with his mom and grandmother and recited prayers with them over FaceTime.
"It was sad and quite odd since this is a holiday about coming together," Andersen said about celebrating virtually. "We have to do this because of the world we currently live in. Staying at home as much as you can is what helps save lives, and in Judaism saving life is one of the most noble things you can do".
Imam Mahdi's birthday, which is celebrated by Twelver Shi'a Muslims around the world, had to be adapted to the current circumstances as well. Twelvers are the vast majority within Shi'a Islam, one of the main two branches of Islam.
Twelver Shi'as believe Imam Mahdi is one of their two Messiahs who is hidden by God, and that he will eventually reappear to rid the world of injustice. Twelvers celebrate his birthday on 15 Shaban, which corresponds to April 8 this year, according to islamicfinder.org.
"We go to the mosque and offer multiple long prayers, and we recite different chapters of the Quran," said freshman Ayaan Karan, who is a practicing Twelver. "Because of the coronavirus, we had to pray at home."
The Islamic month of Ramadan, during which most Muslims are supposed to fast from sunset to sundown, started on April 23 or 24 and will end on May 22 or 23, according to Forbes. The specific dates of the month vary, because the month is based on the sighting of the young moon. The end of Ramadan kicks off the two-day festival of Eid al-Fitr.
A variety of New Year festivities are celebrated in much of South and Southeast Asia on either the April 13 or 14, depending on the year. One of these holidays is Sinhalese New Year, practiced by Sri Lankans like Cal High freshman Bryce Wijesekara.
"The general idea of it is to purify yourself for the new year," Wijesekara said. "You'll clean your house at a specific time, and you're supposed to not do any work, and then you'll study to start the new year off right."
Wijesekara said the holiday is celebrated by all Sri Lankans regardless of religious affiliation or ethnicity, although each group puts their own twist on the celebrations. Typically families will meet and eat dinner together, but this year Sri Lankans had to celebrate differently.
"We had a Zoom new year celebration: we ate dinner, celebrated, talked together," Wijesekara said.
Leave a Comment
About the Contributors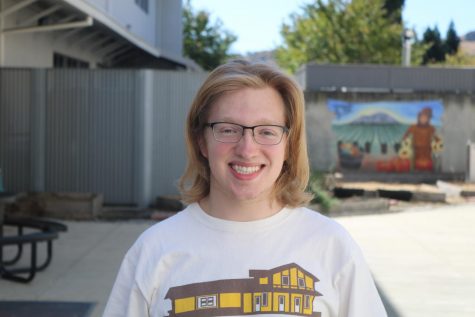 Nick Harvey, Editor-in-Chief
Senior Nicholas Harvey is the Editor-in-Chief for The Californian. Writing for the paper since freshman year, Nicholas is especially interested in the...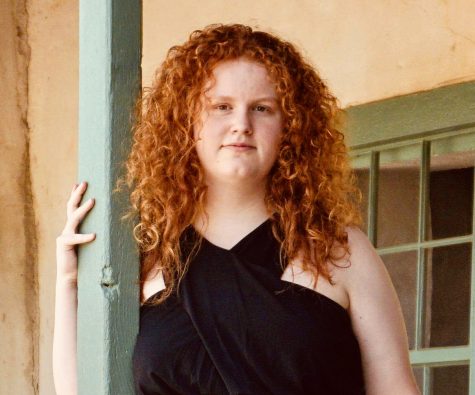 Rebecca Newman, Graphics Editor
A senior at California High School, Rebecca Newman is a third-year newspaper student and is currently the graphics editor for the Californian. She spends...