Students are picking up hobbies during shelter-in-place
From picking locks to studying for AP exams, students have been coming up with creative ways to keep themselves entertained while in quarantine
Students have been up to a variety of interesting activities during the stay-at-home orders, from mastering the art of lockpicking to adjusting to online learning.
Although students have had to continue doing their schoolwork, most students are doing less schoolwork and as a result have found themselves with more free time to spend in different ways.
"I've been going on walks and bike rides around my community and practicing safe social distancing," freshman Nickan Sajassi said. "I've been getting into mountain biking a lot recently."
A lot of students have started or revived old hobbies, such as baking.
"I've made challah, sandwich bread, and crusty loaves thus far," senior Elise Preisser said. "The kneading helps make me feel less overwhelmed and the satisfaction of having made something is nice, too."
Junior Matthew Hudson has been making desserts.
"Chocolate chip cookies with pecans, lemon cake, and banana bread… I don't know if I made anything else," said Hudson.
Just like school, extracurricular activities have had to be modified to be virtual-friendly.
"You can do practically everything normally except you have to improvise with formations since you're not with the rest of the class physically," freshman Sienna Morgan said about her dance classes.
In some types of dance, like ballet, a fixed handrail called a barre is used for different exercises. Morgan has had to improvise without access to her studio's barre.
"In classes that do barre work (typically ballet), we have to use something else such as a chair, but it's not the same," Morgan said.
Some students have started breaking into more niche skills.
"I've also been teaching myself how to pick locks… heh heh," sophomore Dyuthi Kumar said. "I've mainly been watching YouTube videos to teach myself".
Lockpicking is one of the several skills Kumar has put on her quarantine "bucket list". Other items on the list include learning magic tricks, doing the splits, and improving her knowledge of Hindi.
Gaming has also been a common student activity recently, as has been using streaming services like Netflix.
"Other than some Java and some data management stuff, it's been "Minecraft" and Netflix," junior Advait Powdwal said.
Although "Minecraft" has been a popular choice of pastime during quarantine, other video games are being played as well.
"I've been playing lots of "Hearts of Iron 4" [a WW2 grand strategy game] and "Rainbow Six Siege" [a first-person shooter game]," sophomore Luca Alioto said.
Of course, students still have to take care of their school assignments with all their newfound free time. Students are mixed when it comes to the topic of remote learning.
"It does a good job of making sure you know the material," sophomore Mihir Harshe said.
But other students view online learning differently.
"We've just been doing textbook assignments and online reading and writing assignments which makes it difficult to progress and learn more, as it's going at a pretty slow pace," freshman Nickan Sajassi said.
Others hold more nuanced views of the sudden change.
"Online work is kind of a double-edged sword," Powdwal said. "You aren't confined to period-long time limits which give you the convenience of doing it on your own time. However, for me at least, it can be easy to lose track of every single assignment."
Studying for AP tests was the main driver of learning that consumed a lot of free time for many students.
"I don't believe students are learning a whole lot, except for classes they are actively pursuing in the name of AP test prep," Kumar said. "If a student is going to pick between doing an assignment without any sort of grading system or studying for the SAT or their AP test the student will pick the latter. It's the sort of culture our education system has created and it's not realistic to all of a sudden expect students to develop a new found love for learning."
As AP tests begin to conclude, many students have the weight of intense studying suddenly lifted off their shoulders, which allows them to take up new hobbies and learn skills they otherwise would never have had the time or opportunity to pursue.
Leave a Comment
About the Contributors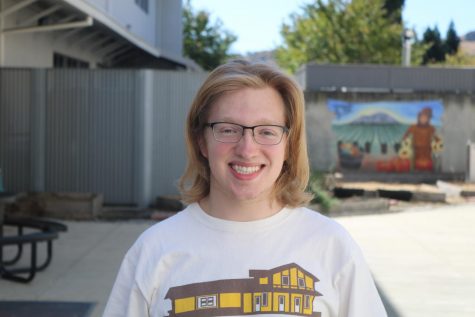 Nick Harvey, Editor-in-Chief
Senior Nicholas Harvey is the Editor-in-Chief for The Californian. Writing for the paper since freshman year, Nicholas is especially interested in the...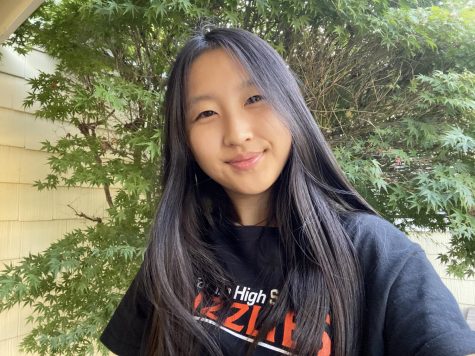 Christine Oh, Co Editor-in-Chief
Senior Christine Oh and third-year newspaper student is thrilled to serve as co-Editor in Chief for The Californian. She loves to travel, meet new people,...