Biden's the clear winner, yet Trump stubbornly won't follow the correct procedure
It's time for President Trump to act presidential during one of the last chances he has by acknowledging Joe Biden as the president-elect of the United States.
Every American by now has heard about Trump's continual stubbornness, not to mention his dangerous unfounded claims of voter fraud.
When Biden was deemed the president-elect on Nov. 7 by multiple media outlets, including FOX, CNN, and the Associated Press, Trump was found golfing at one of his golf clubs in Virginia. Even though Trump wasn't at home to receive the news about Biden's victory, he still found out and took it in the worst possible way, causing chaos in our country.
Biden won fair and square, but Trump refuses to publicly concede the election. Trump claims that some mail-in ballots cast for Biden were fraudulent in Pennsylvania, Michigan, Arizona, Georgia, and Nevada, and he has filed multiple lawsuits in an attempt to overturn the results. It's interesting to note that he lost Michigan, Wisconsin, Pennsylvania, Arizona, and Georgia, all of which he won in 2016.
In Pennsylvania, Trump claims that the deadline for ballot counting was "extended" even though it is Pennsylvania state law (states have their own election laws) that mail-in ballots received up to three days after the election must be counted if they were sent on or before Election Day. The Supreme Court rejected the Trump administration's challenge of this law in mid-October, weeks before Election Day.
In Michigan, Trump has made unfounded claims about a lack of transparency, claiming that it is hard to read what people checked off in their ballots. The judges involved disagree with this statement and refuse to support Trump on this issue as well.
In Arizona, Trump made baseless claims that voter's ballots didn't get counted because they used sharpies to fill them out.
In Georgia, he claims late ballots were counted. But every vote received by 7 p.m on Election Day must be counted until Nov. 13. At the time Trump made this claim, there was no evidence of late ballots being counted.
In Nevada, Trump filed requests to stop machine verification that processes mail-in ballots. His request has been denied by federal judge Andrew Gordon.
While President Trump claims the Democratic Party is enabling and conducting voter fraud, Trump peddles in legally dubious practices himself. In fact, he even told his supporters in North Carolina to vote twice, once in person and once through the mail.
Trump also took to social media and further his claims of fraud by thoughtfully and eloquently writing, "THE OBSERVERS WERE NOT ALLOWED INTO THE COUNTING ROOMS. I WON THE ELECTION, GOT 71,000,000 LEGAL VOTES. BAD THINGS HAPPENED WHICH OUR OBSERVERS WERE NOT ALLOWED TO SEE. NEVER HAPPENED BEFORE. MILLIONS OF MAIL-IN BALLOTS WERE SENT TO PEOPLE WHO NEVER ASKED FOR THEM!"
Even his wife and son-in-law have had enough of Trump's shenanigans. Melania Trump and Jared Kushner reportedly have been urging the president to think seriously about an exit strategy.
If it wasn't obvious then, it should be obvious now that Trump's behavior isn't acceptable since two people close to him are privately urging him to concede.
Even though conceding is just a courtesy and not a legal matter, there are legal issues Trump has neglected since losing the election more than a week ago. Trump's appointed General Services Administration declined the authorization of classified information and funds for President-Elect Biden to begin the transition process. Although this might not seem like a big deal, the releasing of funds and information to the new president is important to protecting our national security. 
The Presidential Transition Act of 1963 allows the current administration to set up a transition console of people that provides facilities and services to the new presidential administration. Biden should be getting daily updates about classified information related to national security in order to streamline the transition, but he is not.
In addition to ignoring this law, Trump has been firing officials that he perceives as disloyal. He also has been packing executive agencies with loyalists, which would make it difficult for President-Elect Joe Biden to govern effectively and with his own policy goals once he takes the oath of office on Jan. 20.
Trump needs to back down and accept the fact that he lost a fair race, as his behavior is a huge threat to America's democracy.
About the Contributor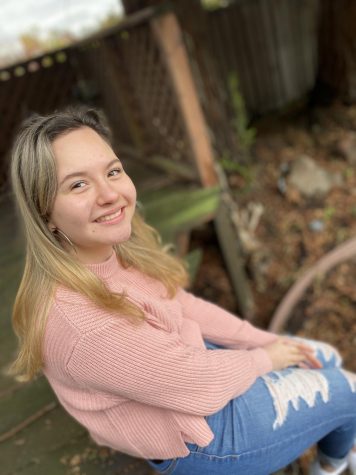 Sienna Morgan, Staff Writer
Sienna Morgan is a sophomore at Cal High and is excited to begin their first year as a reporter for the Californian! Sienna has a passion for creative...