The wait is finally over for much-anticipated 'Cyberpunk 2077'
Despite a booming game industry, there has been a lot of confusion over the release of one game in particular: "Cyberpunk 2077".
There's no confusion anymore.
The highly anticipated "Cyberpunk 2077" was released yesterday, nearly nine months after it was supposed to become available for gamers. CD Projekt Red, the developers of "Cyberpunk2077", set the original release date as April 16, and there was a lot of hype for its release at that time. 
Unfortunately, the game was delayed until Sept. 17 as a result of COVID-19. That release date wasn't met either, and neither was the revised Nov. 19 date. Thankfully, the Dec. 10 release was met. Finally.
"I wasn't concerned," sophomore Kean Flanagan said "CD Projekt Red was a company that always delayed games like 'The Witcher 3,' but it was always a high quality game so I understood the delays." 
Even though many people were disappointed by the delay, others like others knew that CD Projekt Red only releases games when the game is fully developed and at full potential. 
 "Cyberpunk 2077" is a first-person, role playing futuristic game focused on gaining power in Night City, a dystopian West Coast metropolis where violence and oppression are the norm. The game is supposed to be similar to "GTA V," which has gained a lot of popularity in the gaming industry over the past seven years. "Cyberpunk 2077" is supposed to rival "GTA V" and is expected to be one of the best new open world games released.
Open world games gain a lot of popularity because of the unlimited things players can do in these games. "Cyberpunk 2077" allows players to enter almost every building in the game, and is confirmed to have a 25-30 hour campaign. Players also get to negotiate with other characters in the game to change the final ending of the campaign. One of these characters is actor Keanu Reeves, playing as Johnny Silverhand, a dead rockstar. 
CD Projekt Red said it would implement an online multiplayer expansion in 2022. Making the game more fun by letting you explore Night City with your friends.
"There are a lot of things they could have added and I feel like they inadvertently promised more than they put out just by hyping it up as much as they did," sophomore James Krause said. " I feel like them delaying it got them more popularity just because people were making fun of them."
Announced in 2012, "Cyberpunk 2077" was expected to come out between 2018 and 2021, according to pcgamer.com. At CD Projekt Red's E3 panel in 2018, attendees were the first to see an almost hour long gameplay demo of "Cyberpunk 2077". The preview was also shown at Gamescom, and soon after, released to the public. 
"Despite the fact that we think it's the right decision for the game, we'd like to apologize for making you wait. Our intention is to make 'Cyberpunk2077' something that will stay with you for years to come. In the end, we hope you understand why we did what we did," tweeted the official "Cyberpunk" twitter account regarding the delays.
Projekt Red co-founder Marcin Iwinski and head of studio Adam Badowski replied on Oct. 27 to rumors of "Cyberpunk 2077" being delayed again by explaining that the biggest challenge was shipping the game on "current-gen, next-gen, and PC at the same time."
"Cyberpunk 2077" was released for PlayStation 4, Xbox One, Stadia and Microsoft Windows yesterday, and will come out for PlayStation 5 and Xbox Series X/S next year. 
About the Contributors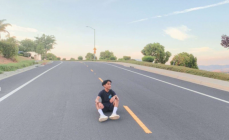 Sri Kotipalli, Staff Writer
Sri Kotipalli is a sophomore now at Cal High. His hobbies are playing tennis, piano, and videogames. He also hangs out with his dog and family. This is...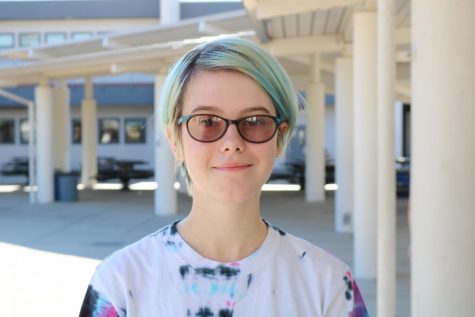 Jay Warren, Artist
Jay Warren is a senior and a returning artist. This year he hopes to create more fun illustrations for the newspaper. In his free time he enjoys playing...