Cell-ebrating new STEM teachers
Brad Bretzing, sports medicine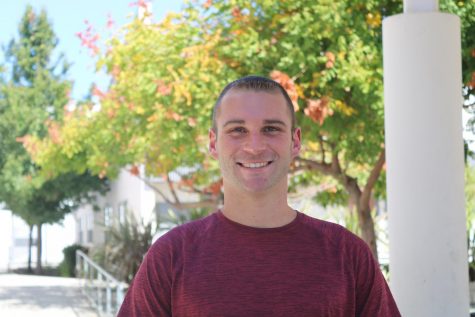 Sports Medicine teacher Brad Bretzing may be new teacher at Cal High this year, but this is not his first time on campus. 
Bretzing is a Cal alumnus, graduating with the Class of  2012. He played football for or three years and ran track for one year.
"The school gave so much to me and I wanted to give back to it," Bretzing said. 
After his time at Cal, Bretzing attended College of the Redwoods where he majored in psychology. He then went to the University of La Verne and earned his BS in kinesiology. He is enrolled at the University of Phoenix to earn a master's in education combined and a single subject teaching credential in PE. He often tells his students that he does homework too. 
When not teaching, Bretzing enjoys playing rugby, hiking with his dogs, and staying active.
Hayou Chen, math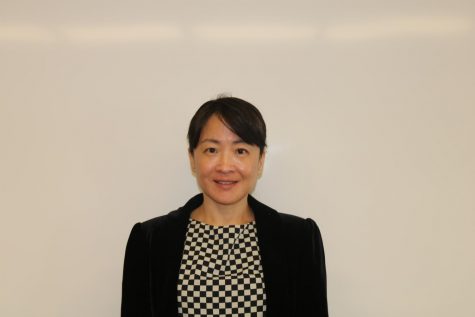 Math teacher Hayou Chen teaches Algebra 2 and geometry. Chen has been teaching for a total of 21 years and has taught high school physics and middle school sciences before coming to Cal.
The main reason why she started teaching was because she enjoyed working with students to help them see the beauty of learning new subjects and to learn with them. Chen recently moved to San Ramon after teaching at  private and charter Catholic schools. 
Some of her hobbies are traveling, reading, gardening, photography, ballroom dancing, and hanging out with friends while also making new ones. 
Tracy Foster, honors chemistry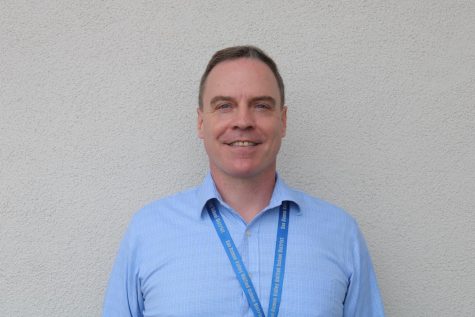 When it comes to science, Tracy Foster has taught a little bit of everything.
Although he currently teaching honors chemistry, Foster also has  taught  AP biology, chemistry, biology, anatomy and physiology, as well as other biomedical classes in the past. 
His old teachers inspired him to teach, and he was undecided in college whether to be a surgeon or a teacher. He ended up choosing the latter. Prior to teaching at Cal, Foster taught at Malibu High School near Los Angeles. 
Some of his hobbies include hiking, camping, archery, and growing ghost peppers. An interesting fact about Foster is that he has been to all 50 states and 13 countries.
Ryan Hughes, chemistry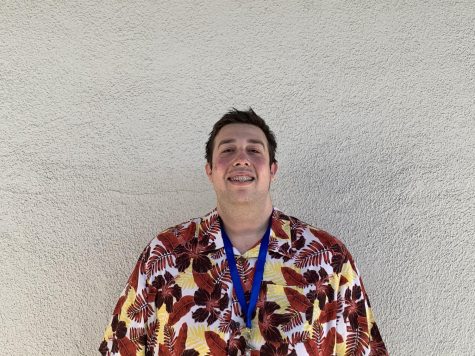 Science teacher Ryan Hughes is a familiar face in the San Ramon Valley Unified School District.
Hughes taught at San Ramon Valley High School in Danville prior to coming to Cal. He decided to teach at Cal because of his familiarity with this area and neighborhood, and because he liked the diverse population of the school. 
Some of Hughes' hobbies include  playing video games, such as "SMITE", "Warframe"  and now uber popular "Dead by Daylight", listening to lo-fi music, swimming in his backyard pool, and cheering for his favorite professional football team, the Las Vegas Raiders. 
Saumya Rakesh, Algebra 1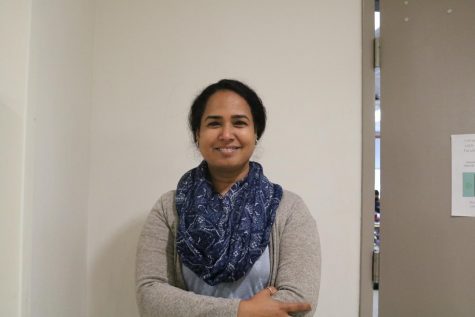 Math teacher Saumya Rakesh has been teaching in the United States for a total of six years. For the first two years, Rakesh worked as a short-term and a long-term substitute teacher. She currently teaches Algebra 1, and has taught eighth grade math and art in the past. Rakesh also was a physics teacher for juniors and seniors in India before coming to the United States. 
She taught for three years in Fremont and two years in Dublin before coming to Cal. So far, the new school year has been going well. She's happy with well behaved Cal students are. Some of Rakesh's hobbies are drawing, gardening, yoga, and cooking.