The Californian staff selects summer songs to save your sanity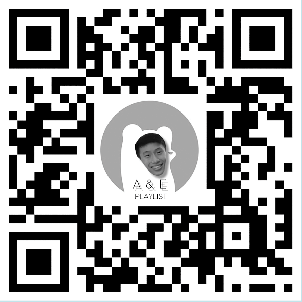 As the summer quickly approaches, students need something to fill their days, and ears, with. Here's part of our recommended playlist from our staff to make your summer days a bit brighter.
1. "See You Again" – Tyler the Creator, Kali Uchis
See You Again combines light piano and refreshing vocals with a dash of hip-hop and rap to create what is possibly one of the most vibe-worthy songs in existence. With Kali Uchis' swoon-worthy vocals, the song is easily something you can daydream to. 
We all need something to listen to while still in that hazy, not-quite-awake state after waking up, and this song does the job perfectly. Combined with the fact that the song is about fantasizing about love, "See You Again" encapsulates that summer fling feel, making it one of the best songs for summer.
 -Daphne So
2. "Da Coconut Nut" – Ryan Cayabyab
Nothing evokes summer vibes like a good ol' refreshing coconut. "Da Coconut Nut" captures that sensation perfectly, rising and plateauing into flaky air-like vocalizations before launching into an upbeat melody about coconuts. 
The pillowy background vocals are as light as summer days unhampered by school stress, balancing well with the song's strong beat. Powerful lyrics emphasize the value of coconuts, demonstrating a range of uses for the fruit as wide as the singer's vocal range. The whimsical feel is unparalleled, and listening to "Da Coconut Nut" will undoubtedly lead to a whimsical summer. Just don't eat too many coconuts!
 – Andrew Ma
3. "Right Foot Creep" – NBA YoungBoy 
Enjoy your summer while jamming to this classic. With upbeat lyrics that will get you into the summer mood, you can griddy (a dance move) your way to the pool. And make sure to "Look around, stay low, make sure they don't see you," like NBA YoungBoy says in the song. 
As an artist who was nominated for the Grammy Award for Best Melodic Rap Performance, YoungBoy takes you through a thrilling roller coaster ride of indescribable emotions. "Right Foot Creep" is the best song to play at a pool party and for when you want pool party vibes while you're driving. 
– Abhinav Purohit
4. "Pocketful of Sunshine" – Natasha Bedingfield 
What better way to sum up summer vibes with this cheerful, mood-upping melody? "Pocketful of Sunshine" gets you feeling no other type of way and is the perfect song to jam out to while cruising with your windows down. Listening to this tune will turn your frown upside down any time of the day.
-Allison Cavanagh
5. "Reminder" – The Weeknd
Hearing any song from The Weeknd's Starboy project is guaranteed to get you on your feet, especially "Reminder". The song features an upbeat tempo and hyper-active vibes that fit any summer party scene. 
Whether you're sad, upset, confused, or overly excited, "Reminder" will make you feel like you're unstoppable. The five-year-old track is simply timeless, allowing us to reminisce about the 2016 summer that everyone once loved. With lyrics like "every time you try to forget who I am, I'll be right there to remind you again," The Weeknd's "Reminder" is  essential on your 2022 summer playlist.
 – Melody Mulugeta
6. "Cherry-colored Funk" – Cocteau Twins
"Cherry-colored Funk" is meant for dramatic memorable moments with your friends. The song brings you through so many emotions: happy, relieved, sad, restless. These emotions work into the song freely and it's different every time you listen to it. The best part? The lyrics mean absolutely nothing, even though it makes you feel so much. 
– Kylie Thomsen
7. "Feels Like Summer" – Childish Gambino
"Feels Like Summer" is the perfect combination of mellow tunes while making you feel aware and joyful that summer is coming. The song makes you want to take a nice stroll while appreciating what's around you and chilling. 
The lyrics feature a deeper meaning and puts a spotlight on the current issues around the world. It received a Grammy nomination for best R&B song four years ago, but it's still a jam to this day. 
– Parwaan Virk
8. "Strawberry Wine" – Lemondrop
With bedroom-pop electric guitar and an easy beat, "Strawberry Wine" creates a fresh yet nostalgic song about unrequited love – perfect for pining after, whether it's the person you made eye contact with at the grocery store or your crush of three years. (Don't you think it's time to confess already?)
The slightly raspy vocals by Joni Lemons only add to the appeal. With the title reminiscent of tart strawberries and sticky fingers, there's no doubt that "Strawberry Wine" should be added to your summer playlist on Spotify. 
– Daphne So