A tutorial on how to make it big on TikTok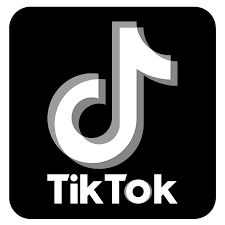 Have you ever wondered what it's like to be famous on TikTok?
Imagine having thousands of likes and comments across all your videos, and fans anticipating every second of your time on screen. If this sounds appealing, then you've found the right guide to do so.
TikTok is a famous platform that has attracted millions of users to download the app and post short videos. These can range from cooking recipes to lip-syncing, and will land on your "For You page" depending on your interests.
Relatable and funny content tend to trend the most on the app. Sophomore Saesha Ray made a TikTok about "rizzing up your physics crush," which gained a total of 1.8 million views and over 200,000 likes.
In case you aren't aware, rizz is a term for seducing someone through actions or words.
Viewers found this a good reminder of a physics formula as well as funny, even though many stated that they would never say this to their crush.
Ray's success wasn't limited to just one video though. One of her previous videos skyrocketed in popularity as well.
"It's happened before in the past, so it boosts easier now," Ray said. " You know, with the algorithm."
The algorithm works by matching viewers' For You pages with content that is deemed to be suitable for them based on their selected interests when they first downloaded the app and of videos that they press the like button on.
Sometimes you don't even have to press the like button. Even just viewing a TikTok without interacting can impact what your For You page shows you. This means when you stalk someone's page, their videos and their mutual posts will start coming up on your For You page.
This is why Ray's TikToks blow up easily. Her other video, which gained over 250,000 views was about knowing that she's going to have to go into STEM no matter what she's passionate about. Her comments expressed how relatable her video is because of the pressure their own parents put on them.
Ray and others that went viral didn't just blow up out of nowhere, the TikTok algorithm is key to making it big. All these factors influence the success of a post. Luckily for you, you're getting a list of them right here!
Let's start with the basics. You have to post. That cannot be emphasized enough.
There is no way you can go big without posting, which goes without saying, because there is no content for viewers to interact with.
When you're first starting to upload content, you want to post constantly because TikTok will take your content as new and show it to more viewers on their For You pages. So make sure to put hashtags such as #fyp and of what your content is about.
Out of the 10 randomly selected students at California High School, six of them said their For You page is mainly about humorous content, three said the videos that appear on their For You pages is about music, and one said theirs is about food content.
If you want to get big faster, make content that the majority of viewers tend to like. Be funny, and be natural. And don't forget: posting frequently is a must to keep followers engaged in your content.