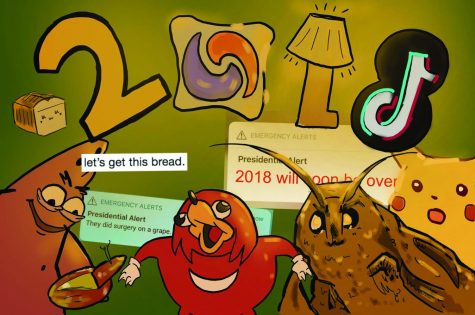 Aidan Trejo, Staff Writer

December 18, 2018
This glorious year of memes is coming to end, which means in the spirit of Buzzfeed, WatchMojo, or one of those other pointless lists on the internet, it's time to review the dankest memes of 2018. 10. Presidential Alert A meme that aged like fine wine this year was the presidential alert. Once President ...
Andrew Sousa, Sports Editor

December 18, 2018
So 2018 is about to come to a close, which means the last video games of the year are about to or have already been released. And while some of this year's games certainly didn't disappoint for the most part, there were some games that missed the mark of video game glory. But which gam...