The Ultimate Guide to 2018's best memes
From Twitter to Reddit, this year's meme game has come a long way.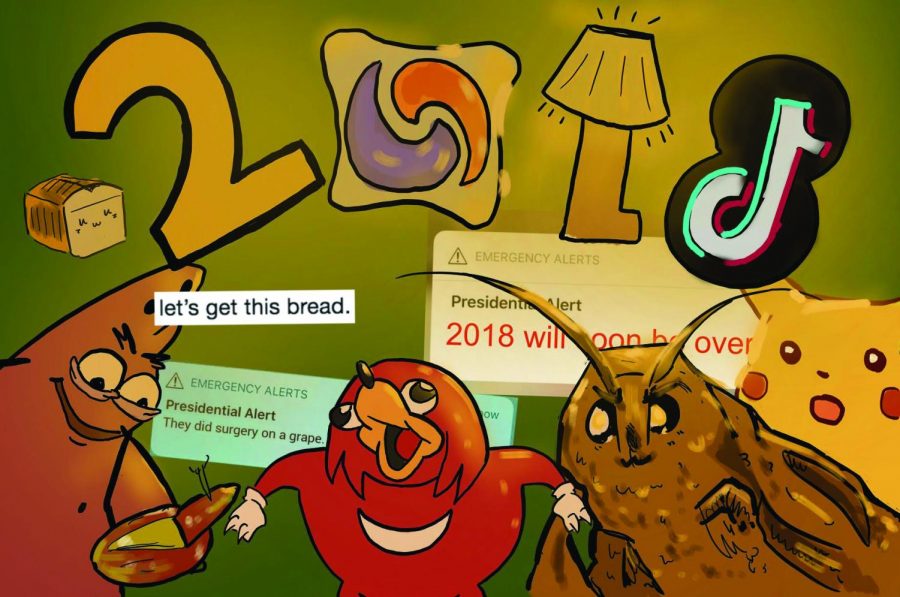 This glorious year of memes is coming to end, which means in the spirit of Buzzfeed, WatchMojo, or one of those other pointless lists on the internet, it's time to review the dankest memes of 2018. 
10. Presidential Alert
  A meme that aged like fine wine this year was the presidential alert. Once President Trump took office he's now able to directly connect to the American people by sending a text to the entire nation. But this is no longer a joke, once everyone received that message from Trump the internet had a field day. 
9. Yodelling Kid
 Very few memes go viral on a national scale, but one that did was Mason Ramsey. The yodeling kid started his career where many legends do, in the check out line of Walmart. This made for the nineth best  meme of the year. Dressed in finest cowboy outfit Ramsey yodeled his way on to the Ellen Show and eventually the stage of Coachella.
8. Tide Pod Challenge
 The year popped off with the Tide pod challenge. Who would have thought the internet would find entertainment with people eating bleach? Despite the overall lack of humor in this challenge, watching older folks freak out about people eating bleach was quite enjoyable
7.Ugandan Knuckles
The beginning of the year was rather dry for the meme world. With only Jake Paul and Tide pods to keep us company, it seemed like we were in for a boring year until I heard a sud… "click click click." Oh yeah I really don't want to remember that Ugandan Knuckles knuckles meme. cAn i sHoW yoU tHE wAE???
6. Distressed LeBron
 After Game 1 of the NBA Finals when LeBron was clearly distressed over a J.R. Smith clearly drunk off Henny, Distressed LeBron became one of the most versatile memes of the summer as it could be used for any situation.    
5. Alleged Human Being Mark Zuckerberg
We were reminded of the Zucc and his weird tendencies when he appeared before Congress. Whether Zuckerberg is actually a lizard person or some artificial intelligence remains unknown, but I have never seen a guy drink water more robotically. 
4. Kowalski, Analysis 
Another cartoon that made waves in the meme community was the penguins of Madagascar. Kowalski analysis provided inspections for those memes that were a little questionable at best. 
3. SpongeBob 
In a crazy twist of events, a new meme was formed from the savage Patrick: the pantless Spongebob meme which came from the same scene in the episode of Patrick meme.
Many other SpongeBob memes grabbed the spotlight too, such as the Krusty Krab vs Chum bucket meme. Comparing something that you enjoy to something that you despise. This was a great meme for starting controversy and sharing your opinion.     
2. Moth and Lamp
 Something that lit up my year like a light was the moth and lamp memes. They hung around for a long time and for some reason got funnier the older they got. My personal favorite was the moth disguised as Drake repeating the line from his hit song "Nonstop" over and over. 
 1.Tik Toks     
With both Musically and Vine dying in such a short period of time, it was only a matter of time before something filled that void. Many memesters flocked to the new app Tik Tok, making for some hilarious videos. Even though you may not be able to be Tracer, the possibilities are endless with Tik Tok. 
If  I  hear "hit or miss" one more time I'm throwing my phone out the window.
At this point, I would like to take a moment of silence for all of the memes that weren't funny to begin with and became overused.  "Let's get this bread" and"This ain't it, Chief" were too consumed by 12 year olds 
Memes tend to die quicker when they are overused in a way that isn't funny. When they are plastered over every comment section in the past month it produces a tragic ending for the meme. 
Just look for the Worldstar comment section for any overused memes or people begging for likes on their comments by saying "use me as a ___ button". So let us hope that 2019 brings us some funnier and more original memes. And remember kids, they did surgery on a grape. 
About the Contributor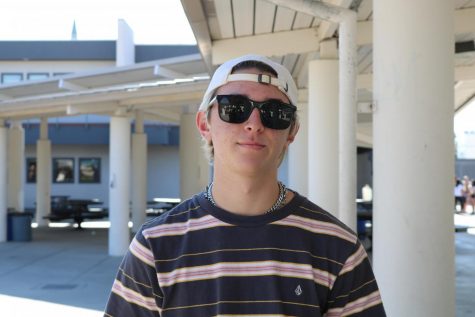 Aidan Trejo, Staff Writer
Aidan Trejo is a senior at Cal High and this is his third year for writing for the Californian. He has written in various sections such as A&E, News...