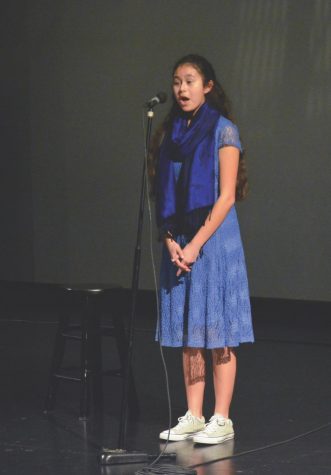 Emmy Burrus and Maira Nigaar, Staff Writers

May 2, 2019
ste Virador dreamt of becoming a singer. Little did she know that years later she would be cast in the renowned San Francisco Opera Guild Summer Conservatory during the summers of 2016 and 2017. But Virador isn't limited to just singing opera music. She recently performed "What E...
Celeste Virador, Freshman Columnist

September 28, 2017
Remember that scene, for you Marvel fans, in "Guardians of the Galaxy Volume II," when everyone kept telling Nebula that the fruit was not ripe yet? Besides being hilarious, this scene shows two things: one, if you really have to try things out for yourself first, be prepared not to make...