Aidan Trejo, Staff Writer

February 12, 2019

Filed under A&E
The third annual Teen Rock Band Showcase should have given out bread for all these jams. The event held on Jan. 26 at the San Ramon Community Center was hosted by A Brighter Day, an organization created in 2015 by Elliot Kallen. He was the father of Jake Kallen, a teenager who sadly took h...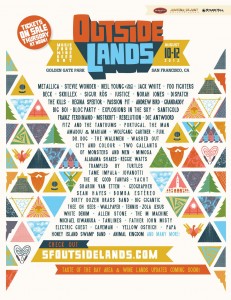 May 30, 2012

Filed under A&E, Featured News
by Joshua Gu, staff writer From the hottest rap stars, to alternative-rock kings to classic rock legends, this year's summer music festivals are sure to impress June 10 Summer Jam has been produced by the radio station 106.1FM KMEL since 1987, and was one of the first stations to begin the hip...