Sounds of summer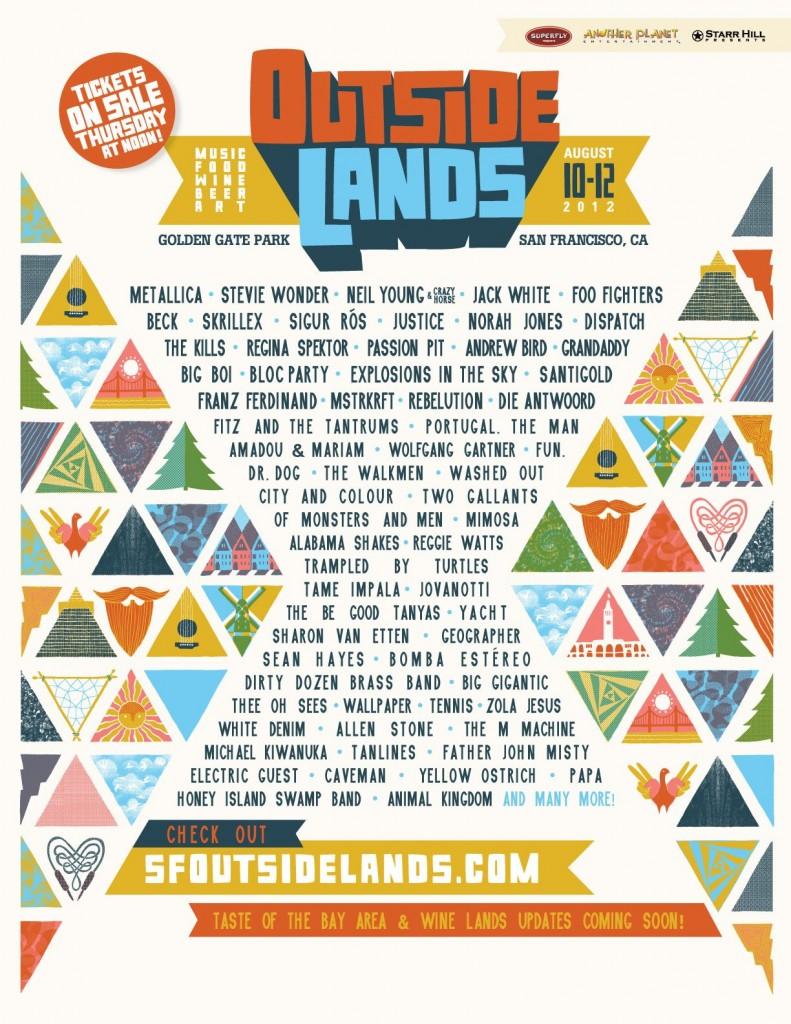 by Joshua Gu, staff writer
From the hottest rap stars, to alternative-rock kings to classic rock legends, this year's summer music festivals are sure to impress
June 10
Summer Jam has been produced by the radio station 106.1FM KMEL since 1987, and was one of the first stations to begin the hip-hop and R&B hype.
Since then, it has stayed faithful to the trend and has hosted some of biggest artists of the genre.
Summer Jam will be hosted at Oracle Arena in Oakland on June 10.
This year's headlining artists include Rick Ross, J.Cole, Tyga, Wiz Khalifa, and Elle Varner.
Among these performers, Wiz Khalifa definitely stands out as the most popular.
His catchy beats and charismatic personality makes him a great performer to see live.
Plus, his most recent album, "Rolling Papers," which was released last June, debuted at No. 2 on the Billboard 200.
"I like how Wiz came from nowhere and now he's famous," said senior Kyle Owens. "I really look up to him in the music world."
His most recently released song, "Young, Wild & Free," reached No. 7 on the Hot Billboard 100. It is a collaboration piece with Snoop Dogg and Bruno Mars.
"Wiz Khalifa is probably the main reason that people are going (to Summer Jam)," said junior Mindy Yum. "I know he's the reason I am."
Another prominent artist to look forward to is Tyga.
After releasing his single, "Rack City," he has gained a significant amount of popularity, and has since become one of the many trending rappers.
"I like Tyga because he is unique," said senior Kevin Kang. "I also like that he doesn't use a lot of autotune, so you know it's him for real."
Peaking at No. 8 on the Hot Billboard 100, "Rack City" has become one of his signature tracks, and his popularity will definitely help fuel the success of Summer Jam.
Other performers include Big Sean, Biggy, Wale and Clyde Carson & the Team.
Tickets can be purchased at www.kmel.com, and prices range from $34.20 to $145.40.
June 23
Warped Tour, a touring music and extreme sports festival that has been sponsored by Vans Shoes for 18 years, is characterized by its showcase of many alternative rock bands whose styles can range from reggae to pop to punk.
Warped Tour often features more than 100 bands, and this year is no exception.
Headlining artists are Warped Tour regulars, Yellowcard, We the Kings, Taking Back Sunday and All Time Low.
"I'm definitely looking forward to Memphis Mayfire,Yellowcard and All Time Low," said junior Alex Heinzen. "Warped Tour is always really good. My friends and I go every year, it's kind of like a tradition."
Another band to look forward to is Falling in Reverse.Created by former Escape the Fate lead singer Ronnie Radke while in prison. Falling in Reverse has seen substantial success.
Their debut album, "The Drug in Me is You" peaked at No. 19 on the Billboard 200.
"Escape the Fate really isn't the same without Ronnie Radke," said junior Julie Li. "His voice and tone was the main reason I liked their first album, so of course I've shifted my support to his new band."
This year, the Vans Warped Tour will be traveling to 41 different cities throughout the United States. For fans in Northern California, the tour will travel to AT&T Park in San Francisco on June 23.
"In the past, Warped Tour was held in Mountain View, but I'm excited to go to AT&T Park," said senior Jaime Schultz. "It will be a blast."
Warped Tour also gives local bands the chance to perform live in their hometown through the Ernie Ball 2012 Warped Tour Battle of the Bands competition.
Bands submit a short informational profile and upload at least one MP3, which can be found on warped.battleofthebands.com. Here, fans can vote for their favorite musicians.
Four bands from the top 100 voted local bands will then be chosen to play in their hometown.  Other big name bands set to perform include New Found Glory and Streetlight Manifesto.
The entire lineup is on Warped Tour's website, vanswarpedtour.com, where tickets can be bought for about $36.
August 10-12
Outside Lands, a three-day music festival held annually in San Francisco's Golden Gate Park, debuted in August 2008 and has since established itself as the Northern California equivalent of Chicago's Lollapalooza or Southern California's Coachella.
This year's show features more than 60 artists, ranging from rock legends Metallica and Neil Young to unconventional indie-pop artist Beck, to top electronic musician Skrillex.
But one of the performers to look forward to most this year is Jack White, who is in many bands but is mostly known as the former frontman for the White Stripes.
He recently released his debut solo album, "Blunderbuss,"
which has since peaked at No. 1 on the Billboard 200 and sold 138,000 copies in its first week in stores.
White was not able to accomplish this with his other three bands,  The Raconteurs, The Dead Weather and the White Stripes.
"I'm primarily looking forward to Jack White and The Foo Fighters," said senior Dalton Ricks. "It should be amazing."
Other major artists include Stevie Wonder, Sigur Ros,  Big Boi, Norah Jones, Justice, Of Monsters and Men, Passion Pit and Bloc Party.
"I'm expecting Of Monsters and Men to be really good this year," said junior Tyler Piehl. "I'm looking forward to seeing them."
The full lineup is listed on the festival website, www.sfoutsidelands.com, where tickets are also available for purchase.
There are two varieties of three-day tickets still available.
The regular three-day ticket costs $225, while the the VIP three-day ticket costs $495.
One-day tickets are not yet available, as they usually go on sale later in the year.
Outside Lands 2011, headlined by Muse, Arcade Fire and Phish, brought 60,000 people per day to the park.
This year, Outside Lands is expected to continue its streak of excellence and success.
"Last year's Outside Lands was the most amazing thing ever," said Ricks.
Outside Lands will run Aug. 10-12.