Longtime wrestling coach arrested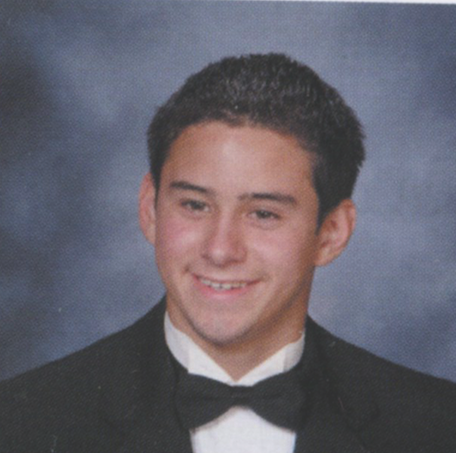 Students and staff were shocked to learn last week that varsity wrestling coach Kevin Lopez was arrested on suspicion of committing lewd and lascivious acts with a minor more than 10 years younger than him, police said.
Superintendent Mary Shelton informed parents and staff of the situation in an email sent on Sept. 10, the day after Lopez, 27, was arrested. Shelton's email included a San Ramon police department press release that detailed the arrest of Lopez, who has been coaching wrestling since graduating from Cal High in 2005.
Lopez has been the head wrestling coach since 2012. He was released from his coaching position following last week's arrest.
Police said they arrested Lopez the evening of Sept. 9 following an investigation which was initiated earlier that day after authorities received a notification about a possible inappropriate relationship between an adult male and a minor child.
Further investigation revealed there was probable cause to believe Lopez engaged in such a relationship, leading detectives to acquire a search warrant and collect evidence from his residence, police said.
Lopez was arrested and booked into the Martinez Detention Facility. Bail was set at $750,000.
"I just couldn't believe it," said senior TJ Smith, who is part of the varsity wrestling team. "He was the last person I thought would've done something like that. He is so religious and selfless."
School administrators and San Ramon police Sgt. Dan Pratt declined to comment on Lopez's arrest,  saying all the information they were willing to provide at the time was in the press release.
After a standout high school wrestling career as a four-year varsity member, Lopez was offered a coaching position for the 2005-06 season. He served as an assistant for seven seasons before being promoted to head coach in 2012.
During his time in high school, Lopez placed second in the EBAL in the 130-weight class his senior year and third his junior year. He also advanced to NCS his junior and senior seasons.
"I was pretty surprised," said PE teacher Lenard Matthews, who had Lopez as a student. "He never came across as someone who would make such a life-altering, dare I say life-destroying, decision."
Despite recent events, many of his former wrestlers still see him as someone who cares deeply for his team.
"When Coach Lopez found out I had to stop wrestling cause of the car crash I was involved in," said senior and former wrestler Ivan Huang, "he was very supportive and even told me he'd hold onto my wrestling bag in case I got better and could come back later in the season."
In addition to his coaching job at Cal, Lopez served as a volunteer small group leader for the youth ministry at New Life Church in Alamo. Both Cal and New Life Church are cooperating with the authorities throughout the course of this ongoing investigation, said police.
Senior Jordan Manibusan, said he doesn't believe Lopez could do something like this either.
"He's the most Christian guy I know," said Manibusan.