It sure is tough being a Raiders fan
This must be said: The Raiders are the 21st century version of Chernobyl.
 Nobody is immune from the intense radiation spewing from this failed blob of a football team. 
The Mack trade. The Cooper trade. The Vegas move. The Gruden hiring. And the locker room turmoil have somehow made this year more painful for Raider Nation than any other year in remembrance.
And that's saying something.
We Raiders fans have a high threshold for pain. We have dealt with the likes of Jamarcus Russell, Dennis Allen and other head cases, but never have we seen something like this.
If the Raiders organization could take human form, they would be Kanye West. Beloved by some, hated by most and completely off the rails.
The Jon Gruden hire can be explained with no more than a deep sigh and a single tear running down your cheek. He has destroyed this team.
The Khalil Mack trade was hot garbage. The Bears are now a playoff contender for years to come, so the potentially first round picks that the Raiders acquired will now be useless, later picks in the first round where player selection becomes an even greater crap shoot.
 We won't ever be able to draft an heir to Mack. Even with our own first round pick, likely to be top three, the merry band of front office idiots including Gruden, will find a way to screw  it up.
 And this is nothing. We still have nine seasons of this crap to go. This is like being tied down and forced to watch "The Adventures of Sharkboy and Lavagirl" in 3-D. It's sick, vile and downright wrong.
Now let's look at some of the players who are trapped in the confines of Oakland. 
Jordy Nelson. If only we had the 2012 version. The same can be said for wastes of cap space Reggie Nelson, Doug Martin and Tahir Whitehead. 
Some vets have been smart enough to jump ship before they drowned in shame. Derrick Johnson essentially begged to be cut, and Dominique Rodgers-Cromartie literally quit his job as a football player mid-season.
 As for some of the bright spots, well umm let me think. There is Jalen Richard who continues to improve as a trusty and shifty running back, Rodney Hudson remains an elite center, and Gareon Conley and Daryl Worley have looked like absolute studs at cornerback.
Derek Carr has been off and on, not a compliment to one of the highest paid quarterbacks in the NFL. Like Soulja Boy, Carr has become irrelevant in the elite circles of his profession. 
With all due respect, Carr has broken Rich Gannon's record of seven games without throwing an interception and has balled out with a pretty depleted receiver core thanks to the Amari Cooper trade. I would give Carr higher praise if he would unblock me on Instagram.
 As for the coaching, it sucks. Offensive coordinator Matt Olson is as qualified for his job as Papa Smurf. Paul Guenther has been a bad fit at defensive coordinator as his squad has been one of the worst in the league.
 As for ownership, well, let's have a short roast sesh. Mark Davis has a haircut that would make even the most suave manatees jealous. That could be excused if he had a remote idea what he was doing.
The Raiders have hung, drawn and quartered my heart. But for some reason I, and hundreds of thousands of other Raiders fans, have sat by and continued to love this team for "meh tradition". 
It's ridiculous. I won't stand for it anymore. I'm done with the Raiders. I have had it, and I'm breaking up with them.
Until next Sunday.
This story was originally featured in the December 2018 issue of The Californian, but we're bringing it back for Throwback Thursday!

About the Contributor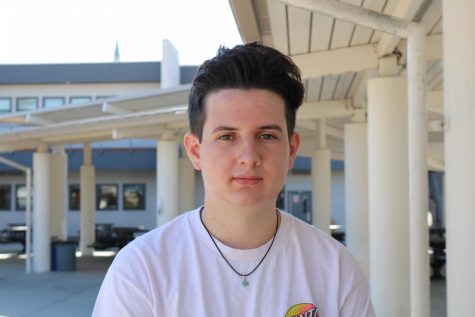 Josh Nichols, News Lite Editor
Josh Nichols is a student at Cal High, and is the News Lite Editor for The Californian. Josh loves sports, specifically basketball and football, and to...