Wrestling coach faces new charges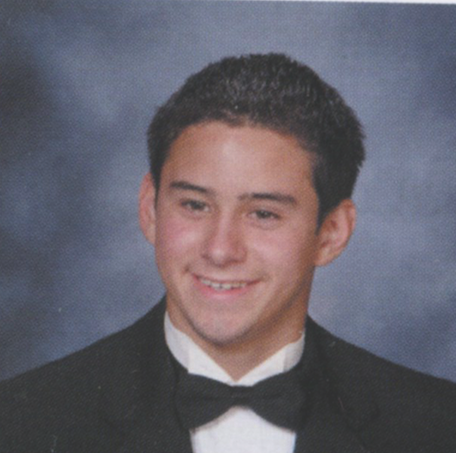 For Cal High's wrestling program, it seemed like just another preseason.
Off-season trainings were starting up as members of the team were preparing for the winter sports season.
But any sense of normalcy was destroyed on Sept. 10 when Superintendent Mary Shelton emailed all school district staff and parents to inform them of the arrest of head wrestling coach Kevin Lopez on suspicion of sexual misconduct with teens.
Since his arrest, Lopez, 27, has been released from his coaching position and charged with 20 felony counts, all stemming from alleged inappropriate acts with a minor.
He pleaded not guilty to all charges, which include the following: 13 counts of Lewd Acts Upon a Child Age 14-15; two counts of Arranging a Meeting for the Purpose of Engaging Certain Lewd and Lascivious Behavior; one count of Using a Minor for Non Commercial Sex Acts; two counts of Distributing/Exhibiting Lewd Matter to a Minor; one count of Contacting a Minor for the Purpose of Engaging in Lewd and Lascivious Behavior; and one count of Committing a Lewd Act on a Minor under 14.
Multiple male victims have been identified, and his bail has been raised to more than $2 million, San Ramon Police Lt. Terry Reeder told San Ramon Patch.
Shortly after his arrest, Lopez's Facebook page displayed several photos of him posing with teenage and pre-teen boys. His Facebook account was recently shut down.
Some of the wrestlers said it's not the same coming to the wrestling room for practice every day without the presence of Lopez, who had been coaching with  the program in some capacity since he graduated from Cal in 2005.
Lopez, who was a standout wrestler during his four years at Cal, had been the team's head coach since 2012.
Members of the team were among the many people on campus to be shocked by the news of his arrest.
But now all are even more astonished with the revelation of all charges filed against him, as well as some of the details regarding the case.
With the recent release of all this shocking information, many wrestlers have been forced to reevaluate their previous views on Lopez's situation.
"[Previously] I thought it was some miscommunication or something happened," said senior wrestler TJ Smith, "but I guess it's actually like a real thing that he did."
Senior Cole Dohmann took the same stance after hearing the newly released information regarding his former coach.
"Now that there is like 20 charges I'm just assuming that he is guilty," said Dohmann. "That's so many charges. How could he not be guilty?"
While the release of this information has caused some to see Lopez in a more negative light, it has also reinforced other's previously held views of his innocence. Some refuse to believe the charges are true.
Several wrestlers who were asked for comments for this story declined to be interviewed.
Perhaps the most damaging effect on the team is the unforeseen loss of their coach. Although administrators decline to comment on the situation because it is a personal matter, Athletic Director Arley Hill said that the process for finding a new coach is under way.
The school will start interviews as soon as they get enough applications, Hill said.
For now, all parties are stuck in a waiting period.
Lopez's next appearance in court will be on Thursday, Oct. 23.