Giants not yet legends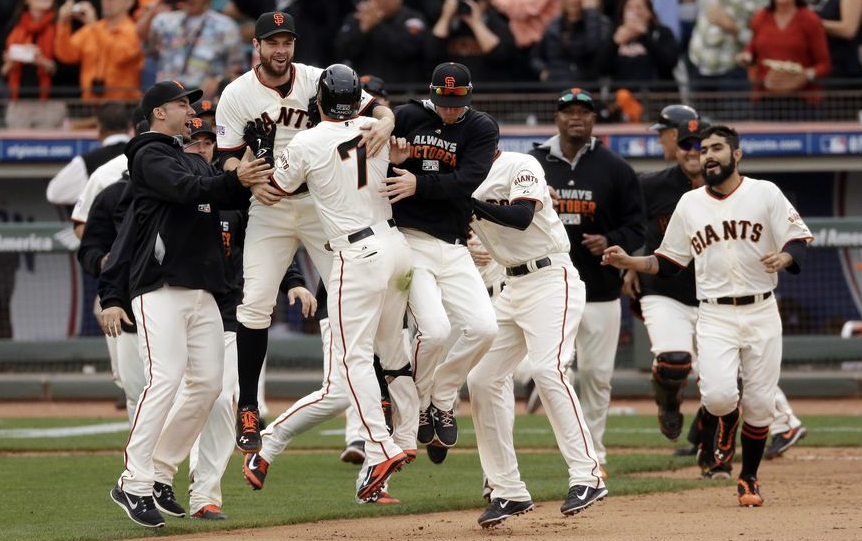 In the wake of Madison Bumgarner's dominating performance in this year's World Series, and after winning in 2010, 2012, and now 2014, many are starting to believe in the "every other year" superstition.
But are the San Francisco Giants a dynasty?
Though the Giants are the second team in the National League to win three World Series in five years, and first since the Cardinals in 1942-1946, they lack the track record to earn the coveted dynasty title.
A dynasty should dominate every year. The Giants were abysmal in 2011 and 2013, winning 86 and 76 games, respectively, and missing the playoffs entirely in both those years.
Even in the years when the Giants won the World Series, they were always the underdogs. They were Wild Card teams in both 2012 and 2014. Even in 2010 when they won the NL West, they were still not expected to make a long run in the playoffs.
Dynasties know that they are going to win the division on Opening Day.
When baseball fans think of a "dynasty," they picture the 1972 to 1974 Athletics or the 1970 to 1976 Reds. Those teams were consistently in the playoffs and drove deep into October, and unlike the wild card Giants, they took no years off.
The Giants are unpredictable. Their abysmal performance this summer was a flash of their ugly side, and some seriously doubted they would even make the playoffs, yet another sign that they are not a dynasty.
This season was a rollercoaster of emotions for Giants fans. While this makes for good drama, it is hard to call them a dominating team just yet.
If they can show some more consistency in the upcoming season, maybe they can turn some heads on a historic level. Until then, they cannot be granted the title of a dynasty.
But the Giants have a very exciting pitcher to count on for years to come.
Bumgarner, the MVP of the World Series and NLC, had a legendary performance in the playoffs this year. He pitched 52 innings this postseason with an ERA of 1.03, according to ESPN.com. Most notably, he allowed only one earned run in 21 World Series innings.
In Game 7, Bumgarner came in on two days rest and shut down the Royals in the final five innings.
The Giants also have an important decision to make regarding Pablo Sandoval. He can command max contract money in other towns, but it is yet to be seen if he will entertain those offers.
He has already turned down the Giant's qualifying offer of $15.3 million and will be testing free agency. He was a key cog in the Giants' playoff run. It will be interesting to see how General Manager Brian Sabean handles Sandoval's contract situation.
This team has a top-tier manager steering the ship in Bruce Bochy, who is a reason for hope for the Giants to show some consistency.  The Giants have a great story that deserves to be recognized, but they lack the repeated dominance to be called a dynasty. But this recent title is a step toward that coveted title.